★ ALBUM OF THE YEAR 2020 ★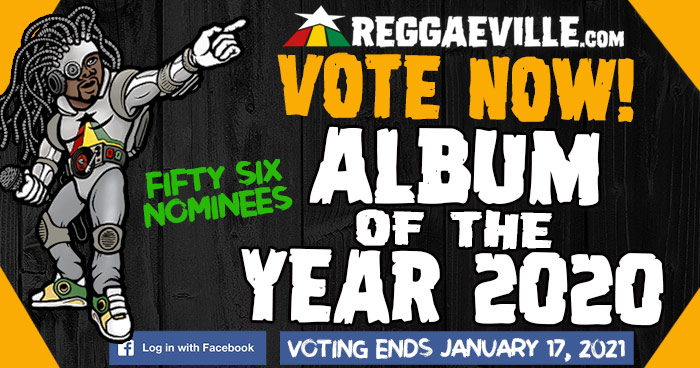 NOMINATION/RULES
➜ 56 releases are nominated. Check THIS NEWS for details about the nomination process.
➜ All nominated releases are listed below by their release date.
➜ The voting includes 2020 releases only:
Albums, EPs, Live Albums, Various Artists Compilations!
NOT eligible releases: Riddim Selections, Mixtapes & Reissues
✘ VOTING ENDS JANUARY 17, 2021
All past winners are listed in this news!

HOW TO VOTE
1. Log-in to your MyReggaeville account to enable the VOTE buttons.
If you don't have an account, please create one.
You can easily create it via Facebook login.
2. Vote for a total of THREE (3) releases from the list below.
To undo a vote, scroll up and click on DELETE YOUR VOTES.
3. Confirm with the red CONFIRM button on the right/below.
➜ Important: only if you have selected THREE releases,
the confirm button will accept your voting.
Click on CONFIRM and wait until you get
the confirmation message. It may take a few seconds!