Review
EP Review: Sevana - Be Somebody
07/31/2020
by Gardy Stein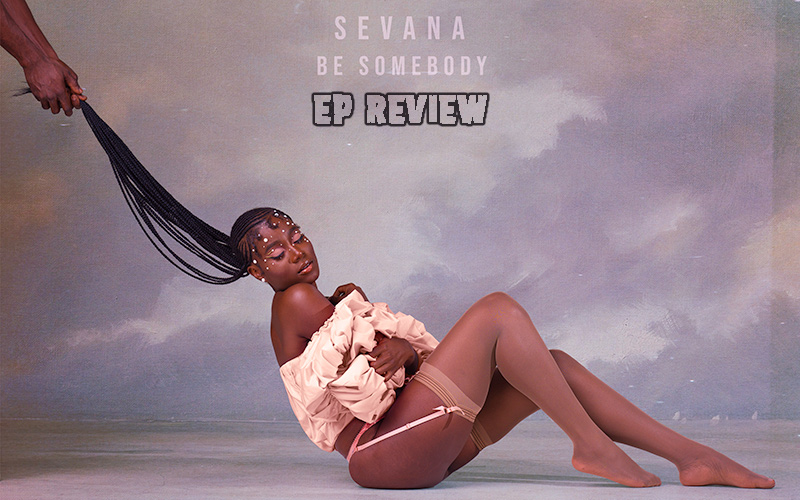 What sounds quite a simple instruction at first is a complex matter if taken into deeper consideration: Be Somebody. Is being yourself enough to be somebody? Is "being somebody" just an arbitrary state of existence or is it tied to certain symbols of power, wealth, beauty, knowledge, skill or prestige?
Well, whatever associations these words evoke in your mind, they are a powerful title of a powerful piece of work: Be Somebody is the name of the freshly released EP of Jamaica's female sensation Sevana. More personal and less rootsy than her debut EP, the artist has been in control of the whole creation process, from writing the lyrics via co-producing most of the tracks to arranging the photo-shoot for the neoclassical cover. Chapeau!
Next to the impressive vocalist herself, the In.Digg.Nation Collective (first and foremost Protoje) and RCA Records are involved in the formation process of the EP, as well as the music-makers of course, to which we will now turn one by one.
Produced by Charlie Pitts and Benjy Gibson from the UK, the underlying instrumental of the first and title track Be Somebody clearly reflects their Funk & Soul roots. The constant, deep bass provides a substantial bedrock onto which Sevana drops her lines like shimmering lyrical pearls, singing about her daily strive for excellence against all odds.
Let's be honest! That's always a good thing, and in Phone A Friend it becomes the determination to speak up and end a friendship that's not healthy. Revealing its Reggae-core at 00:40, the track produced by J-Vibe leans heavily into Electronic music territory, a fact that gives the whole song a neo-something vibe. A special treat is Sevana's almost Raggamuffin-style interlude in the beginning of the second half, a vocal facet that bears proof of the strength the singer commands in both voice and expression.
Mango, now, is on a whole different level. Vana in a Dancehall style! Not the hardcore one, but a playful version crafted by the musical genius that is J.L.L. in an all-night studio session with the singer. The accompanying video is a greenscreen for Sevana's love of colourful outfits and style, depicting her as a woman in full control of her sexual appeal. Mango season indeed! WATCH THE MANGO VIDEO HERE
The visuals for If You Only Knew, a laid-back love song produced by Kelsey González (of Free Nationals), are colourful as well, shot in Senegal for the most part, and the combined impact of images, music and voice are nicely summed up by the comment of user Monpatro on YouTube: "If Sevana only knew how much we love the artistry, the production quality, the sound, the black girl magic that's ooozing out of this song!" Make sure you watch it, as the video features an acoustic bridge by Sevana and a Kora-player that's not included on the audio.
Sung in a lower key altogether, a key that highlights the velvet in Sevana's throat, Set Me On Fire talks about how an abusive relationship can burn you alive. The expert production by Protoje, J.L.L. and Paris Lamont caters for the Jazz-/ Soul-feel of the singer's voice, and the stirring violins set the song apart from Jamaica's usual Reggae output.
Blessed, finally, is probably the most complex (and, for me, most impressive) piece on the EP, produced by Grammy-awarded IzyBeats. Brilliantly shining with multiple layers of variously-pitched vocal levels and an instrumentation that combines African drums, Cuban trumpets, Latin-American guitar and Trap Hihats, Sevana puts her all in this track, making her faith and trust in God Gospel.
The six songs of the EP Be Somebody present Sevana in different guises. From tough to tender, from seductive to vulnerable, from pensive to mellow – this artist sure knows how to play with the gifts she's been given. In conclusion, this quote from Reggaeville's recent interview with Sevana says it all: "I don't think I have ever been so in love with the music that I am making."
---
Release details
Sevana - Be Somebody EP
DIGITAL RELEASE [RCA Records]
Release date: 07/31/2020
Tracks
01. Be Somebody
02. Phone A Friend
03. Mango
04. Blessed
05. If YOu Only Knew
06. Set Me On Fire