Bob Marley - One Love feat. Skip, Cedella & Stephen Marley (The Amplified Project) [7/17/2020]
feat. Cedella Marley, Stephen Marley, Skip Marley, Ghetto Youths Foundation (Jamaica), 249Too Dope (Sudan), Amrit Kaur (UK), Babsy (Mali), Dawtas of Aya (Brazil), Jason Tamba (DRC), Kim Nain (Jamaica), Manifesto JA (Jamaica), Mermans Mosengo (DRC), Natty (UK), Patoranking (Nigeria), Raja Kumari (India/US), Teeks (New Zealand).
Play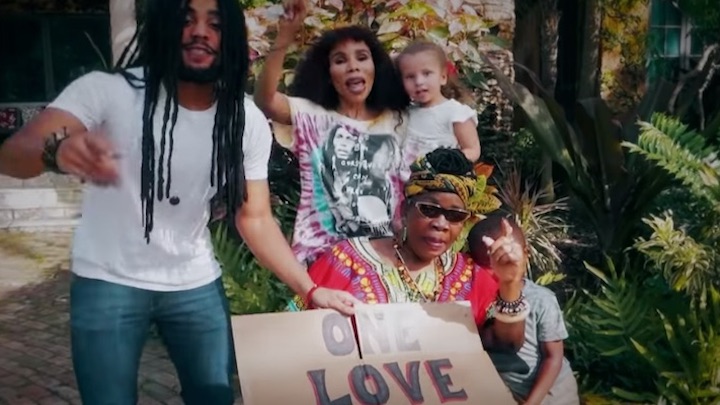 Click on the play button to start. Please note that after the activation data is transmitted to the respective provider.