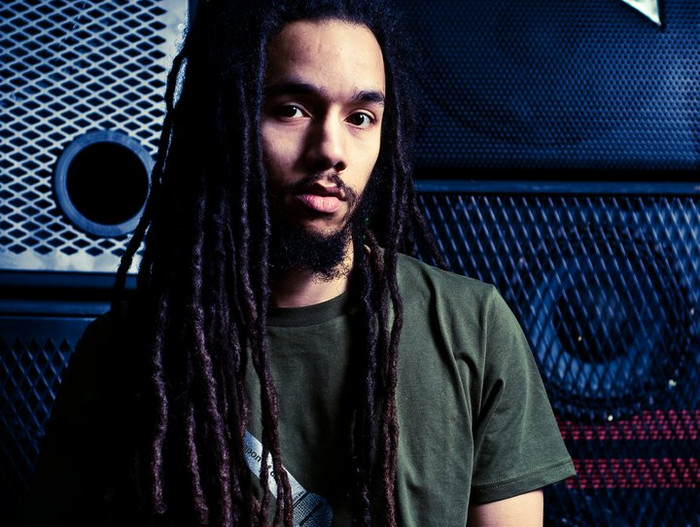 It can be easy to fall into the trap of trying to pigeonhole this eclectic artist's style as reggae-soul. However, scratch beneath the surface and there are hidden depths to the chart-topping Natty who effortlessly fuses many genres and vibes into a melting pot of sounds which can be described as the gritty yet uplifting soundtrack to many young people's lives growing up in the UK today.

Writing songs from an early age, Natty grew up listening to his parents' diverse record collection. Being of African and British heritage, he soaked up the sounds of artists including Neil Young, Fela Kuti and Bob Marley. The vast scope of influences can be heard within Natty's own compositions, yet he brings something refreshing and unique to the world of popular music.

After spending the majority of his teen years producing hip-hop beats for local MCs, Natty left school and landed a job at a recording studio. He quickly moved his way up from tea boy to working with artists including Mos Def, Queen and Razorlight. Whilst working on other bands' music, he used the opportunity of free studio time to develop his own material.

In early 2006 Natty began performing at numerous open-mic nights, rapidly generating a huge buzz which led him to sell a vast number of mix-tapes to his emerging fan-base as well as attracting the attention of music industry professionals. During this period, Natty founded his own live event; Vibes & Pressure. Much better described as a movement rather than simply a club night, Vibes and Pressure attracted the likes of Get Cape. Wear Cape. Fly, Mr Hudson, I Blame Coco and many more to grace the stage. Natty went on to form his own four-piece band and was asked to support numerous artists on tour including Kate Nash, Bedouin Soundclash, Hard-Fi and Lee Perry.

Atlantic Records signed Natty in 2007 and his critically acclaimed debut Top 20 album Man Like I was released in August of the following year. Natty became a festival favorite, performing his unique brand of, hard to categorize, yet accessible reggae, to thousands of fans who couldn't get enough. Early highlights included performing on Later With Jools Holland, his hit debut single July being featured as BBC Radio 1's Record of the Week and performing for the iTunes Festival. Natty has collaborated with many respected and high profile artists including Baaba Maal, Tony Allen, Roots Manuva, Oumou Sangare, Hypnotic Brass Ensemble and Little Roy. Working with the award winning Nitin Sawhney in 2008, led to their collaboration Days of Fire featuring on Sawhney's latest album London Undersound, as well as a sold-out performance at London's prestigious Roundhouse for the BBC Electric Proms.

As well as his success in the UK, Natty's music has been welcomed globally with open arms, leading to performances all over Europe, flourishing projects in Jamaica as well as hitting the number 1 spot in Japan with his single Badman. Natty's appeal as a musically motivated yet accessible artist with an intelligent message is undeniable and has resulted in fans crying out for his next release.

The future looks bright for Natty, currently working towards releasing his second album, he is also putting out an acoustic EP of brand new material, something that, for his dedicated fans, has not come a moment too soon. This EP was recorded live with 3 of his band-mates and will consist of acoustic songs merging reggae, blues, folk and soul; a fusion which is sure to delight those who first fell in love with Natty's sound during his early acoustic gigs. Many are keenly anticipating what will happen next, Natty is sure to hold a few surprises up his sleeve. The London swagger coupled with a rich musical heritage and understanding of the world is surely a recipe for a long and fruitful career.