REGGAEVILLE's FAKE NEWS WATCH
The news below are not bad researched or contain errors, they were created with the intention to mislead the users and are 100% fake! HELP TO STOP FAKE NEWS!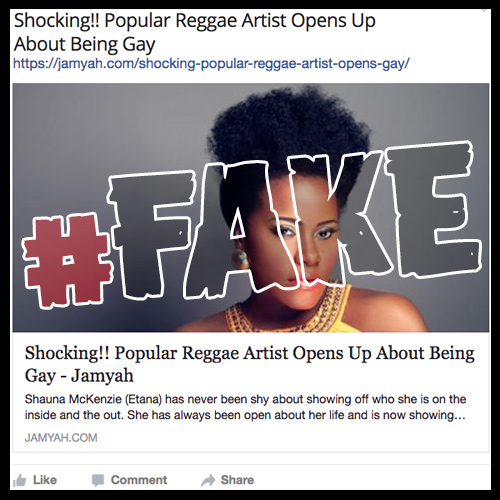 [March 22nd] Shocking!! Popular Reggae Artist Opens Up About Being Gay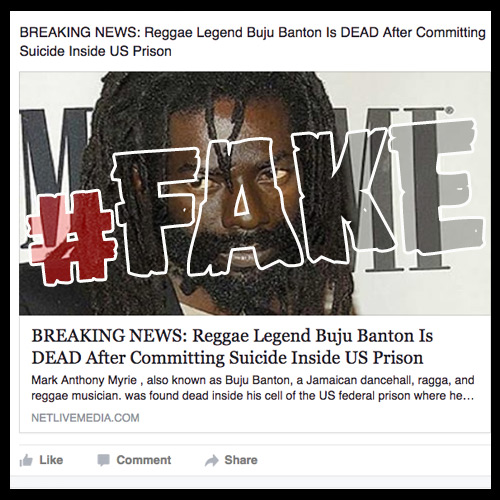 [March 2017] BREAKING NEWS: Reggae Legend Buju Banton Is DEAD After Committing Suicide Inside US Prison

FACTS: 20k shares on Facebook. Website down since evening March 7th!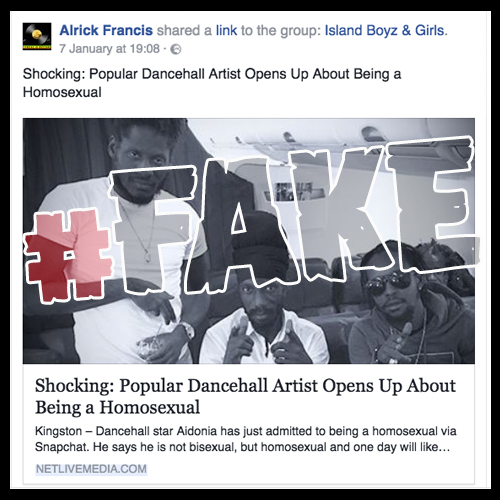 [January 2017]Shocking: Popular Dancehall Artist Opens Up About Being a Homosexual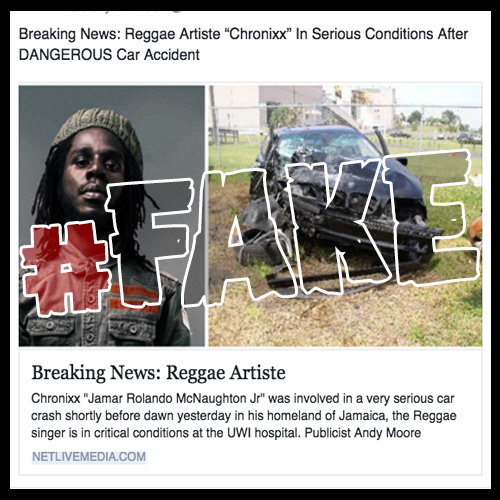 [January 2017] Breaking News: Reggae artiste Chronixx in serious conditions after dangerous car accident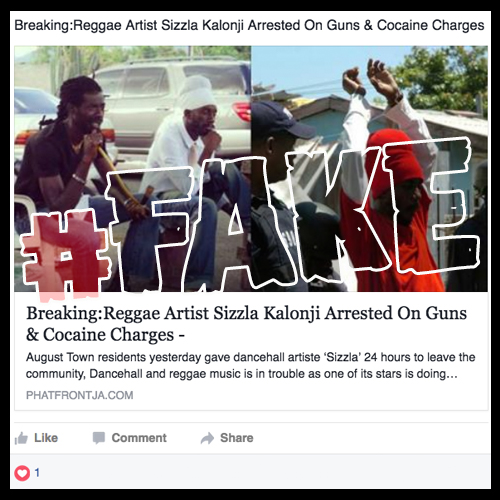 [January 2017] Breaking: Reggae artist Sizzla Kalonji arrested on guns & cocaine charges
FACTS: Website is offline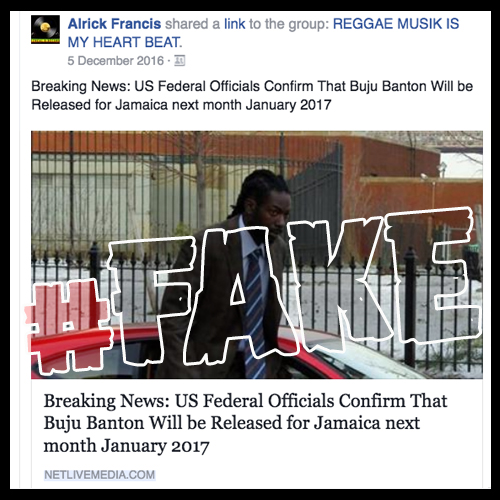 [December 2016] Breaking News: US Federal Officials confirm that Buju Banton will be released for Jamaica next month January 2017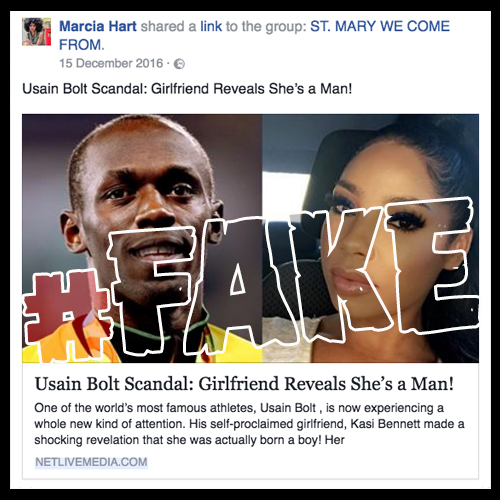 [December 2016] Usain Bolt Scandal: Girlfriend reveals she's a man!