Sharing Without Caring - Fake News and Reggae Reality
01/24/2017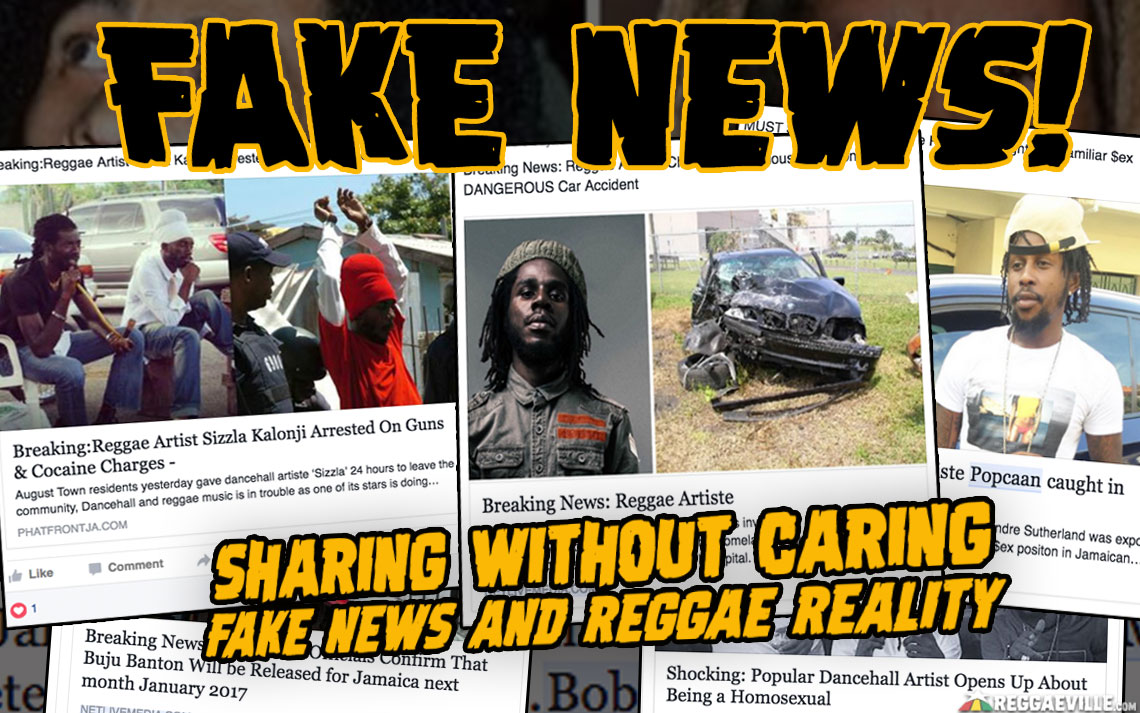 Fake news and its effect on social media discourse has been a trending topic worldwide since the US election. Naturally, the world of reggae music has been affected by this confusing and unwelcome development.

So far in 2017 we've seen false articles regarding Buju Banton's early release, Sizzla getting arrested and Chronixx being injured in a car crash. None of these supposed stories were confirmed by the artists or recognised journalistic sources. Chronixx recently spoke out to deny his accident ever happened and to condemn the media in general. [statement below]

In an age where traditional media has lost traction and most people get their info from Facebook, Twitter and other social platforms, a spurious blog-post on a contentious or emotive subject such as a beloved artist can gain shares and clicks very fast. It seems unscrupulous internet entrepreneurs are seeing an opportunity that is too good to miss.

The wish to be the first to share without checking is not a new phenomenon on social media. Witness how the passing of reggae legends like Desmond Dekker and Junior Murvin can suddenly reappear in our timelines because the poster didn't see the dates. Increasingly, this tendency is being exploited for nefarious gains.

Since the days of mento, Jamaican music has carried the news in its lyrics - often to a population rightly mistrustful of establishment sources. But in today's "post-truth" online world, it has never been more important for reggae and dancehall fans to be careful who they believe.


Please check REGGAEVILLE's FAKE NEWS WATCH page to find out about recent fake news! CLICK HERE!