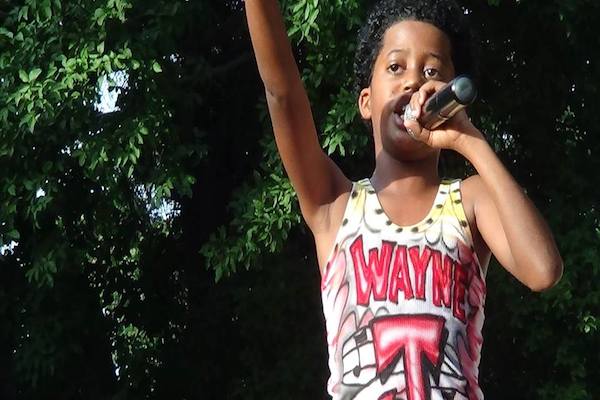 Wayne J, born Wayne Smith Jr on April 23, 2003 to mother Ilene fisher Smith and father Wayne Smith Snr. and raised in Waterhouse, Kingston, Jamaica. Wayne J currently attends Pembroke Hall Primary School where he is in grade 4. Only 10 years old growing up with a background of strong musical and cultural influence.
This young prodigy was inducted in the music Industry at a tender age of just 3 years old, where his ever growing and drive helped him to garner great attention throughout the Industry. His musical style is influenced by the current greats in the music industry such as Sizzla Kalonji, capleton and Queen Ifrica. Wayne J is possessed with fierce delivery of lyrics and great performing composure.
Wayne J's portfolio is on a fast pace track to the top with crushing performances at shows such cool Mondays, galliday bounce, emancifest and most recent Rebel salute where he was introduced by queen Ifrica. Wayne J is dubbed by Capleton "The Baddest," and amongst his musical colleagues.
With his team the young DJ is set to be number one musical act of the new generation. This Child prodigy is equipped with the talent and ability to influence his desires in the arts. Meet the child who is the man of the future.