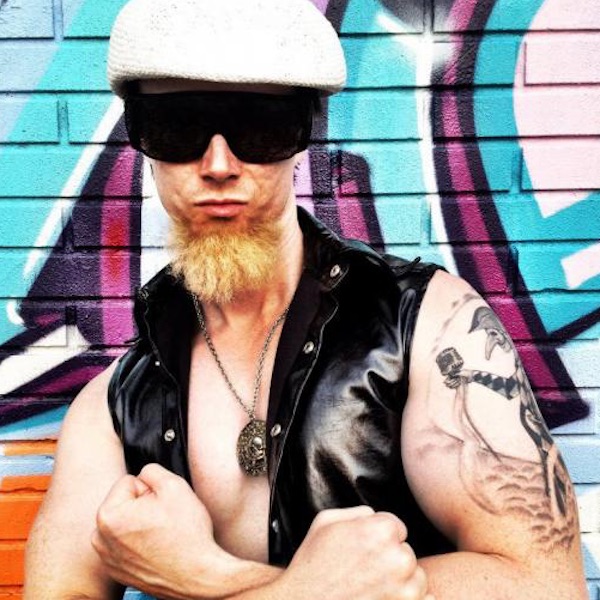 When UZIMON first appeared onto the New York City Reggae scene in 2010, collective eyebrows were raised, lines divided, and panties twisted.
Here was a non-jamaican reggae artist ouright obliterating any prescribed dogma that the local non-jamaican reggae artists had convinced themselves them must strictly adhere to. UZIMON has proven that his eccentricity, megalomania, abrasive humor and outlandish antics onstage and off, are more than a welcome boon in entertainment, because of his inexorable dedication to capturing the true sound of the dancehall, rub-a-dub, and rocksteady revival.
His love and respect for the source material is undeniable. Also, It is rumoured that he can kill a man with lyrical bullets. This has yet to be documented. Straight out of his homeland of Bermuda and into the heart of Brooklyn, UZIMON has a reputation for spinning even the most jaded of audiences around in a 180, whipping them up into a Dionysian frenzy anywhere he goes.
He has sold out shows at NYC's top venues, international festivals, and continues to build a fan base in the college market and East Coast Reggae scene.
He has toured, billed and shared the stage with such international artists as Beres Hammond, Collie Buddz, Ziggy Marley, Maxi Priest, Raekwon, Cam'ron, The Slackers, Rubblebucket, Langhorne Slim, and Milton Henry to name a few.
His record "Pussy Weapon" (2011) was produced by Grammy-Award Nominated Producer Joe Ferry (The Skatalites"). His most recent record "Showdown" is produced by Brett Tubin of Channel Tubes Records and features production work and music by member of John Brown's Body, and Victor "Ticklah" Axelrod (Dub Side of The Moon, Amy Winehouse, Sharon Jones and The Dap-Kings) He is currently working with the two of them on his next release at Victor Axelrod's "Don't Trip Studios" in Gowanus, Brooklyn.