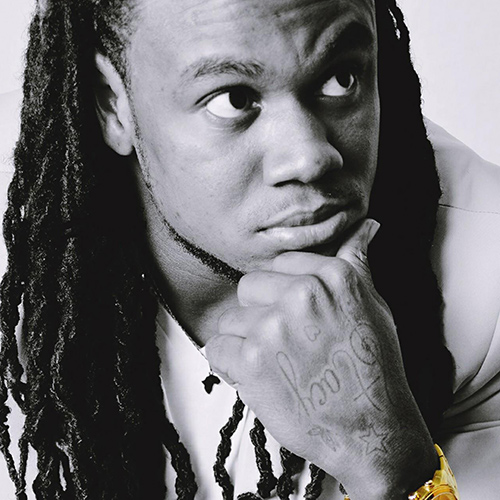 Jehorney "Unstoppable Fyah" Coulson was born on October 3rd, 1985 in Ohio Rios St Ann, Jamaica. Jehorney was the only son and youngest of his 3 siblings. After the migration of his mother and the death of his father at the tender age of 11years old, Jehorney was relocated to the parish of St Catherine where he resided at Sun Beam Boy's Home until he was 18 years old. While at Sun Beam Boy's Home, Jehorney pursued his education at May Pen high school in Clarendon. During High School, musically inclined Jehorney would use his spare time wisely and his surroundings to get inspired, and create lyrics immediately, leaving his listeners wanting more. Jehorney went on to do schools and mini community concerts, his colleagues would encourage him to get more involved in the Reggae scene and turn his talent into a career in music. Inspired by Bob Marley, Sizzla and other influential Reggae artist, music became an essential part in Jehorney's life as he spends countless hours in studios working on his music every chance he gets which has allowed him to continue developing his craft. He was so determine to make the best of his career he started searching for names that represented him and his inner force. Jehorney came up with "Fyah Ball" but later kicked the "Ball" and made it "Unstoppable Fyah" because he's without a doubt "Unstoppable".

The unique signature introduction used by Unstoppable Fyah is "A Fyah"!!!!!!", which is now a popular phrase that is catchy and loved by many fans in Jamaica and around the world. Performing at shows and doing other appearances finally paid off when he was signed by LIVE MB Music. Although the artist has released many successful projects that includes singles and EPs over the past years, however he released his first album "Still Alive" which includes popular tracks such as "L.O.V.E.", "Pray fi Dem", "Almighty", "Why" and "Still Alive" feat. Dotta Coppa. The longplayer is being played worldwide and promoted by Germany based Company "Rootdown Promotions".

Unstoppable Fyah has performed on many different shows within Europe such as 'Wheat Beat Festival' and 'Fire Forest Festival', club "Docks" in Hamburg and "Club Na Na" in Austria. Unstoppable Fyah has also performed in Switzerland and Netherlands and is currently fulfilling bookings worldwide.