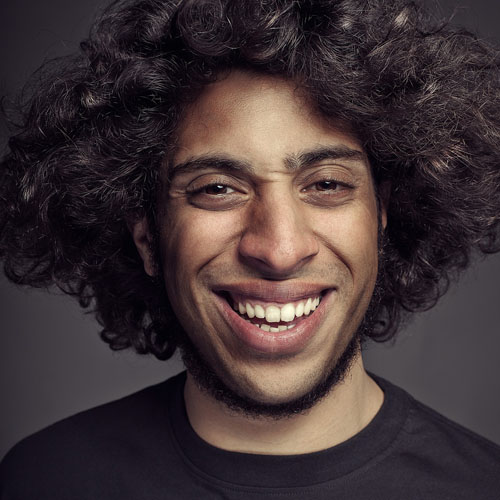 Music can be divided into different genres, and Ucee's talent combines a few of them no matter if its Reggae, Soul, Funk or Hip-Hop... Ucee's musical journey started about 20 years ago going through different musical experiences and overcoming lots of twists and obstacles along the way.

Born to a Tunisian mother and an Egyptian father, Ussama Soleman grew up in the city of Regensburg which is located in the Heart of Bavaria. Due to his bilingual education and the diverse influences from both cultures, Ucee functioned as a wire connecting both worlds. His numerous visits to Tunisia and Egypt were also a source of inspiration for the album.

His musical enrichment started at an early age, being familiar with Arabic, African, Soul and Funk Music. Ucee`s career started as a soul singer, getting a deal with a major label and introducing him to music groups such as "Soulid Kollective" and "Mortal Kombat" Sound system. In the year 2004 Ucee joined forces with the band "King Banana" and became their lead singer. At the beginning of 2008 the band decided to change their name to " U-cee & The Royal Family" and Ucee made the move to Prague, where started touring with " United Flavor".

…in berlin they call me bavarian
mama say dont u forget that you re a tunesian
live in czech republic as a musician
the whole world is the place where i m coming from…

Over the last years, Ucee played on more than 350 concert venues across Europe and North Africa performing with a variety of musicians from all around the World, including Tarrus Riley, Alborosie, Toots & The Maytals, Konshens and Yellowman amongst others. The international background of his music and biography is well reflected on most of his songs.