RIP U-Roy - Wake the Heavens and Tell The Angels!
02/18/2021 by Gardy Stein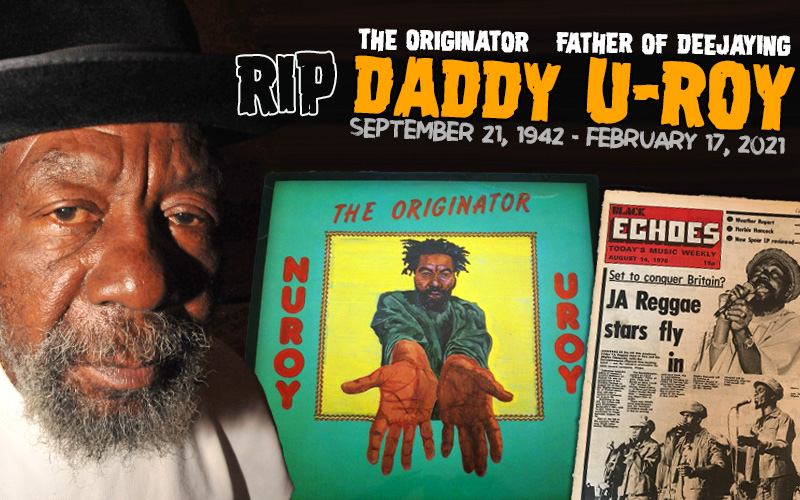 Dub, Reggae and Dancehall wouldn't exist as we know it without the tremendous contribution of this man: Ewart Beckford OD aka The Originator aka The Father of Deejaying, better known as U-Roy. Born in Jones Town, Kingston, in 1942, he was drawn to music early and started his career at Dickie Wong's Soundsystem Doctor Dickies at age 19. Honing his skills as DJ, he passed through Atomic Sound (Sir George), Coxsone Dodd and Sir Percy before finding permanent occupation at King Tubby's, who started dabbling with Dubplates in the late sixties. Influenced by artists such as Count Matchuki and King Stitt, U-Roy applied his unique vocal style to the instrumentals played on Tubby's Hometown Hi-Fi and popularized Toasting as a new art form that, exported to New York City, even spurred the development of HipHop and Rap.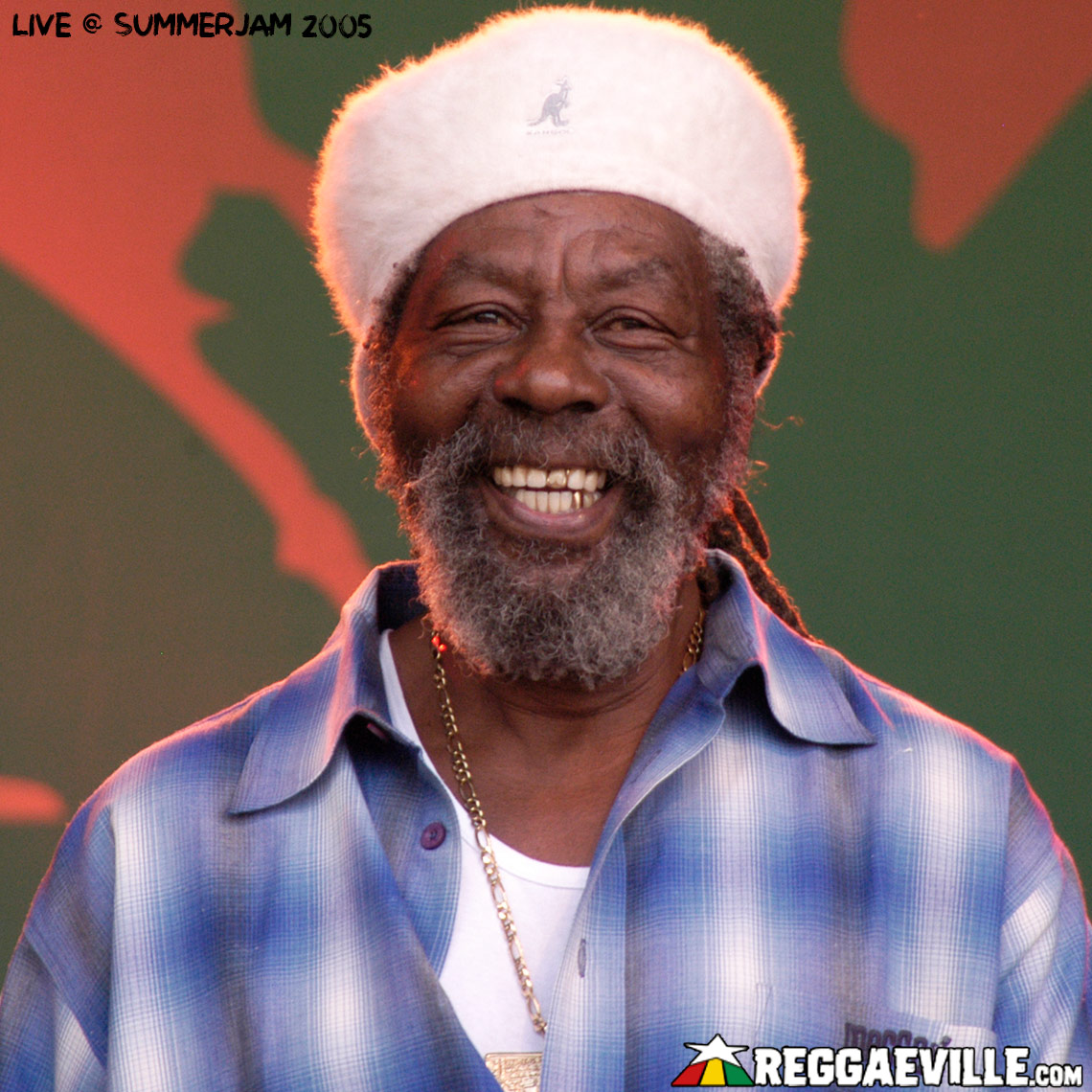 U-Roy soon turned to recording as well, releasing his first two singles Wake The Town and Wear You To The Ball with John Holt on Duke Reid's Treasure Isle label in 1970 and subsequently working with Jamaica's major producers of the time. His 1975 album Dread In A Babylon was a big success in the UK and led to further recordings, all of which expressed his deep Rastafarian convictions. Starting his own Soundsystem Stur Gav in 1978, he helped to introduce a new generation of toasters and singers to the public, including Ranking Joe, Jah Screw, Charlie Chaplin, Super Cat and Josey Wales, who would in turn influence the emerging Dancehall genre.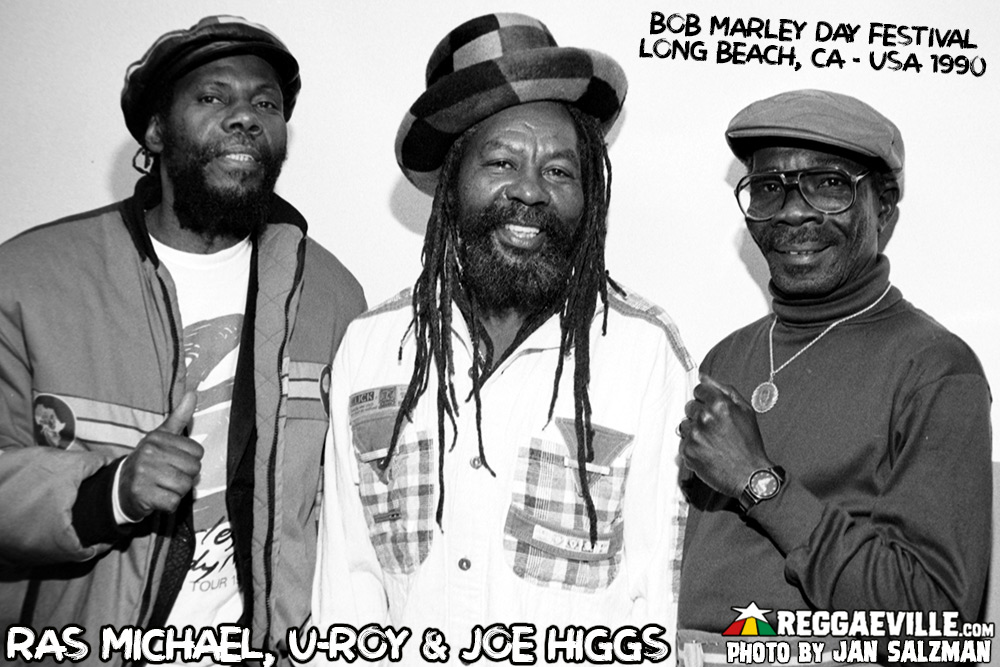 In 2007, U-Roy was rightfully awarded the Order of Distinction (OD) for his impact on the Jamaican music scene, an impact that will be honoured in his legacy. A special acknowledgement of the artist's oeuvre is also this year's JaRIA Honour Awards [IN THE NEWS], where U-Roy will receive the Icon Award (Category 8, male artist) - a trophy he, alas, won't be able to claim.
Ewart Beckford has passed away on February 17th after a heart attack following a kidney surgery, as unconfirmed sources claim. Our condolences go out to his family, friends and fans around the world.
International voices:
Freddie McGregor: "I'm sadden to learn of the loss of Daddy U-Roy today. RIP Reggae Pioneer of Toasting you're unforgettable. In this sorrowful time Team Big Ship extend deepest sympathies to the family and friends of U-Roy."
Trojan Records: "(...) U Roy paved the way and influenced genres worldwide with his original 'toasting' sound, a sound that has evolved into modern day rap. We have so much to thank U Roy for. His musical style will live on forever. (...) RIP U Roy"
Mad Professor: "What can I say? A very sad moment of transition for the man who inspired Ariwa. Without him, there would be no Ariwa. From I was 15 when I heard Version Galore I wanted to work with U-Roy. And I finally got the chance in 1991 when we met in LA. This is one of the highlights of Ariwa. We last spoke 2 weeks ago, and he was quite frail, but quite quiet. As we mourn the loss, we have the memories of this amazing talent. We have the stories. Without him there would be no Dancehall, no Hiphop, no Rap, no Afrobeat."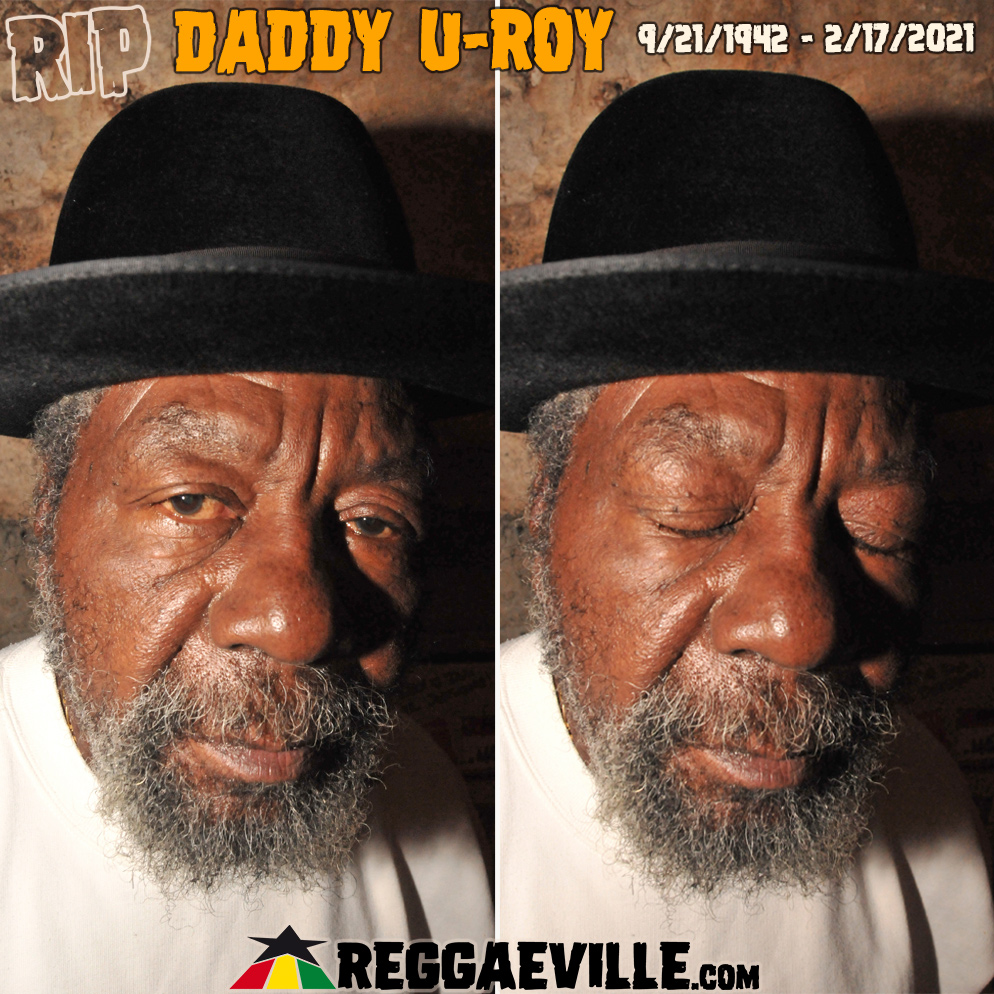 David Rodigan: "RIP Daddy U Roy the iconic toaster who changed the paradigm of Jamaican music when he voiced the 'Version Galore' album. I was always in awe of him; the tone of voice, the cadence, the lyrical shimmering and riddim riding made him 'the soul adventurer'. Heartbroken. RIP"
Shaggy: "Today we lost one of our hero's !! A true legend in this game of dance hall/ Reggae if your a fan of sound system, then your a fan of Stur Gav sound. With such greats as Colonel Josey Whales and Charlie Chaplin, pioneers in this game ... with a catalog of amazing recordings U Roy was a master at his craft. Rest Well daddy Roy!! R.I.P. walk good"
Andrew Holness (Prime Minister of Jamaica): "I join the rest of Jamaica in mourning the passing of Veteran Singer Ewart Beckford, popularly known as Daddy U Roy. Many of us will recall his signature phrase, "Wake the town and tell the people!" Jamaica has lost a giant in the music industry. Ewart will be best remembered for his sterling contribution to Reggae and Dancehall by popularising the art of toasting on various Reggae and Dancehall rhythms in the early days of sound system. Ewart is also credited with paving the way to allow Rap and Dancehall artistes to realize their true potential in the industry. Owner of Stur Gav Sound System, Ewart honed the careers of veteran deejays such as Josey Wales and Super Cat, among others. Rest in Peace, Daddy U Roy."
Mighty Crown: "RIP to The Godfather who set it for all of us! Deejay originator! Art of Deejaying! So grateful was able to perform on the same stage! Condolences to the family"

IN THE PRESS
GODFATHER AND TRAILBLAZER DADDY U-ROY HAS DIED (Jamaica Gleaner)
DADDY U ROY DIES AT 78 (Jamaica Observer)
U-ROY, PIONEERING JAMAICAN REGGAE ARTIST, DIES AGED 78 (BBC)
U-ROY, REGGAE ARTIST AND TOASTING PIONEER, DEAD AT 78 (Rolling Stone)
U-ROY, LEGENDARY REGGAE TOASTER, DIES AGED 78 (The Guardian)
U-ROY, REGGAE AND DANCEHALL INNOVATOR, DIES AT 78 (Pitchfork)