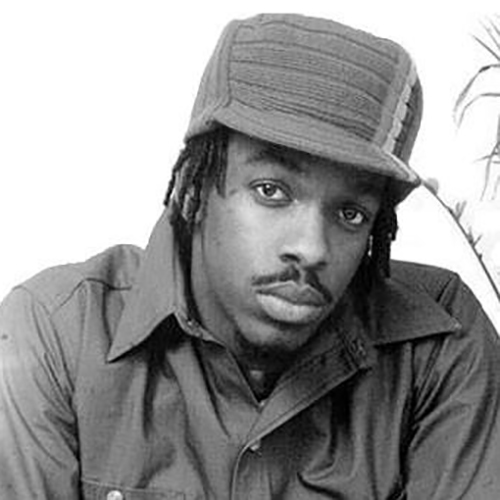 RIP Jawara McIntosh February 8, 1980 - July 17, 2020

Tosh1, the son of the late great Reggae icon Winston Hubert McIntosh a.k.a. Peter Tosh, was born in Kingston, Jamaica. At the tender age of five he moved to the states; into what would be his life long home in Boston, Massachusetts.
And although unknown at the time to him, it was like destiny that young Tosh moved to Boston Mass., where he would first encounter hip-hop. He immediately took to pioneers of hip-hop like Public Enemy, Kool Moe Dee, N.W.A., L.L. Cool J, and others. Virtually hypnotized by albums like Public Enemy's It Takes a Nation of Millions, Ice Cube's Amerikkkas Most Wanted, and L.L. Cool J's Mama Said Knock You Out, in conjunction with other ground breaking works, he quickly developed a love and a passion for the art of rap, and then began to write lyrics of his own.
At the age of seven, the time of his father's untimely death is when young Tosh first picked up a pen and began to write. Haunted by the murder of his father and continuously perplexed by the unanswered questions surrounding this tragic event, young Tosh desperately sought an outlet in which to discharge his frustration.
Tosh1's personal taste in music became influenced by the rhythms and lyrics of his uncle Bunny Wailer, Bob Marley and his father Peter Tosh. He was inspired and moved by the hard-hitting cultural message of foundation reggae. As Tosh 1 grew older and more in tune with his roots, the fire that burned deep within compelled him to carry on the Legacy of his father as well as establish his own. In time he would become completely absorbed by the spiritual messages behind his father's words.
With his first remake of "You Can't blame the youths" he proved to himself and fan's that he was ready to awaken the spirit of his Father and deliver the message to his generation. After many years of training and honing his lyrical abilities, Tosh 1 a economics major has truly become a master at his craft and humbly seeks to take his music to a higher level. Tosh 1 states "My mission is to deliver a message of Truth without compromise in the language I am most familiar with; the language of the struggle." With his powerful singing voice and lyrical generalship Tosh 1 displays a versatility that is unmatched amazingly to fans of the reggae world.
At Tosh's first official live concerts at the Paradise Rock club in Boston, a venue his father once graced over a decade ago, and at the Hut Tin Roof in Martha's Vineyard, performing as a virtual unknown, a hyper-energetic Tosh 1 managed to stir audiences into an amazing frenzy. The son of Peter Tosh displayed his unparalleled lyrical talent and remarkable versatility as he covered his father's songs beautifully while seamlessly intertwining his signature brand of revolutionary lyrics. His impression was impossible for onlookers to deny his ability. In 2005 Tosh 1 opened for some of the biggest names in the business. He uniquely graced the stage with Sizzla, Gregory Isaacs, Shabba Ranks, Damian Marley, and performed live with Sinead O'Conner backed by Sly & Robbie and toured with Heavy Weight Dub Champion.
He has also recorded with the son of the late great Dennis Emmanuel Brown, Daniel Brown and is looking forward to doing more collaborations. In August of 2006, Tosh 1 touched down in the Far East, performing along side legendary roots artist Horace Andy, resurrecting vintage classics like "Mark of the Beast" and "Vampire", once again displaying his incomparable versatility. In December of 2007, Tosh also shared a stage with reggae superstar Jah Cure in front of a sold out crowd in Antigua. 2009, Tosh1 has toured several States, backed by The Dis N Dat Band, performed with The Original Wailers covering songs like "Get Up Stand Up "and Exodus.2010 2011 Tosh toured Europe.2012 Tosh1 did several concerts across the Caribbean.
2013 Tosh1 spent most of the year attending several cannabis rally s,and voicing his fathers message.Tosh1 is schedule for several shows this summer and currently working diligently on his first album. What once seemed to be a fantastic dream is now beginning to manifest itself into reality. In an industry that is constantly changing and challenging, Tosh 1 plans to become one of the greatest legendary icons of all time.