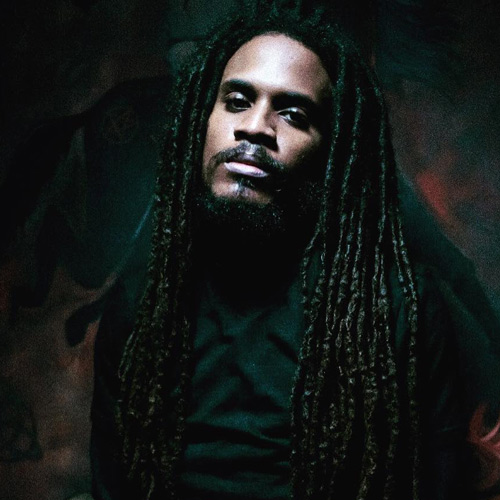 Like a Thief in the Night
T'Jean Bennett is to the music born. Son of acclaimed music producer Mikie Bennett and brother of singer Nicky B, music production, singing and song-writing run in the family. When it came time to choose, T 'Jean chose production, working with almost all the top dancehall artistes at Grafton, the studio founded by his father. A practicing Rastafarian, T 'Jean Bennett has collaborated with Chronixx on Selassie I Way in 2013, Prayer with Tarrus Riley and Ark of the Covenant with Sizzla, Bugle and others.

A desire to create the kind of music he wanted to hear drove T'Jean to master sound engineering so he could build his own riddims. Finding there was something missing from the current musical offerings and unsatisfied with the kind of songs and lyrics local DJs were putting to his riddims he started moving away from dancehall towards 'conscious' music young people could vibe to. He realized that if he wanted to hear the music his heart and soul were signaling, he would not only have to write his own lyrics, he would have to literally voice them himself, something he certainly had the pedigree to do. Thus was born T 'Jean Bennett, the singer of tunes such as Dry Bones and Brainwashed.

A rather private person, with a dislike for hype and the limelight it wasn't easy for 28-year old T'Jean to make the transition to performing onstage instead of managing artistes and producing them. The reaction to the handful of live performances he has done has been overwhelming, heralding the birth of a new musical star in Jamaica's firmament and resulting in T 'Jean Bennett receiving several invitations to perform at home and abroad even before the release of his first album, Thief in the Night. His two releases Brainwashed and Dry Bones (Izreal Records) have earned him much attention and interest. With a youthful sound which is a fusion of different genres such as dancehall, Reggae, Trap, and other current musical styles Kingston-based T 'Jean Bennett is poised to take Jamaica's versatile, volatile music scene to the next level.