Review
Album Review: Third World - Under The Magic Sun
06/12/2014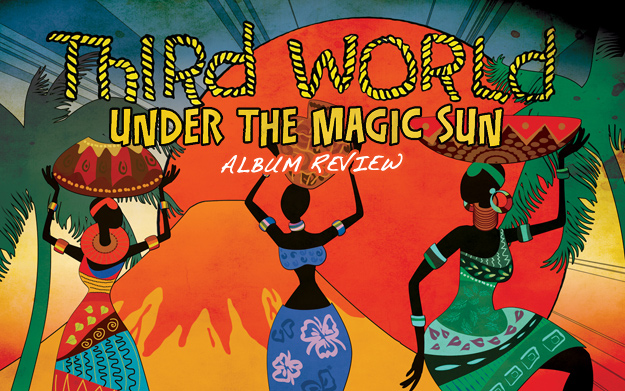 Third World returns with a new album that features time-honored cover songs as well as reproductions of three of their own hit songs: Try Jah Love, "96 Degrees" and Now That We Found Love. Hand-picked vintage R&B classics like Put A Little Love In Your Heart from Jackie DeShannon in 1968 and Walking In Rhythm by the Blackbyrds from 1975 are part of the 14 song set. Classic rock is represented with the Creedence Clearwater Revival tune: Have You Ever Seen The Rain and Marvin Gaye's poignant "Inner City Blues" from the monumental 1971 What's Going On album is a great addition.

The current keyboardist for the band, Maurice Gregory, produced quite a few of the songs on the album and provided lead vocals on the songs, "Into The Night" and "Everything I Own". The album was recorded in Jamaica at Truckback Records and in Florida at J Vibe Studios. The sole original on the album, Livication To Bunny Rugs is a short yet brilliant, loving tribute to the late Bunny Rugs. Recorded live on stage in Martinique, Cat Coore plays an emotive lead guitar over Norris Webb's sweet keyboard progression. At the end of this interlude, Richard Daley, bass player, gives a wonderful spoken word tribute livicated to Rugs. Naming himself one of the singer's closest friends and reminding us that as a band their style was defined with three lead singers, Daley recites the final verse in Now That We Found Love explaining that it was Rugs' part with its lyric: "Some may suffer, some may burn, but one day his children will learn. And as sure as the sun shines, way up in the sky, today I stand here a victim, the truth is I'll never die." This serves as the inspiration behind the album's title it would seem.

The liner notes from the CD feature stunning full color photos of the band from live shows. Third World lives on and so do these well-crafted songs for what was originally Bunny Rugs' concept, carried on by his bandmates. His recorded vocals are present on all of the Third World tunes, and his memory will continue through the ages.


---
Release details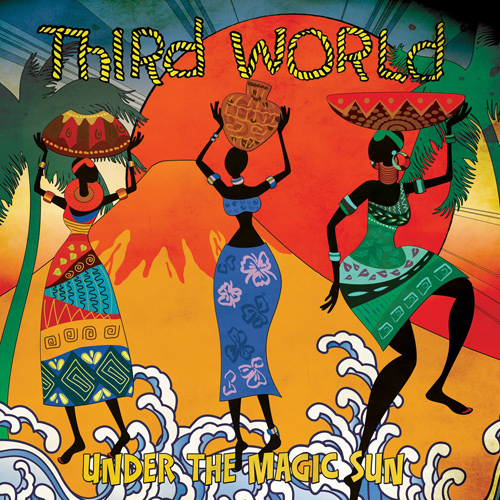 Third World - Under The Magic Sun
DIGITAL RELEASE / CD [Cleopatra Records]
Release date: 06/10/2014
Tracks
01. Put A Little Love In Your Heart
02. I Can t Fight This Feeling
03. My Love
04. I Go Crazy
05. Have You Ever Seen The Rain
06. Best Of My Love
07. Everything I Own
08. Into The Night
09. Inner City Blues
10. Walking In Rhythm
11. Try Jah Love*
12. Livication To Bunny Rugs
13. 96 Degrees*
14. Now That We Found Love*
*Re-Recorded