The Most Expensive Bob Marley Items on Ebay
07/01/2019 by Reggaeville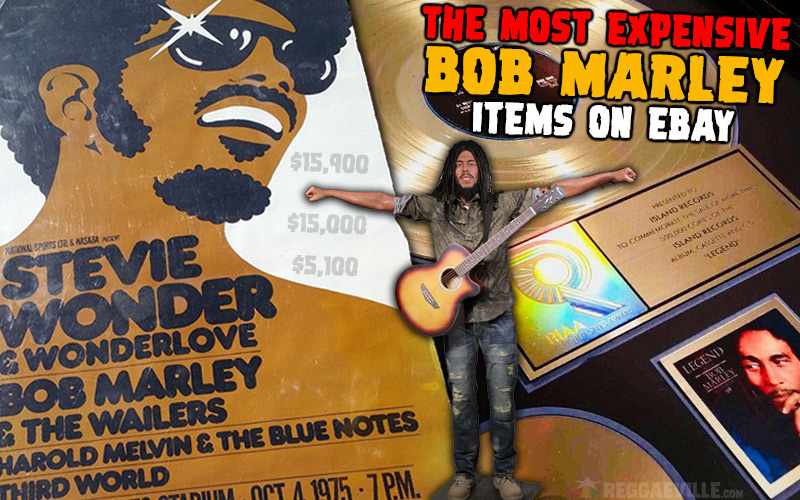 More than 70,000 Bob Marley items are currently available on Ebay. Everything you can think of: T-Shirts, Records, Posters... just to name a few. Available at low prices or for a lot of money. We picked out the most expensive items and took a closer look.

BOB MARLEY ORIGINAL US GOLD RIAA MUSIC AWARD LEGEND
Starting bid $5,000 (Buy It Now & Make Offer) @ Ebay.com
Item description: Original Bob Marley US Gold "RIAA" Music Award "Legend" from 1984, Size: 52,5cm x 42,5cm x 3,5cm. Without certificate.

It's a RIAA Gold Award presented to Island Records to commemorate the sale of more than 500,000 copies of the Island Records Album, Cassette and CD LEGEND.

With 28 million copies sold worldwide LEGEND is the best-selling reggae album of all-time, released 35 years ago: May 8, 1984! This Award is indeed a rare item, but the realistic value is far below the required amount. Similar awards were sold for about $750-$1000 in the past years.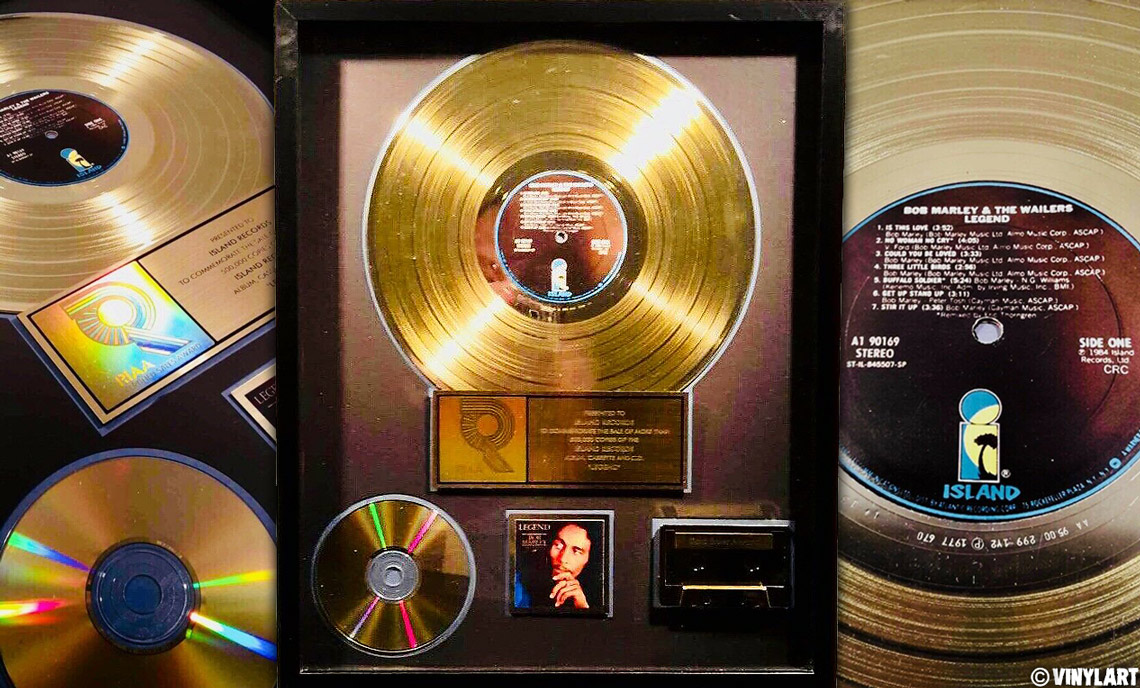 LIFE SIZE BOB MARLEY MUSIC SINGER STATUE REALISTIC PROP DISPLAY 1:1
Starting bid $15,900 (Buy It Now & Make Offer) @ Ebay.com
The auction runs with a quantity 1 of 10 available.
Item description: It's all about the detail. Makeup: will reflect the true ion of the skin and blood vessels. We use the industries best silicone material. Teeth: Detailed milling and resin.

There are certainly some fans who are interested in owning a life size Bob Marley silicone figure. However, the price is not reasonable for a fan item. Additional the statue's Bob Marley face definitely needs some improvement.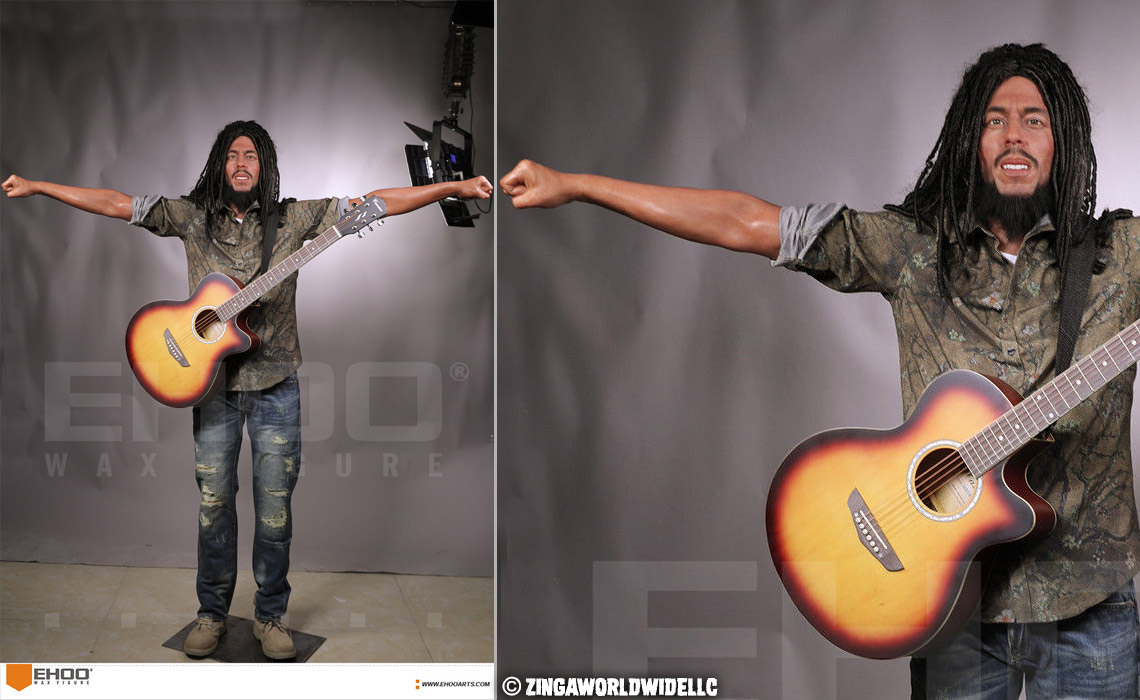 STEVIE WONDER 1975 JAMAICA CONCERT POSTER BOB MARLEY THIRD WORLD ORIGINAL
Starting bid $15,000 (Make Offer) @ Ebay.com
UPDATE (September 2019): The seller reduced the starting bid to $13,500!
Item description: This is the concert poster of all time. Holy grail of concert posters. I got it from a friend 25 years ago in Kingston. I have searched far and wide and have not found another for sale.

This is indeed a super rare collectors item. It's easily the only one still existing. There hasn't been another copy on Ebay for the past 20 years. But not only the poster is super rare. The concert, which took place in Kingston, Jamaica on October 4, 1975 @ National Sports Stadium was a historical one. It was the last time the original Wailers (Bob Marley, Peter Tosh & Bunny Wailer) performed together on stage.

Third World opened the show. Harold Melvin & The Bluenotes were scheduled to perform as well, but they did not appear.

For the encore headliner Stevie Wonder called Bob Marley on stage and they performed I Shot the Sheriff and Superstition together.

It's one of the most rare Bob Marley posters ever, but as the seller is offering it since November 2018, the price of $15,000 seems to be too expensive. For only $5,000 (reduced to $4,500 in September 2019) you can obtain another super rare poster from the same show highlighting the opener Third World.