Jamaica Celebrates Reggae Month in February 2015
01/31/2015 by Steve James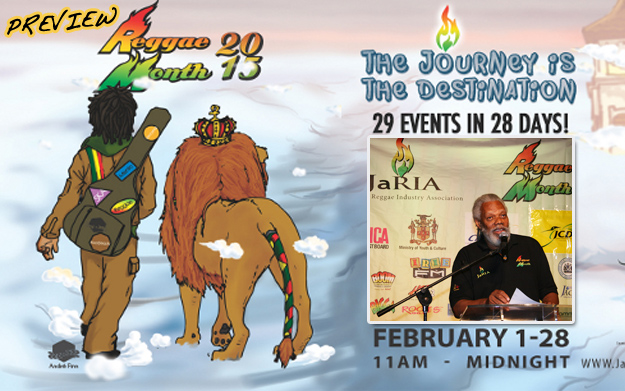 This year, many of the planned activities for February's Reggae Month will take place in its new home at Ranny Williams Entertainment Center, now dubbed the Reggae Village. The organisers recently announced that the event will now boast twenty-nine (29) events in twenty-eight (28) days at the location. The Festival will officially begin with an Ecumenical service on Sunday, February 1st at the above venue.

The popularly themed showcase of talent - Reggae Wednesday will feature four such shows. In their consecutive order they are, February 4th - The Bloodlines, February 11th - Aggregations, February 18th - Progressions and the final show on February 25th - Reggae Run Weh.

The Bloodlines will highlight the genesis of the music being passed on from one family generation to the next. Confirmed for this night is the legendary BB Seaton from the Gaylads, Marcia Griffiths & her son Yohance, Ras Michael (from Ras Michael & the Sons of Negus) & his granddaughter. Aggregations will focus on the oft forgotten reggae bands. Among those confirmed for this night are Third World, Roots Radics, Alpha All Stars and Pentateuch to name a few. Progressions showcases the branches of the music over the years. Patrons can expect to see the likes of Nature, Ikaya, and Micah Shemiah and Notis Productions.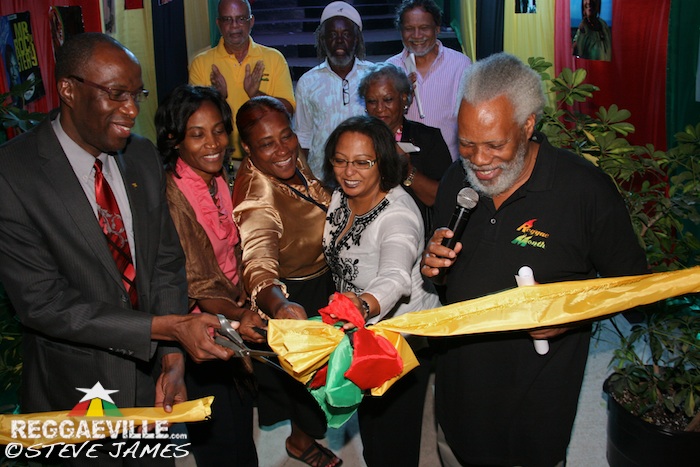 Over the years Reggae Wednesday – Reggae Run Weh has become a hit as JaRIA has blended the music with Jamaican fashion and culture. This year is no different as several top models, designers and artistes are scheduled to perform on this night these include Richie Stephens and Jah 9.

Open University will come alive with some interesting topics of discussion and panels as they look to highlight some of the burning issues facing the industry. Among the topics to be discussed are Women in Reggae, Sexuality Gender and Dancehall in the 21st century, Legalize it - Reggae, Rasta, Ganja and the Impact of Sound System to name a few. No doubt patrons will have a lot to choose from in these hot topics, among some of the panelist confirmed are Maxine Stowe, Saudicka Diaram, Dr. Donna Hope, singer Deneque and film producer Lennie Little White.

A new event added to the calendar this year is Reggae in Film. This is scheduled to take place on February 23rd. Patrons will be treated to a full day (11am-11pm) of some of the industries finest films/documentaries and concert performances.

Stone Love for Lovers will be an elegant affair and will be held appropriately on Valentines Night. The night will be a romantic night for lovers and will feature classic 'juggling' from the Immortal Stone Love and will also feature Mikey T from Kool 97.

Among other events scheduled for the Reggae Village are JaRIA Live Tuesdays, featuring several upcoming new artistes, Vinyl Thursdays, JaRIA Friday Mixer, The Trench Town Festival, Dennis Brown Tribute Concert and the JaRIA/UWI Music symposium.

Not to be left out, Reggae Praise which is to be held on February 8th, will feature some of the top names in gospel including Kevin Downswell, Katalys Crew, Omari, Rondel Positive and Germain Edwards. Reggae Praise usually attracts a very massive following and this one should be no different.

The month will come to a climax with the staging of the JaRIA Awards, where twenty one of the industry players will be awarded for their outstanding contributions to music. Among some of the awardees are Pat Chin - VP Records, BB Seaton for songwriters, Producers - Winston"Niney" Holness, King Jammy's, David Rodigan for his contribution to media, Downbeat the Ruler for Sound Systems plus several others.

In an effort to give back to Jamaica it has been customary over the years that all events for Reggae Month are free entry. With the exception of Stone Love for Lovers and the JaRIA Awards. For further details check JARIAJAMAICA.com



CLICK HERE FOR PHOTOS: REGGAE MONTH 2015 - MEDIA LAUNCH