Festival Report: Reggae Jam 2013
08/03/2013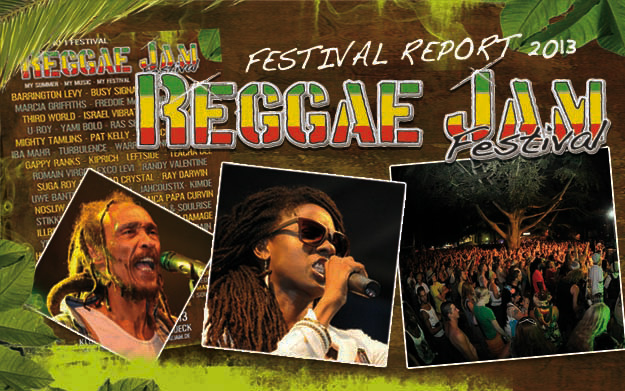 Reggae Jam 2013! We are reporting from the 19th edition of Germany's No.1 Festival of the hearts....
Check the PHOTOS HERE feat. Israel Vibration, Jah9, Stikki Tantafari and many more...
Watch the live videos and interviews HERE! Interviews with Third World, Israel Vibration, John Holt, Marcia Griffiths and many more...

If you want to follow the live shows... listen to the AUDIO STREAM @ RAGGAKINGS.net watch the LIVE VIDEO STREAM by SoundbwoyTV RIGHT HERE!

And if you are not able to obtain your own printed copy at the festival... you can read and download the official Reggae Jam 2013 Magazine below: