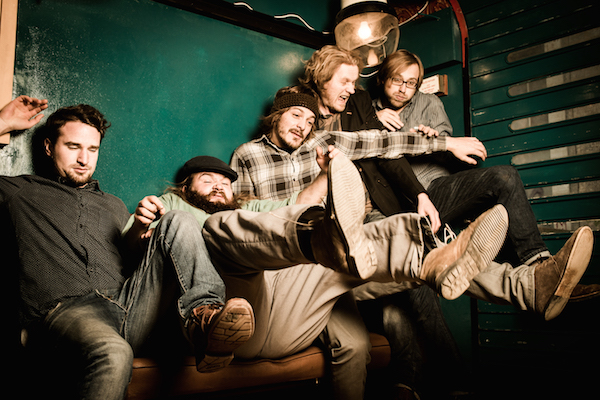 The Steadytones fuse early reggae, ska and rocksteady into an immediately sparking mixture of sheer explosive power. The stylistic concept of the band embraces diverse and eclectic attributes from all varieties of Jamaican musics until the late 1960s. They devote themselves to the unique historical sound of Trojan, which, freshly accoutered in contemporary fashion, rests easily recognizable in their recordings. On their first two EPs, they play with decidedly funky elements as well as characteristics of genres outside of reggae's periphery. Their first album Heavy Impact will appear in January 2013 on Grover Records. The seven musicians sport different musical backgrounds and interpret the classics of the "spirit of 69" in proper, authentic style, as well as their own material.

Additionally, connoisseurs of the old Jamaican music can look forward to hearing nearly forgotten treasures, conjured from the depths of the Steadytones' well-sorted records collection directly live on stage.

The Steadytones' lineup with drums, bass, two guitars, a complete and powerful brass section and humming organ clangor, together with lead vocalist Narges Weber's enchanting voice, bring back the golden 60s, when the stage was set in Jamaica for Bob Marley, Jimmy Cliff & Co. The Steadytones allow you to feel, hear and experience these historical moments. Keep moving your feet to the Steadytones' beat. Boss reggae!