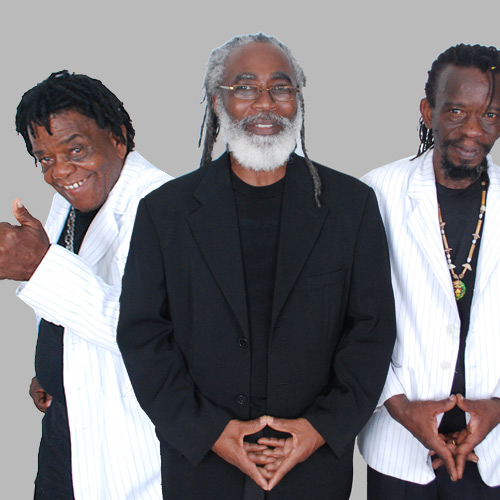 In 1964, three vocalist, Delroy Denton, Keith Coley, and Gilmore Grant came together to form the group called, The Silvertones. In 1965 they recorded the singles, True Confession and It's Real, both produced by Duke Reid and released on the Dr. Bird label giving them instant success in Jamaica. The Silvertones also released Cool Down, by Duke Reid. In 1968, The Silvertones released a cover version of Wilson Pickett's song entitled, In The Midnight Hour.
Other singles included Old Man River, in addition to, Slow and Easy on Duke Reid's Treasure Isle label. They recorded for Sonia Pottinger, Guns Fever, and by 1971 moved on to record for Clancy Eccles releases to include Tear Drops Will Fall. Afterwards, The Silvertones went on to record many songs for Studio One and they also recorded under the name, The Valentines. A few hit songs under The Valentines were, Guns Fever (also called Bam Bam Fever), Old Man Says, and Stop the Violence. Delroy migrated to the United States and Joel "Kush" Brown adequately filled the spot.
In the late 60's and early 1970's, the band worked with Lee "Scratch" Perry initially as The Muskyteers contributing a version of Book Benton's, Kiddy-O to Perry's album, The Upsetter. Lee Perry produced their debut album, Silver Bullets, voiced at King Tubby's Studio in one night and released on Perry's Black Ark Label and on Trojan Records in the UK/1974, in two different mixes. In the late 1970's, The Silvertones had successful singles with, I Want To Be There, Smile, Stop Crying, Have a Little Faith, and Come Forward. They worked again with Clement "Coxsone" Dodd's Studio One.
The Silvertones Studio One recordings where collected together along with some of Duke Reid's productions, such as Young At Heart album in 1999. The group has performed on many shows including Heineken Startime, Studio One Anniversary, Fully Loaded, and Rebel Salute, to name a few. At present, The Silvertones released their new album, Things Gona Change, with VP Records.
There are also two new albums in progress. Gilmore Grant passed away in April 2016. Brother, we thank you and may you rest in peace. We welcome, Anthony Fuertado as the new member. Keith Coley, Anthony Fuertado, and Joel "Kush" Brown continue to hold the flag up high for The Silvertones.