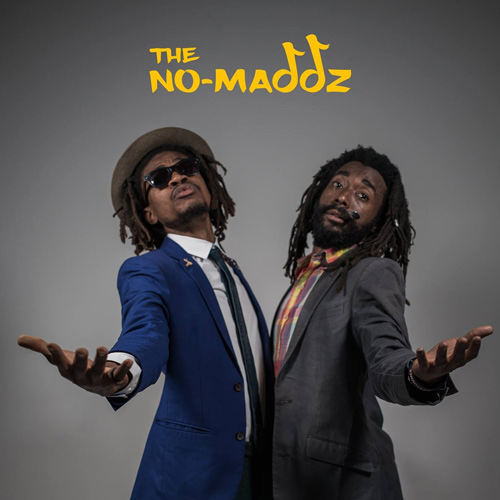 No-Maddz was formed as a Dub Poetry group at their alma mater Kingston College in 2000. Comprising of Sheldon Shepherd, Everaldo Creary, Christopher Gordon and O'neil Peart: all members are recipients of the prestigious Jamaican Prime Minster Youth Award for excellence in the field of Arts and Culture (years awarded 2006, 2005, 2009, 2007 respectfully); the highest state award for youths in Jamaica.
They are the only record holders of a perfect score in the annual Jamaica Cultural Development Commission's performancing arts festival.
The groups success in the JCDC festivals has open the doors to a professional career which has seen the No-maddz performing at concerts such as the Bob Marley One Love Concert, and the Miami Jamaica Independence Day Festival as youths.
The group is also an alumni member of the Billy Mystic led Jamnesia Jam sessions, which has spawned some of the 21 century's most talented new artistes, Bands and Musicians.
The group recorded their debut album "The Trod" on March 27, 2010. Regarded as the first Jamaican produced Live Reggae album of the millenium, it was recorded at Finnigans Winery in the music district of Eastwood Park Gardens home to Stone Love, VP Records, Shaggy's Big Yard Imprint, Grizzly's, Beres Hammond's Harmony House amongst other prestigious labels and sound systems.
THE TROD HAS BEEN RELEASED LOCALLY IN JAMAICA AND SCHEDULED TO BE RELEASED WORLDWIDE 2011.
The album's recording has been hailed as one of the milestone moments in Reggae music history by the Jamaica Gleaner, and has been dubbed by some of the music industry's most discerning critics as one of 2010's most innovative summer Reggae / World Music albums.
In December 2010, Television Jamaica (TVJ) awarded "No-Maddz" as the 'Most Entertaining Performer of the Year".

2018: The No-Maddz is a Jamaican Art Collective and Rootz Reggae Dub Poetry band comprised of the duo: Sheldon "Sheppie" Shepherd and Everaldo "Evie" Creary. Both arerecipients of the prestigious Jamaican Prime Minister's Youth Award for Excellence in Arts and Culture. Their sound is a fusion of a unique dub poetry style with multiple music genres and it carries the spirit of Jamaica's Roots music.