World Reggae Contest 2016 - Meet The Finalists... THE DUBBEEZ
08/08/2016 by Gardy Stein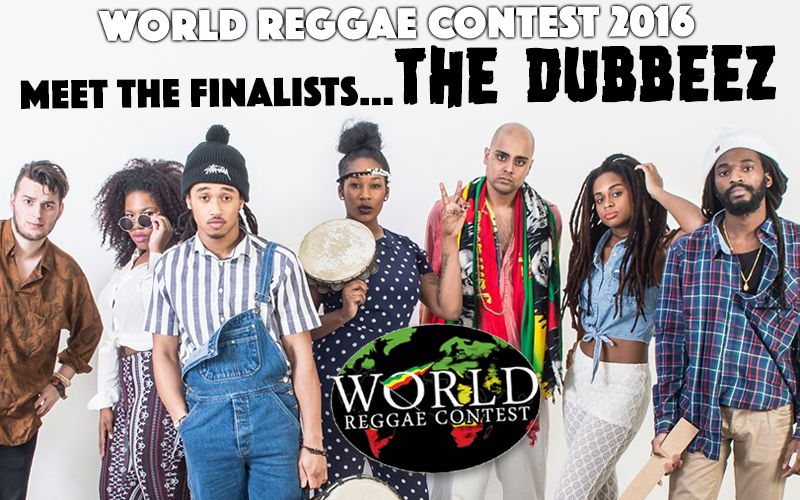 A colorful blend of international talent, The Dubbeez are the next finalists of the World Reggae Contest that we present to you. Formerly known as The Dubfactory, their members Charr (lead vocals), Joanne (lead vocals), Earl Maddy (drums), Olivia Davina (bass), Quincy (rap), Millz (guitar) and Bobby (keyboard) met in their hometown Amsterdam, where they entered and won the Battle of the Bands contest in 2015. Since then, they've been working hard on both their music, resulting in an EP called Dubby, and their performance, of which you'll be able to convince yourself during the finals of the contest in Ostroda. Their infectious blend of Reggae, Dub, Ska, Rocksteady and Loversrock will certainly satisfy their audience! In their own words:
 
1. Your expectations of Poland:
We've never been to Poland, but we are very excited to perform there and curious how the people will respond to our show. We saw the Youtube-videos and it gave us a nice impression of the festival.
 
2. What can people in Ostroda expect when you appear on stage? What does your live performance look, feel and sound like?
Currently we are busy promoting our EP songs, which we will perform. To play music is a release of raw energy, and we think that it can be felt.
 
3. Why do you deserve to win the contest?
What we're doing is out of love for the music. That's why we keep on getting better by improving ourselves musically, mentally and spiritually, so we can continue to spread our music. We've had a hard time putting out music, so we would really like to get the chance to work with the producers.
 
4. If you are the lucky winner of the contest, you will have the chance to record at a studio in Jamaica. What does this mean to you? Do you have plans for that recording session already? Share your thoughts…
If we win it would be a great deal for us. We have brainstormed about it and have a few songs in mind to record. We're also interested in the sound the engineers might give us.
 
5. If you could choose freely, who would join you in the studio to record a feature/ combination track and why?
This question is hard to answer because we'd like to work with a long list of artists and producers. Reason why is because every artist and producer on that list has his own unique sound which we'd like to see mixed with ours.
WATCH THE DUBBEEZ LIVE ON STAGE - August 14th!
LIVE STREAM INFORMATION HERE!