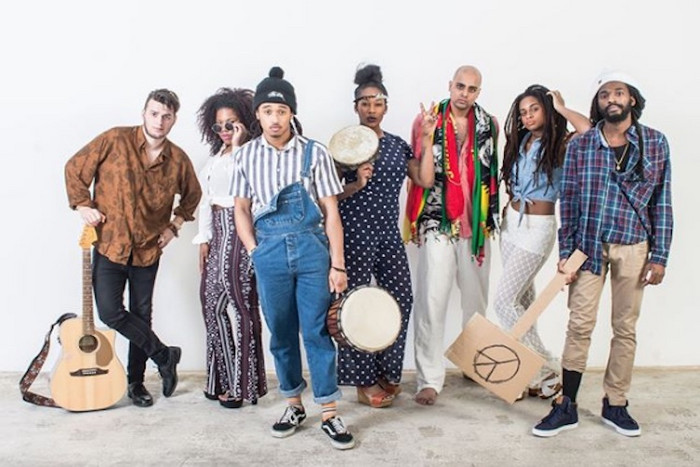 The Dubbeez, a young club reggae collective from Amsterdam, prove that good reggae is timeless. This septet is convincingly rebooting classic roots reggae and club reggae to the year 2016.
The band stept in the spotlights by winning the Battle of the Bands during the Uitmarkt in Amsterdam. With the tight rhythm machine formed by Earl on drums and Olivia on bass, the Dubbeez lay a solid foundation for their own, shimmering compositions.
Reggae songs with a vintage feel, which takes the best of classic reggae and translates it to here and now. They triumphantly show that reggae can have universal potential.