Interview with Cleveland 'Clevie' Browne - Making Music For The Public
12/18/2019 by Angus Taylor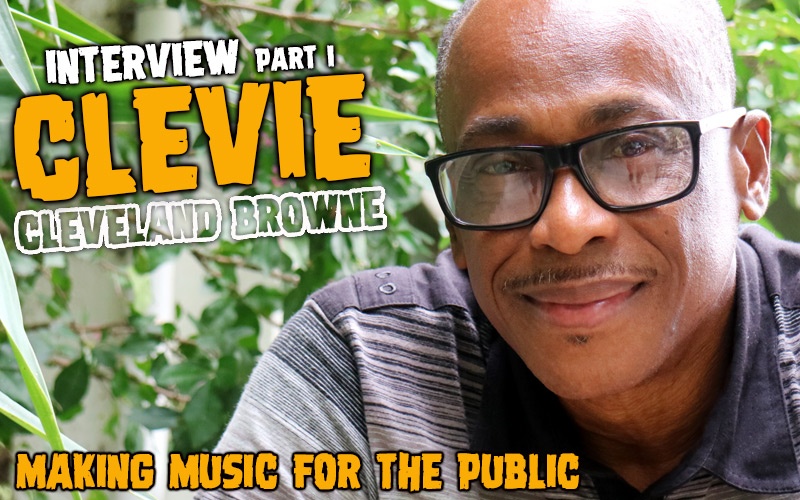 Cleveland "Clevie" Browne is best known as one half of legendary Jamaican production duo Steely & Clevie. He and his partner, keyboardist Wycliffe "Steely" Johnson, enthusiastically embraced reggae and dancehall's digital era. Together they created infectious, deceptively simple sounding beats that made them the go-to rhythm builders during the 80s and 90s.
They first started their run of hitmaking for King Jammy, then branched out as their own unit in 1988. Working for themselves or as musicians for hire, they attracted the cream of Jamaican artists from Dawn Penn and Gregory Isaacs to Shabba Ranks and Super Cat. Like predecessor duo, Sly and Robbie, their skills became in demand abroad, collaborating with Gwen Stefani, Billy Ocean and Caron Wheeler from Soul II Soul.
But while they are associated with the digital revolution, Steely & Clevie's success came from their strong grounding in full-band, live session recording. Clevie was part of the singing group Browne Bunch; the Studio 1 band; and Fil Callender's In Crowd. Steely was the protégé of the Roots Radics' Flabba Holt. They first laid rhythms together for Earl 16 and then Augustus Pablo, even playing on key latter-day tracks for Bob Marley. As with Sly and Robbie before them, these two contrasting characters with ground-breaking ideas spanned the analogue and computer ages.
Ten years after the sad passing of ghetto prodigy Steely in 2009, Angus Taylor met the suave, soft-spoken Clevie at the home studio of singer Richie Stephens in Kingston, Jamaica. The meeting was arranged by journalist, broadcaster and selector on Steely & Clevie's Silver Hawk sound, Danny Pepperseed - who more than once suggested Clevie open fruitful topics for discussion.
Clevie, a student of visionary 70s Jamaican producers Mikey and Geoffrey Chung, demonstrated how he carried their forward-thinking mindset into digital dancehall. In conversation he moved seamlessly between his experiences playing on some of the greatest foundation reggae and his studiously approached, programmed dancehall creations. As a result, this two-part interview should be of equal interest to fans - even purists - of both vintage reggae and 20th century dancehall history.
Part 1 mainly concerns his early musical education as a session and band player. In part 2, he describes working with the likes of Bob Marley and King Jammy. He also shares some very poignant memories of Steely, and why their partnership gelled...
Where were you born?
I was born in Kingston. I grew up in East Kingston an area called Norman Gardens which is almost at the foot of Wareika Hill. And I moved after that to an area called Arlene Gardens just off the Three Oaks Road, which is off Molynes Road, close to Bobby Digital's studio.
Obviously, you come from quite a musical family…
Yes, all my brothers are musicians and producers. My eldest brother Glen Browne is Tarrus Riley's bassist, Dalton Browne is Freddie McGregor's musical director and part of Big Ship Productions which I was also a part of back in the day because I used to work with Freddie McGregor as a drummer. And we have Danny Browne and Noel Browne. Danny Browne is Main Street Records. He is the CEO of Main Street Records. He has gone into gospel now.
And Noel is based in England?
Yes, he is in the UK.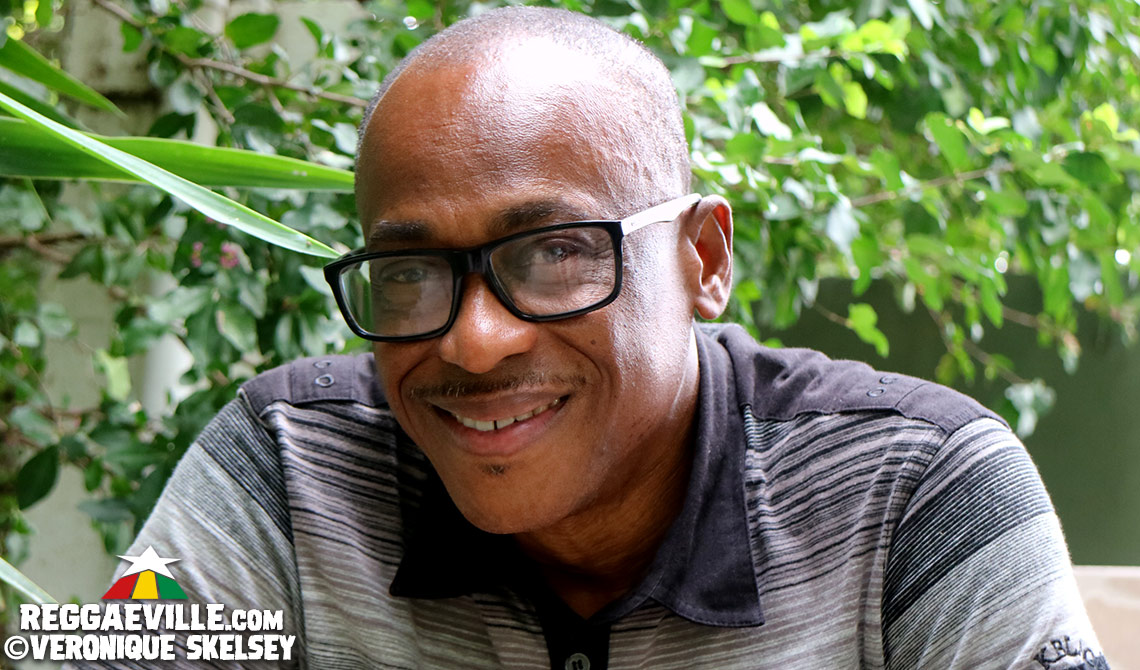 So unlike many other people in the music, your parents encouraged you?
Yes, I believe I was really fortunate to have parents that encouraged that direction as a career. Back in the days most parents would have wanted their children to be lawyers or doctors, professionals in some other area. But my mother, her side of the family as far back as I can trace to my great grandparents, they all played instruments. I can remember seeing my grandfather play concertina and they all could mix up the do re mi and all that. And my mother up until now, teaches piano at 92 years old. She of course encouraged my father to entertain the idea of us pursuing music as a career. Unlike some parents that might have looked down on that, especially back in the 70s, saying "You're going to turn Rasta and start smoking weed" - that was the general view of most parents!
But my father bought the instruments that we chose - we started out singing first. Mother taught us harmonies, to sing in parts, mainly on church music because she is a staunch church Christian, so she taught us what they call SATBs - soprano alto tenor bass - which was more like classical and church music format. But as we listened to the radio and listened to music on sound systems, we found that the format of the harmonies were different. And we started researching that and we learnt how to harmonise in the pop format. And the rest is history after that! We joined together as a group the Browne Bunch and these producers, Mikey Chung and Geoffrey Chung…
Antrim…
Yes, Antrim! You know so much! (laughs) Yeah, they heard about us and they were looking for a place to rehearse. My father was a builder and he built an extra room on the house to accommodate the musicians away from the rest of the house where we might disturb the family when we chose to rehearse. And somehow word got out that there was a studio at my house! It wasn't a studio, just a room. My brother Glen also had a sound system called Tonex Hi-Fi and he kept the speakers there.
And Now Generation band, which was Geoffrey Chung and Mikey Chung's band, they came there to rehearse and they left the drum kit and everything there, so when they left we had a field day! Of course, I was out banging the drum kit (laughs) and so we gravitated from vocals to instrumentation. Unbeknownst to each other, we selected a different instrument. There were no replicas apart from two guitars - Danny and Dalton. But I chose drums, Glen chose bass, Noel keyboards and we pursued the instruments. But we were also fortunate to have been produced by two of, I would say, the best producers out of Jamaica - Mikey Chung and Geoffrey Chung. They were very meticulous with how they approached the music.
And very open minded with their listening…
Yes, you're right. And they selected the best musicians like Wire Lindo, Robbie Lyn, Val Douglas on the bass, Jeff and Mikey of course. And they were quite influential to us - especially the drummer for me - which was Mikey Richards.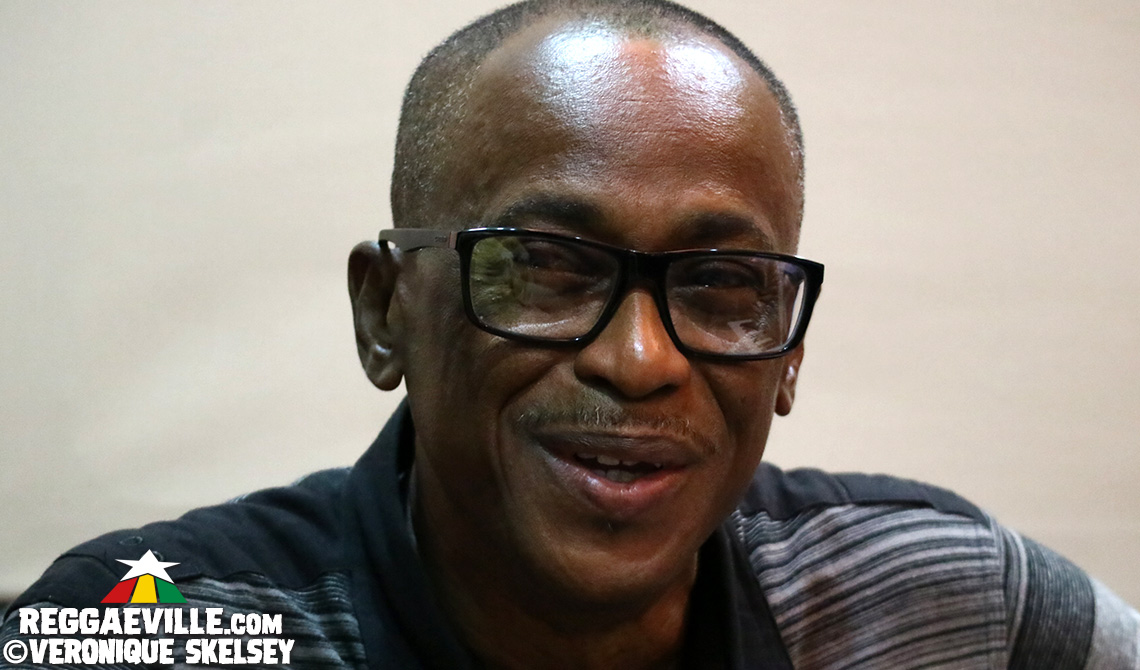 Mikey Boo.
And watching them I think, on my approach to production and everything. My approach to production to get meticulously done work.
I also heard in another interview that you gave to Stephan Delphin that you heard revival drums when you were on a family holiday.
(Laughs) Yes! We used to, as a family, go around the island on the holidays. When everyone and especially the children went on holidays. We sought out the different rivers of Jamaica and the beaches and we took a route from Portland through St. Thomas to come back to Kingston. And on the way back to Kingston we heard a revival session, a street side thing. The first time I ever experienced that. We stopped because there was music in it (laughs) and you will hear recordings that might have been done but when you hear the real revivalist beat it's somewhat different. You have people learn and imitate and copy the patterns but there's something about the spirit of the beats and the singing and almost as if we heard other voices and you don't see them per se singing! Real strange!
That impacted some of the beats that I gravitated to creating. And apart from that I also got an invitation from a school mate of mine, Stephen Stewart, who is a well renowned engineer, he worked with Bob Marley as well, and plays keyboards. His mother was the minister at a Pentecostal church. I went there and heard different beats from the church I grew up in with my mother, which was a Methodist church. I didn't play instruments there. I heard this beat that when I went home it was just ringing in my head. I had the opportunity to play it when one Sunday, the drummer didn't turn up. Stephen said "You're going to play you know?" I said "Me? I never played that beat before!" But it was there in my head, in my subconscious. So I just went and played it.
And coincidentally I went to Mixing Lab one morning and Steely came and said there was this this Pentecostal revival church tent meeting close to his home and they were playing this beat right through the night. He said "Boy, I couldn't take it anymore" but then he said "If you can't beat them… Clevie, let's try a Poco beat" – Poco Man Jam coincidentally. I said to him "Steely this is the very thing that is ringing in my head as well!" So Poco Man Jam is like a revival beat digitised. People ask me sometimes "What is dancehall?" To me dancehall is mento, it's pocomania revival digitised. So digital revival, digital poco, digital mento. Mento is also a component. The lyrical component of mento and also as some sexual connotations, for dancehall that is an influence.
And the humour as well…
And the humour!
It's fascinating because one of the stories of the birth of reggae I heard from people including Ernest Ranglin, was about how Lee Perry and Clancy Eccles went to some kind of revival or evangelical church, made a recording and went into the studio to cut Monty Morris Say What You're Saying. So it's interesting that being exposed to these folk rhythms pushed the popular music along more than once.
Yes. I've said repeatedly "There's nothing new under the sun". I find that dancehall all has some amount of African retention. The beat they call Clave has its origins in in North Africa and West Africa and dancehall is part clave, the beat itself that I called "answer" not the poco beat but the "buff buff clap, buff buff clap" - that's the root of it as in the Punanny rhythm. And that can be heard in bossanova, in calypso you hear elements of it. That is why now even afrobeats is so easily accepted. I think it's all written in our DNA or something! (laughs) Like that retention, we connect with it. So in Jamaica the smallest child, a baby, you play that beat and they'll start reacting to it. Something about that beat that connects. And connects with all mankind. Basically, it makes you move instead of just a straight beat "clap clap clap". It's hypnotic!(laughs)
What was your reggae session as a drummer in the 70s?
With Earl 16 I recorded a song named Man Making Plan which was recorded at Harry J studio. Steely was the pianist, myself on drums, Dalton Browne, he actually was the producer. And who else is on it? I'm trying to remember who played bass on Man Making Plan? I think it's Left Toe?
Sidney Gussine?
Right, right! We did some sessions with him.
So it's incorrect that your first studio session together was at Lee Scratch Perry's studio…
I don't know why that keeps coming up. It's something that has been copied all over the place. Wikipedia has it.
Sylvan Morris was the engineer. That session actually led to Augustus Pablo inviting us on to the Africa Must Be Free album. And Yami Bolo and White Mice, all those artists who were in the camp, we did sessions with them. And we were quite young. I was 14 at the time on drums. Steely was 12. So we were quite young.
So you'd met Steely before you did your first session?
Yes, because Steely was interested in learning music. My brother Dalton joined the 12 Tribes of Israel. The entire band, The Generation Gap band, which had Freddie McGregor as the lead vocalist, and Dalton, they became Rastafarians and joined the 12 Tribes of Israel. Steely's mother was an elder in the organisation. And she used to sing as well.
But Steely had liked the fact that our home was welcoming to any person that wanted to pursue music. My parents allowed it. Steely used to come by and - apart from watching the television there because he grew up in a poor neighbourhood he didn't have access to a television, and pick my mangoes (laughs) - he noticed that I was on my drum kit practising every day. He started practising on an organ my mother had at home. And Dalton taught him the makeup of chords, in addition to Pablove Black who also was teaching him. And Earl Bagga Walker in Trench Town there was a piano that he also practised on.
But the first recording now, we had a 2-track Philips recorder, an old banged up thing from my uncle who migrated to the States and probably thought it went in the dump. We revived that 2-inch recorder and set up the drum kit and we started feeling what it felt like to be playing in a band, where I'm not just practising my drums alone, I'm now playing with Dalton on guitar or bass, and Steely playing keyboards. We did some recordings and I really regret that I can't find those tapes now! And that is really what Earl 16 identified to see that we were ready to do a session. Because we were gelling as a band, real tight.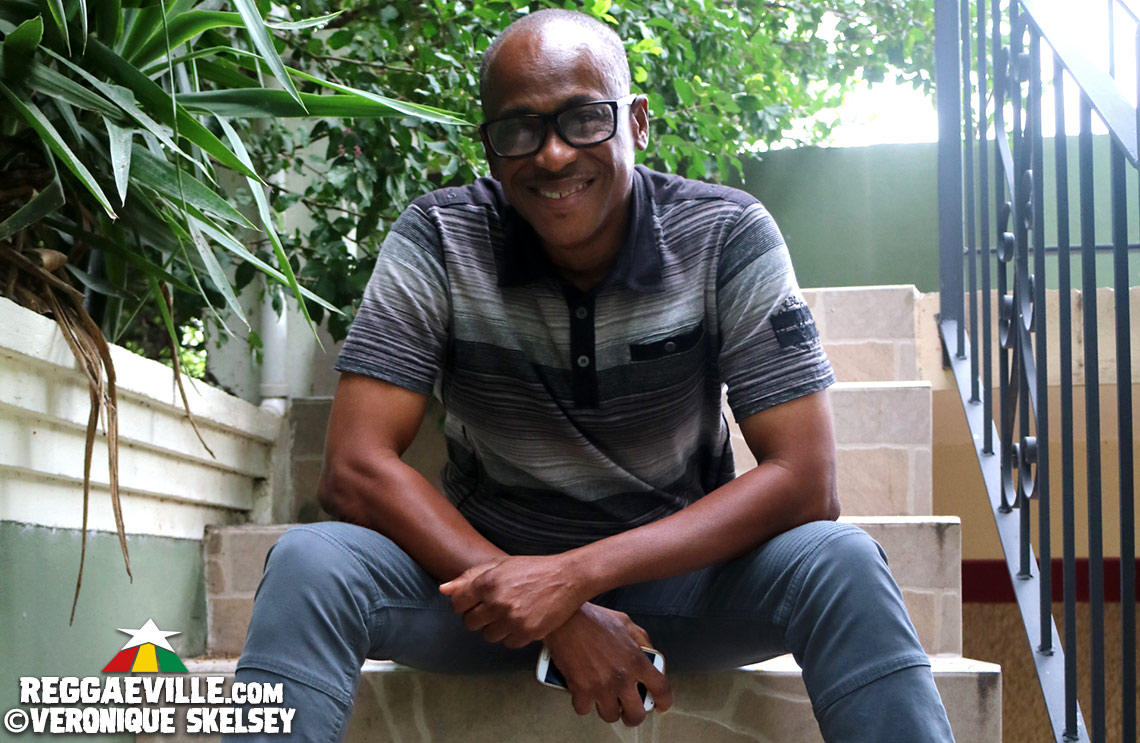 And where in the timeline did Steely have his apprenticeship with Flabba Holt?
In '78 I was approached by the manager of the In Crowd band and he said he needed a drummer. That was when Mikey Richards left to work with Peter Tosh. He came to Glen not knowing that Glen had a brother that played drums. Glen said "My brother plays drums" and I did my first gig then. But Steely was also approached by Flabba because he used to hang out a Channel 1 studio…
That's right, he used to get drinks and things for the musicians…
Yeah, yeah, he used to go and get the food for the guys. But I took a break one day at the studio and Steely went inside and was there are playing around. Someone said "Hey, hey the keyboard player is back" - they thought the keyboard player was back and ready to take the next track. That time the keyboard player never came back! And Steely played the track! And then they said "Wait, who is that around there?" when the keyboard player came through the door! (laughs) And from that session they didn't want the original keyboard player anymore because Steely had the vibes.
He brought so much to the recordings. He heard things in a different way and that's the uniqueness I found with Steely. Most musicians might play… I don't want to get too technical with the music but he would hear phrases in a different way. Unorthodox. Not the way the typical keyboard player will hear it. And that was the unique qualities I found with Steely. Totally different than you would imagine... some simple phrases but very effective. And as we would say "less is more". He was not the type of keyboard player that will solo and blow your mind away musically. But all the elements that make a groove a groove and something that anyone could relate to...
Because we're not making music for musicians. We're making music for the general public at large. If musicians like it, so be it but you have to speak the language that the world can understand. And sometimes you go too technical and it doesn't work. Sometimes we would make tracks and we were blasted for it. Like when we did Magic Moment at Jammy's for instance, there was a writer that used to write in the papers and he said we have totally destroyed a classic recording - This Magic Moment. And it so happened that the orchestra conductor for Disney heard the version and commented and said that's the best version he ever heard.
Because studying music, I want to get to a level where are you can now start communicating with the general populace. Because you're not making music expecting to get big sales from musicians. You have to be able to connect with the masses. So you know, being minimalistic is what we aim for. Although you go through whatever and get all the degrees in music and so on, you come right back to simplicity. And that is what we delivered. Deliberately - it's not that we didn't know better. Persons would have thought we were limited musically but it's just minimalism.
There are a lot of misconceptions about that era and what you did. I think people read the history of Sleng Teng and hear that it started with a demo and then as far as they're concerned, after 1985, someone just pressed a demo and then someone jumped on the rhythm. But there were real musicians putting a lot of thought into what came out.
Right. And what you find is those who study music and have all the accolades that would be respected by the highest level of musicians, they cannot make the simple beats. It doesn't sound the right way. It doesn't have the groove. It doesn't have the right feel. There are things that you cannot write out because it keeps changing (laughs). What we call Raggamuffin music for instance - sometimes it's the jumbling of swing percentages. You might have the bass player playing a straight groove and the drums playing a swing. When we did Boops for Super Cat that was 58% swing. There was a remake a few years ago and I called the producer and said "Hey I like the remake you did but you missed one element. You missed the swing. The swing is 58% and when you don't have the swing it doesn't have the right groove".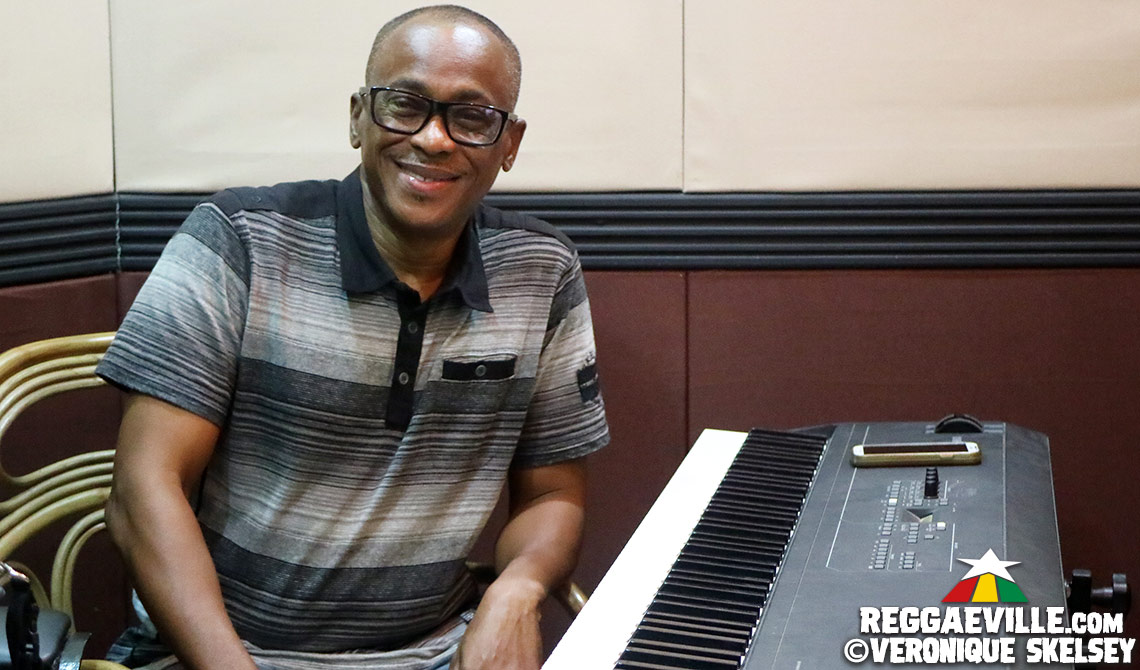 I guess with Pro Tools people can make musical notes land in a very exact way and miss some of the feel…
Right and they made the remake with Pro Tools. But I was using an Oberheim DX drum machine. You didn't have the increments of 1% swing it was pre-set like 50% which was no swing, 54, 58 and so on. 58 felt best to me and I worked with that. Now they have various things where you can choose if you want an MPC swing or different kinds of swings. Each machine has some unique element to the swing and the Oberheim DX was a very simple machine, the bit-rate was low but for some reason it was like a marriage made in heaven with the bass that Steely used. The Oberheim sounds complemented perfectly and it created a sound. I found that even percussive instruments there is a certain harmonic tone that is dominant, so my instruments I usually pitch to the key of the song. Although it's percussive. So the sound is like a package. And if you should make over those tracks and you just picked any way it doesn't have the same feel.
Just jumping back to the 70s again, you mentioned about how you joined In Crowd but didn't you also do some work at Studio One?
Yes. (laughs) I'm jumping all over the place. Through Bagga Walker and Pablove Black playing in 12 Tribes band because I was also asked to do work with them where the drummer left…
Malawi…
Albert Malawi. Yeah, he was the drummer there. And he invited me down to Studio One. Because they liked how I express my drums, real drums, not programmed now. And we decided to name the band the Studio One band, which went on tour with Freddie McGregor.
He was a drummer as well wasn't he?
Yeah, he used to play on a few tracks. At Studio One he used to plan a few tracks.
Overdubs.
And Steely actually played on a few tracks too. Drums but with his hands! (laughs) At Studio One they used to overdub the drums when Coxsone went multitrack. But he wanted total isolation, so you would do the kick drums, then the snare, the hi hat and so on, one by one. Perfect isolation. On Death In The Arena at Studio One, that one with the straight four, that is Steely playing the straight four. With his hand holding the mallet.
Amazing.
But they were interesting days. I was at Studio One for a number of years. Worked on the Bobby Babylon album, Truths and Rights, that era. The era of the Love Bump coming up in that time. I discovered after that, after working with the In Crowd where I actually had the first experience signing with a major when we signed to Island Records - and it was at a time when Jamaica was going through political turmoil, violence and so on and members of the band migrated which caused the break-up of the group.



I continued it with the Studio One band and toured with the Studio One band. Met up on tour with Dennis Brown, he needed a drummer when he had Love Has Found Its Way so I toured with Dennis Brown and Prince Lincoln and the Royal Rasses. Did Scandinavia, Europe with Prince Lincoln. (laughs) One thing happened on that though! And I think there was a little animosity because of that. I think I was in Finland at the time and a magazine came to interview Prince Lincoln and someone said "Clevie plays in Studio One band" and the interviewers left Prince Lincoln and all came to me. And I ended up getting the front cover and everything! (laughs) Oh man, I didn't blow my own trumpet - I'm not a trumpeter (laughs) but they didn't bother to interview him. And he wasn't so happy about that.
I can imagine. In In Crowd you did some singing as well.
Yes, I was the main vocal arranger as a matter of fact. I did singing on a few songs like Getting Cosy, Little Dread, Beg You A Dunny, I was the lead singer on that. And there was The Gamester. But I actually didn't like singing falsetto and Fil wanted me to sing falsetto. The Gamester was written by Tony Johnson, the keyboard player, and he put it in a different range and I welcomed that one, so I was able to express myself vocally. But backing up though, the very first song recorded by the Browne Bunch - We've Got A Good Thing Going, I was also the lead singer. Sugar Minott covered it.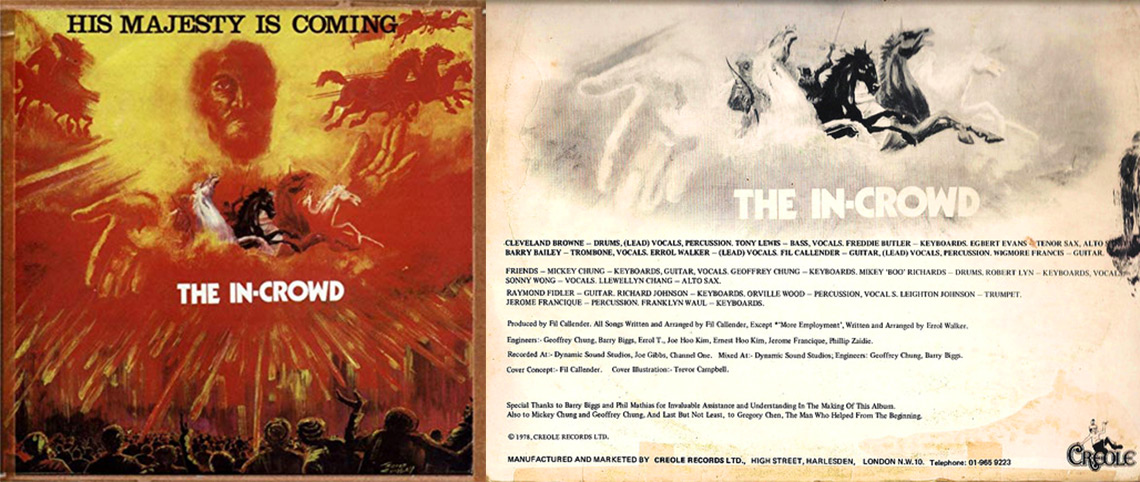 Didn't you do some work at Youth Promotion as well?
Yes. Steely and myself back in the day. Steely took me there. Because I grew up more middle class, I didn't know anywhere in the ghetto (laughs) so Steely introduced me to the ghetto and introduced me to Sugar Minott and so on. And as with the name Youth Promotion, he was into assisting youths to express themselves. And we weren't interested in money. We were just happy to hear a song we played on the radio. So I don't know what the motive was from producers in those days but we never really got money. (laughs) We were working when I had a free hour but for me there's still a lot of gain in that experience. It was good. You cannot pay for those experiences at Studio One, very meagre pay but as I said like many drummers today would have loved to have worked at Studio One and never had the opportunity. So I'm happy for that opportunity. And it's priceless.
Hearing Studio One on record you get accustomed to the crackle and the pops. The what do you call it - lime peel or lemon peel? Record surface where they recycled the vinyl. And when I went to Studio One and put on the earphones hearing the songs from the tape it was "Oh man like heaven come down!" And it's like you could feel being in the room. It's like you could visualise Jackie Mittoo over there and [Lloyd] Brevett there. Because up to today, if you go to Studio One now you'll see the old double bass in the corner, the piano that Jackie Mittoo used to play, the organ, the B3 organ. And for me that was really priceless. There's no money that could cover that experience.
It's a particularly interesting point given the complaints about recent Studio One represses!
(laughs) But the thing is, it became a sound synonymous with Studio One. Coxsone used to tell me that when he went to master they gave him a special needle. Because he was so competitive with the other producers (laughs) that they gave him a special needle. But it created a sound that became synonymous so that some persons hearing clean recordings direct from tape now and CD, don't like it as much as from the vinyl. Because where is the crackle and the pops and the white noise and all the other little artefacts? (laughs)
Is there any truth in a statement that I got from Flabba Holt that Steely disagreed with some of Style Scott's drumming and that's why he went off and left Radics to work with you?
(laughs) I didn't know about that but I respect it. I respected Style as one of the best for me. One of the best reggae drummers. Style was in my top five as one of my favourite reggae drummers. I don't know if I should list but… (laughs)
Yeah, great question, tell me your favourite five reggae drummers please…
For reggae, Carlton Barrett is my favourite. Then you have… it's really tough still… Mikey Boo, you have Sly…
Sly listed Mikey Boo very high as well…
Style, you have Santa, and there is a drummer called Largie, he moved. He played on a number of the Geoffrey Chung…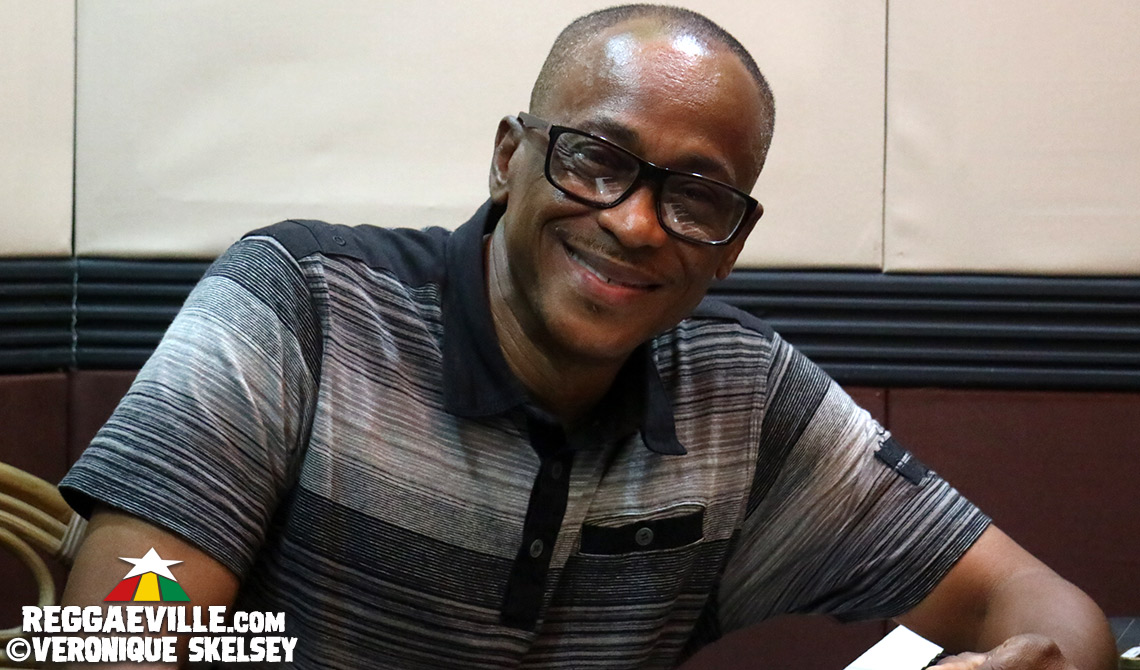 That's right he had a full-time job didn't he - that's why he couldn't continue?
Yeah, he moved to the States. But he was one of the best. Quite a few excellent drummers out there. Generally, you had drummers that were great. You have this guy they called Monkey Man [Wade Hampton]. Great, great drummer - but I'm talking now about reggae and the groove. Monkey Man was one of the best in Jamaica.
And you also have the Inner Circle drummer that lost his leg. He played for Inner Circle but he was in an accident and his leg got cut off - Calvin McKenzie. Calvin McKenzie was also my schoolmate. I went to a school where music was competitive – Excelsior. Wire Lindo went there, Stephen Stewart, Bubbler Franklyn Waul, the keyboard player, were in the class. Quite competitive and we used to have inter-school music competitions, band competitions, so that was an era where excellence in music was key. We never started programming yet in that part of the 70s.
But my move to programming had some amount of economic reason. Because I used to sit at Channel One, half an hour kicking the bass drum and the engineer would be tweaking and tweaking, the snare "bam bam". Now in the digital era we found that we could just plug in and in no time, you could record 10 rhythms. Whereas it took so much time out of the session time if you're watching the clock and the engineer is taking long to get the sound right.
So in those days when we did Boops and Winston Riley productions at Channel One, that was a new experience from the King Jammys early days with the little mixing board where the artist stood right behind the desk (laughs). We went in a studio now - which was one of my favourite sounding studios - Channel One where are used to hear the Sly Dunbar drum sounds. It blew me away and the drum machine came the closest. And I used to say "It seems like some of the samples and drum machines mimicked the sound recordings at Channel One". It was like the closeness of the sound.
Early Studio One, you could hear the room. I could identify certain studios by the acoustic element of the room. I regret that you lose that from the digital recordings when you plug direct - you don't any longer pick up the acoustic element of different rooms. And I really enjoyed that back in the days where you could go to Joe Gibbs studio and the drums had a specific sound and tone, not because of the kit but the room it was in. Also when I stepped into Channel One studio the weed was in the walls. The sweat everything. (laughs) So it was a vibe would you cannot capture going into another studio. Every studio had its own thing. I worked with Lee Scratch Perry as well. That was a totally crazy experience! Different thing.
I suppose I'm a product of all my experiences because I have experience from the craziest to the most intellectual producers like Geoffrey Chung and so on. And my interests in the other areas of music now, like with regards to intellectual property, were triggered when I used to hear Geoffrey and Mikey, not knowing what they were talking about. During a break we used to go for lunch down at Federal because Browne Bunch did some recording at Federal studio which is now Tuff Gong. And you'd hear them talking about the copyright and different terms that I never knew before - so I sought out that information.
When I went to England with the In Crowd I got a visit from someone I never saw again my entire life. I wondered if it was an angel. This guy came and he said all he had been following my career from when I did my first recording with Browne Bunch. He brought me books which addressed the American laws and the British laws. There were subtle differences. And he said he knew that I would be an industry leader one day. And he just left and I said "Industry leader?" I was very shy, you know? So how could I be an industry leader? When I can't even stand in front of a crowd? (laughs) If I wasn't behind the artist playing drums I would have fallen apart.
And I became the first chairman of the Recording Industry Association of Jamaica. And it dawned on me when that happened, when the industry voted me in, that this is what he was talking about. And I'm currently on the board of the Jamaican Music Society so he hit the nail on the head. And those books he brought me really steered me in the knowledge of copyright and those areas of the industry. It's not just about selling records and money made from sales. There's much more to it. Many royalty streams. Which I have now identified from that spark that was lit.