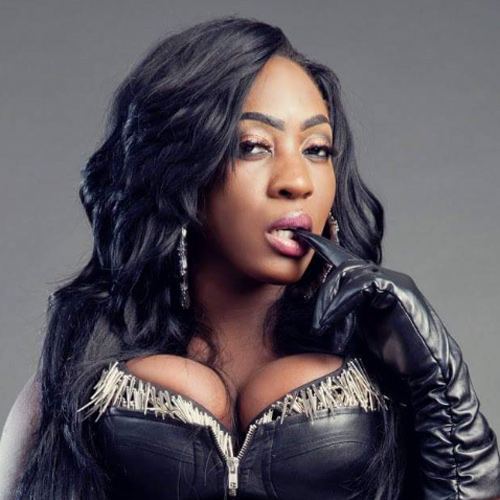 Spice, aka Queen of Dancehall, is an award-winning Dancehall and Reggae artist from Portmore, Jamaica.
A cast member of VH1's Love and Hip-Hop Atlanta (2017 to present), and winner of the MTV Award for Reality Royalty Award, Spice has also made a guest appearance on The Bachelor Presents: Listen to Your Heart (2020). Spice has released hit singles "Frenz," "So Mi Like It," and "Conjugal Visit" featuring Vybz Kartel. Throughout her illustrious career, she has had seven Top 10 singles and 10 music videos that have each streamed 2 million+.
Her latest release, "Go Down Deh" (April 2021) features international chart-topping recording artists Shaggy and Sean Paul. The single will be followed this summer by her 1st album in 10 years entitled Ten and includes production from Supa Dups (Bruno Mars, Drake, Eminem), Stephen McGregor (Sean Paul, Burna Boy, Drake), and was executive produced by Shaggy.
Spice's reign at the top of the reggae/dancehall music kingdom is acknowledged by Billboard, Apple Music and Spotify who have placed her at the top of their charts for her genre. Her loyal fan base has collectively streamed her music more than 433 million times on YouTube and more than 65 million times on Spotify making her one of the most streamed female artists in her genre.
In 2018, Spice released the single "Black Hypocrisy" which debuted at #1 on the iTunes Reggae charts in the UK and the U.S. It was also number 1 on Google Play and #3 on Amazon.
In support of the single, Spice created and executed a mastermind media campaign, becoming the hot topic of mainstream media. Challenging the way in which people of darker complexions are treated, Spice covered her skin in makeup to appear bleached. This bold move forced the world to address colorism and the discrimination that plagues the black community. Explaining her choice of tactic, Spice said "I knew I had to use my music to initiate change; I needed to get the worlds undivided attention so I could get my message across."
The track was included on her Mixtape 'Captured,' and resulted in Spice being the first Dancehall artist to simultaneously earn the #1 position for both a single and Mixtape on the iTunes Reggae charts. Of this feat, Spice is quoted as saying "I am so excited! I feel good to be sitting up there with Bob Marley at number 1 on the iTunes Reggae charts."
'Captured' is a catalog of potent songs, catchy hooks, solid lyrics and brilliant production. The 19-track project boasts creativity from world-renowned producers including her own Spice Official Ent. Spice's versatility ranges from Rap to Reggaetone. She also recorded a ballad for the project.
Dubbed the "fashion forward Queen of Dancehall" by VOGUE, Spice - a successful entrepreneur - has established a name for herself in both beauty and fashion with a make-up line, Faces and Laces and clothing collection, Graci Noir.
The hard-working mother of two has received the YVA Award for Female Artist of the Year 7 consecutive times, and the IRWAMA Award for Female DJ of the Year; Spice has been nominated for the UK's coveted MOBO Award and has amassed a loyal audience with 3.4 million followers on Instagram, and 1.3 million YouTube subscribers.
Spice has recorded music with Vybz Kartel – their song "Romping Shop debuted at #96 on the Billboard charts, and she has collaborated with Missy Elliot, Kid Ink, Jeremiah, Busta Rhymes, I-Octane, Lady Leeshur, Sean Kingston, A$AP Ferg, Mya, Charly Blacks, Neyo, Shaggy, Sean Paul, Stylo G, and more.