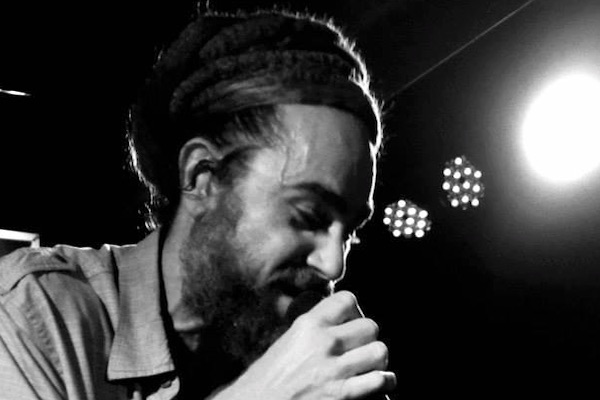 Described by Rocky Allan Bailey (reggae pioneer and event MC) as "The #1 Reggae artist in California" -Reggae singer/songwriter Soulmedic hails from Northern California and the Big Island of Hawaii forwarding potent reggae and dancehall music. Soulmedic delivers vocal versatility and songs of inspiration rooted firm in truth and rights. Known for energetic stage shows, uplifting the massive with the message of love and unity, Soulmedic continues to progress musical limits with original style while retaining a "classic" dancehall reggae sound inspiring positive living and social change. In recent years Soulmedic has released 4 albums, 1 demo, hosted 2 mix cds and has four featured singles on compilations. 
Soulmedic is part of a crew of talented, and succesfully established artists known as The Lion Camp including Ishi Dube, Jah Sun, Rocker T, Winstrong, Jahworks and Stevie Culture. The Lion Camp have established themselves as a leading force in West Coast reggae music. Expect to see quality compilations, tours and future projects from this solid team of musical talent. 
Soulmedic's current album- "Now You Know" is 21 brand tracks with production overseen by Dj Kung Fu and credits to the likes of The Far East Connection ("Like a G6"), RZA, Ishi Dube and more. "Now You Know" is avail. exclusively at SOULMEDICMUSIC.COM with singles available onitunes.com.
"Soul Medication",- Soulmedic's prior album charted high on the CMJ radio charts in Summer 2008. Production and mixing was overseen on "Soul Medication" by Latin Grammy nominee, Big Chris of Moodswing Records. Thunderous dancehall tracks to modern roots classics, "Soul Medication's" quality production is credited to the 13 producers of the 20 tracks including Big Chris of Moodswing Records, Dj Flash (producer for Ruthless Records, Dr Dre and Ice T), Itation Records, Higher Bound productions, Batch, Andrew "Bassie" Campbell and more. Soul Medication is a journey through musical style and life experience. Featured artists on "Soul Medication include Studio One great, General Smiley, Jahworks the Revolutionary, Ishence, Soulifted, and Ras Attitude. Soul Medication is available at cdbaby.com/soulmedic3 and select retailers worldwide.