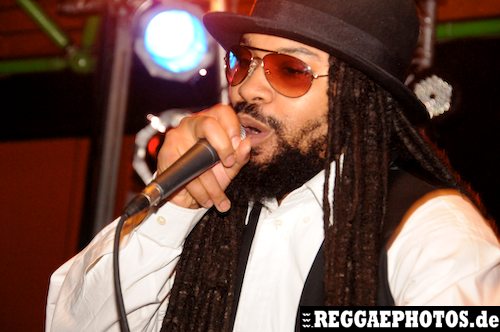 Smiley was born on the beautiful island of Aruba as Tavis Nedd in 1980. He has been making music since he was seventeen years old. He moved to The Netherlands in 2000, where he started touring with the popular Dutch reggaeband band Out of Many for three years.
After that Smiley formed his own band and as from 2004 Smiley performed at several Dutch festivals and venues in Holland such as UITmarkt, Reggae on the Beach, Pleasure Easter Party and Gospelfestival. Smiley has started a more international career since 2007 by performing in Germany for example the Popkomm Music Conference in Berlin, Club Yaam (Berlin) and Club Bahia (Aruba).

His first single "Tomorrow" had quite a lot of airplay on various radiostations in Holland, Aruba and Belgium and the musicvideo of this song reached a number three position in the reggaechart of Dutch musictelevision The Box in the first two weeks. From then on Smiley's music has been played on radiostations in Aruba, Surinam, Germany, Belgium and some local radiostations in the United States.

A collaboration between Smiley and Surinam band Ondrofeni resulted in a unique song called Wailing Home; a combination of reggae and the Surinam music-style Kawina. On September 2nd 2008 this song was released on a compilation-album called "I believe in Amsterdam". Recently Smiley travelled to Jamaica to work with great producers and musicians such as Barry 'o Hare and Altafaan Records.

As a result he recorded a new song with Junior Kelly The video of "Dem a Wonder" has been released on YouTube on November 10th 2008 and is set to be a hitsong. It's being aired by Reggae Entertainment Television and Tempo TV and is being played on the biggest reggae radiostation in the world Irie FM. 
The tune Distance was released on the Tek a Train riddem selection by Rootdown Records on November 20th 2009, the video of this song was released a month later.