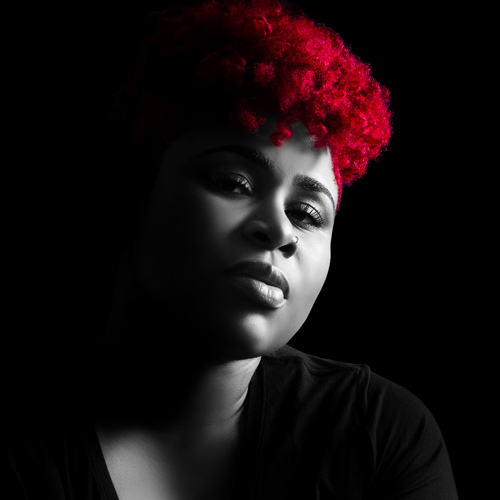 Reggae Singer and Songwriter Sherieta is steadily building her reputation in the Jamaican music industry. While still a student at the Edna Manley College, international audiences were introduced to Sherieta's soothing vocals when she got the opportunity to tour extensively with internationally acclaimed reggae crooner Tarrus Riley as background vocalist. In addition to her duties as background vocalist, she also had the opportunity to work as his opening act which allowed her exposure to audiences in Europe, North America and the Caribbean.

Since then Sherieta has continued to make her name as both a singer and songwriter. A talented songwriter, she has penned or co-written lyrics for well-known acts such as Etana (Warrior Love), Luciano (No Evil) and Jah Cure (Freedom) and the hit song, 'You'll never find'.

As a singer, she has accomplished even more. In 2007, Sherieta made the top 20 list on the BBC's international talent competition, 'The Next Big Thing' with her original song, 'I wish'.

In addition to Tarrus Riley, Sherieta has also worked with a long list of top reggae artistes including Marcia Griffiths, Diana King, Beenie Man and Mr. Vegas.

Against the background of this overwhelming success, Sherieta has emerged from a supporting role to establish herself as a powerful singer. With a self-defined style she has termed 'soul-jaying', her every intention is to make memorable, enjoyable music. "I've often been described as a soulful singer and I often combine this with a soft-core version of deejaying, hence soul-jay". She couples this style with everyday experiences and realities, creating songs that are loved by her ever increasing fan base.

Sherieta has established successful relationships with top class producers Dean Fraser, Shane Brown, and Donovan Germain which has so far led to the release of several singles; 'Lies', 'Reggae is Life', 'Come Find me' and 'How It So Easy'.

A positive individual with a strong belief that good music can change the world, Sherieta's ultimate desire is to produce a catalogue of excellent music inspired by the experiences of those around her.