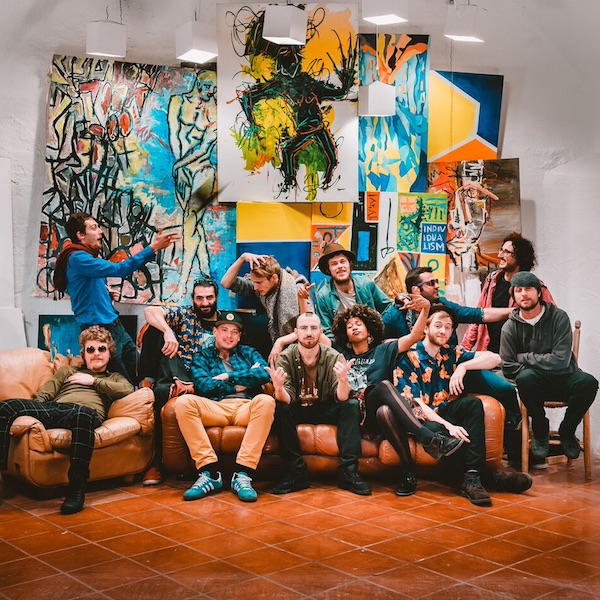 Shanti Powa Orchestra is a 12-piece band from northern Italy founded in 2010. With 9 Instruments & 2 main vocalists.
They produce a very powerful Crossover of Reggae, Rap, Ska, Dancehall, Funk & Rock. Because of the different cultural backgrounds of the band members, the lyrics are written in English, Italian, French and German.
On stage the 12 musicians are full of energy; and that combined with their innova- tive music creates a very unique atmosphere involving the whole crowd. In their career Shanti Powa Orchestra have already played hundreds of shows all over Europe (Rototom Sunsplash (ES), Overjam (SL), Reeds (CH)...) sharing the stage with artists such as Max Romeo, The Gladiators, Israel Vibrations, Dub Fx, Julian Marley, Mellow Mood, Luciano, Shaggy, Inner Circle & many more.
In 2014 the band released their first album "The Orchestra", followed up by "Peaceful Warriors" in 2016. Both albums have been produced by Shanti Powa and released through their own independent label "Shanti Powa Records"