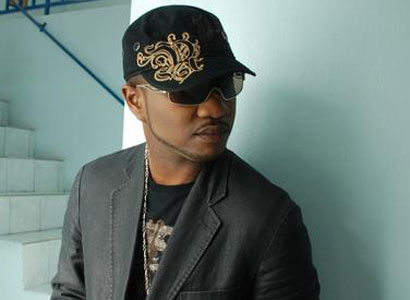 As one-third of the hitmaking production squad Daseca (Sean Paul's "We Be Burnin," Mavado's "Real McKoy", Tony Matterhorn's "Dutty Whine"), Serani has quietly defined the sound of dancehall music over the last several years. Now, the triple-threat singer/producer/musician—think Pharrell with a Jamaican accent— is poised to become the next artist to represent Jamaica to the world, with a style that's as in tune with R&B and pop as it is reggae.
"My mission is to really get the world looking at Jamaica and dancehall reggae music again," Serani says. "My thing is to sing Jamaican music, mix it with pop, and for people to understand what I'm saying. I want you to be able to sing my songs line by line."
Born Craig Marsh in Kingston, Serani began his musical journey when his mother gave him a melodica, the "blow organ" popularized by reggae legend Augustus Pablo. "I've been a musician since birth basically," Serani says. "Growing up, I saw the guitar and piano on TV and asked my mama what's that. I've just been drawn to it ever since." As a teenager Serani formed Daseca with grade school friends David and Craig Harrisingh, and he soon began touring as a keyboard player for dancehall artists Wayne Marshall and Bounty Killer. After taking up-and-coming deejay Mavado under their wing, Serani and Daseca turned him into Jamaica's biggest artist almost over night in 2005 while solidifying their own rep as the island's top producers.
Serani decided to take his first stab at singing while producing tracks for Mavado adding a falsetto hook to the heartfelt 2006 single "Dying." When the song became a hit, Serani took it as a cue to start making his own tracks and, in 2007, his debut single, "Doh," shot to the top of the Jamaican charts and broke him onto U.S. radio stations such as New York's Hot 97. Now firmly established as an artist in his own right, he has followed with a string of successful singles including "She Loves Me," "Study People" and "No Games," his biggest hit to date. The track, which meshes the pulsing throb of dancehall with an emotive R&B hook, has landed him on radio stations across the U.S. as well as the Billboard Hot R&B/Hip-Hop chart.
"I always knew I would be better off singing for the girls," Serani says of his decision to steer clear of dancehall's gully side and focus on the universal themes of love, sex and relationships. "I never lived no kind of gangster life. Everything I sing is me being me."
With his debut album set for a spring release, Serani is looking beyond the Jamaican market and straight at the world. "I'm a Jamaican artist but I just make music, period," he says. "I always try to keep that dancehall influence but I don't need a dancehall beat for my music to be Jamaican and pop at the same time. All I need is my voice. I open my throat and you hear Jamaica shining."