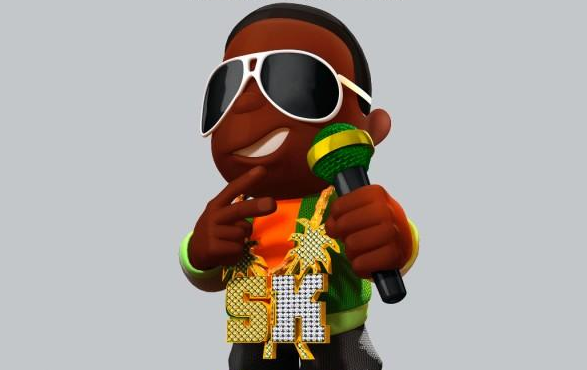 It's summer 2007 and there is a song blaring from every radio station, car and cell phone within earshot…"You're way too beautiful, girl…" starts the song. What song is that? Who is that artist? The world would soon come to find out. It was the teenage Sean Kingston and his irresistible, unavoidable tropical tale of love, "Beautiful Girls."
Much has happened since the now 18-year-old emerged last July. In a nutshell, "Beautiful Girls" made history as one of the fastest ascents up the charts ever. Following that, the singer/rapper scored two more top ten hits including "Me Love" and "Take You There." He has sold more than three million digital singles, more than three million ringtones and has toured with artists like Gwen Stefani, Chris Brown and Kelly Clarkson.
His self-titled debut Sean Kingston was certified Gold by the RIAA in March, 2008. Sean was also featured on Natasha Bedingfield's recent hit "Love Like This;" in fact, his own "Take You There" and "Love Like This" climbed the radio and iTunes charts together giving him back-to-back hits in January. His pop star status and universal appeal was noted by the Kidz Bop franchise as well as both "Me Love" and "Beautiful Girls" appear on the, best-selling Kidz Bop, Vol. 13 released in February '08.
Also, in February 2008 Sean's fourth U.S. single "There's Nothin'" featuring Juelz Santana and The DEY premiered on iTunes. Summer 2008 will see the release Sean's most poignant and personal song – a heartfelt ode to his mother entitled "Dry Your Eyes."
While the massive hits and certified GOLD album tell one tale about Sean Kingston, the story of his rise to fame is straight of out an after school special. It all began when Sean went looking for a way out of his troubled home life in Florida – which included the hardship of watching his mother and his sister be sent to prison when he was only 15-years-old. By borrowing a friend's computer, Sean joined the social network MySpace, as a forum to find ears for his music. Coming upon the page for hit making producer J.R. Rotem, the teen emailed the producer every day determined to get a response. Finally he did get that response. J.R. almost had no choice stating, "Sean would hit me up at least three times a day!"
Rotem ended up inviting Sean for a meeting in Los Angeles; coincidentally the young performer was already in the process of moving to California to live with his brother. Shortly after their initial meeting, Rotem had his flagship artist for, Beluga Heights who partnered with Epic Records for the release of Sean Kingston. For Sean, it was a prophecy beginning to be fulfilled. "He had a real distinct sound," Rotem remembers. "'I've worked with some of the best and I don't see why Sean can't grow to be one of them. His potential is limitless."
With JR at the helm as Executive Producer, the duo began working on "Beautiful Girls." Sean recalls, "I heard the track 'Stand By Me,' one night in the studio while listening to the radio and asked J.R. if anyone had ever used that sample. He made the beat immediately and I wrote down the lyrics within an hour – it happened very quickly. I loved the way it turned out and I think my sound is a lot different than what else is out there. It all just worked and we knew we had something special with the track. I'm also singing about something people can relate to – I'm singing about being in love with someone who you think is your world but they don't see it that way and you have to end the relationship."
With a musical bloodline that includes Jamaican legendary producer Jack Ruby as his grandfather, it's no wonder Sean was able to introduce a new genre where rap, reggae, pop, doo-wop and remarkable songwriting all combine into something totally refreshing. But there was something different about this hip hop artist. At a time when rap lyrics sparked the biggest debate in years, Sean found himself in the center of the controversy - but not where you might think. The teen prefers to show his creativity without using profanity.
"With this album I thought it was important to not use curse words or negative language that might offend people. I write my own songs so it's like if I can write a great track without using those words, then that's the style for me." Sean continues, "As an artist, my whole goal is to make powerful and classic album. I want everyone to feel my music and understand my heritage and that's what this album will do." The music is all about the authentic Sean Kingston vibe.
On the song "Dry Your Eyes," Sean revisits the pain of watching his mother and sister be sent to prison when he was just a teen. He sings to his mother and tells her not to be saddened that she's away from the family and to know that they're always there for her.
"When my mother and sister went away, it took a lot out of me. My sister went away for four months and my mom was away from over a year. When she went away, I thought to myself, 'this is too much.' I was only 15. I missed her like crazy, but I pulled through and used it as my motivation. 'Dry Your Eyes' is a defining song on the album for me because it touches on something that's very personal to me and the dope melody that's on there makes me feel even closer to it."