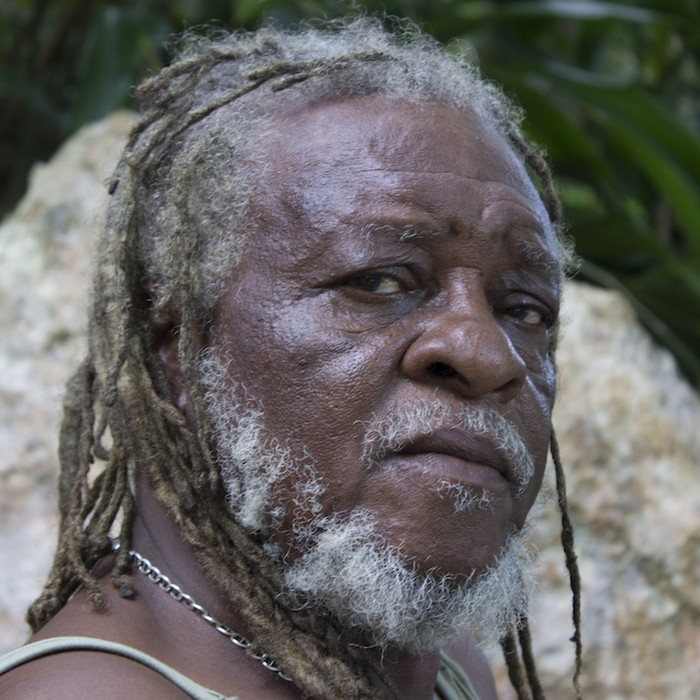 Ronnie Davis started his singing career by entering local talent contests in the early 1960s. He formed a group called The Westmorlites, but his big break came in 1968 when he was asked to join The Tennors by the group's director Clive Murphy, to replace the recently deceased Maurice Johnson. Davis recorded a string of singles with the group during the late 1960s and early 1970s, but always yearned for a solo career. He had first chart-topping tune, "Won't You Come Home", for producer Lloyd Campbell in 1975.
Davis also recorded with Bunny Lee who produced his 1977 solo album Hard Times. Davis also worked with other producers such as Phil Pratt, Lloydie Slim, and Lee "Scratch" Perry, and enjoyed several hits during the mid-1970s, such as "Jah Jah Jehovah", "Forget Me Now", "On and On", "Babylon Falling", "Fancy Make Up", and one of his best-known solo tracks, "It's Raining". Davis also cut a few singles under the pseudonym Romey Pickett. "In A Dis Yah Time" - a single featuring the "Won't You Come Home" rhythm with vocals by Keith Porter and Davis, was initially credited to Keith and Ronnie, but recognizing the popularity of vocal trios, with the addition of a third vocalist, Lloyd Ricketts, the song was re-released, credited to The Itals, and proved to be one of the year's best-selling singles in Jamaica.
Davis enjoyed major success as a member of The Itals, recording and touring the globe. Their 1987 release Rasta Philosophy was nominated for a GRAMMY Award as Best Reggae Album. While a member of The Itals, Davis pursued a parallel solo career, his next album being a split release with Gregory Isaacs titled Gregory Isaacs Meets Ronnie Davis, for producer Ossie Hibbert (1979), with further releases following, including 1985's The Incredible Ronnie Davis Sings For You And I. Davis left The Itals in 1995, to again pursue a solo career, forming the vocal group, Ronnie Davis & Idren, featuring harmony singers Roy Smith (an old school friend), Robert Doctor and fellow former-Ital Lloyd Ricketts.
The group performed around the United States, and in 1997 released their first album, Come Straight, to much critical acclaim. Davis toured with The Pocket Band of Washington, DC in 2007 and 2008. In 2009 Davis again joined forces with Keith Porter and David Isaacs to tour as The Itals.
Davis and Keith Porter continued to tour as The Itals after the passing of David Isaacs in 2009 and Lloyd Ricketts in 2011. Then in March 2012, after a near 35 year hiatus, The Tennors reunited with George Murphy aka "Clive Tennors", Ronnie Davis and a new member Henry Buckley, Jr. aka Sadiki.
The Tennors now tour without Sadiki and Davis. Davis will again launch out on his own in 2016 with "IYAHCOUSTIC" - his first full-length release of new recordings in over 20 years. The new album is scheduled for release in mid-August. Plans for a European tour in support of "IYAHCOUSTIC" are also forthcoming.