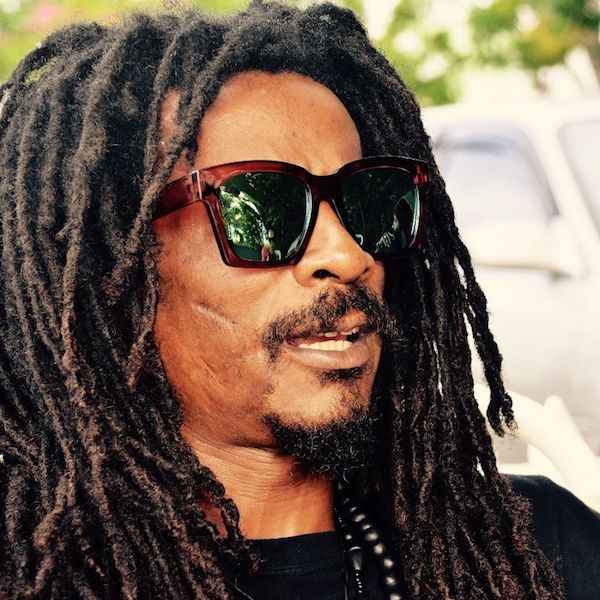 Rashorne Foster aka Rassi Hardknocks was born in Kingston, Jamaica. Born and raised within the rasta organization of The Twelve Tribes Of Israel, his way threw life was determined from his early days until now.
Rassi remembers watching his mother Marva Gillespie as one of his strongest musical impressions within his childhood. Growing up in the streets of Kingston, with the daily experience of pain and suffering caused threw the system, Rassi Hardknocks wants to spread of respect for life and Jah creation with his music. He defines himself as a "human rights activist" and a "defender of mother earth" By the age of 23, he got his first big stage performance together with his mother, his sister Tashai and brother Ade Culture on a Twelve Tribes Of Israel event. His musical career started even before that in the year 1998, When he was introduced to Jah B, the owner and founding member of Jah Love Muzik and officially started to work on the sound system. He has been traveling throughout Jamaica alongside Culture Dan, his biggest teacher and mentor within Jah Love Muzk.
Fisrt carrying boxes and wiring the sound. He went on to open shows, and with his performance in 1999 where he was part of a big dance in Montego Bay, an event which marked the return of Brigadier Jerry's return to Jamaica highly celebrated. Rassi performed with Brigadier, Josey Wales, Charlie Chaplin and Culture Dan in front of 10,000 people. It was 2008 and the 40th Anniversary of the Twelve Tribes Of Israel organization where Rassi met Seenjah, prolific selector and owner of Natty Vibes Sound based in Germany. The head cornerstone for future collaborations in Germany was set. In 2011 he released "Rich Is Getting Richer" and "Greater Good", which was recorded by his close friend Micah Shemaiah. In october 2012, Rassi Hardknocks did achieve one of his personal highlights when he did perform in front of the Ethiopian Crown prince Zere Yacob Asfa Wossen, Haile Selassie I in Addis Abeba, Ethiopia.
In 2013, Natty Vibes Sound from Germany produced the Rassi Hardknocks artist-mix "Eternal Life, The Mixtape" which got airplay in Jamaica and all over the world. The combination with the up and coming artist Kabaka Pyramid "If Them Nu Repent", recorded at Bebble Rock Studio is just one amongst many great ones on the "Eternal Life" Mixtape. Nowadays you can find Rassi Hardknocks as resident MC in Gabre Selassie's "Kingston Dub Club", on EDB's "Vinyl Thursdays" sessions, where he team up with his bredren and sisdren from outa King Harar Sound as well as on Supanova's "Dub School" and Yaadcore's "Dubwise Jamaica". Rassi Hardknocks released his long awaited debut album "GREAT SONGS" on "Natty Vibes Sound / WeGeneration Music" in october 2015.
The hit tune "AFRICA AWAITS" will be released on Vinyl in 2016, as well as the 2015-ganja-anthem "LEGAL" feat. Micah Shemaiah which was more than one time highly recommended by David Rodigan in his BBC 1Xtra radio show. Keep your eyes open for more Rassi Hardknocks tunes in 2015 and further. Nuff things are in the making! ONENESS