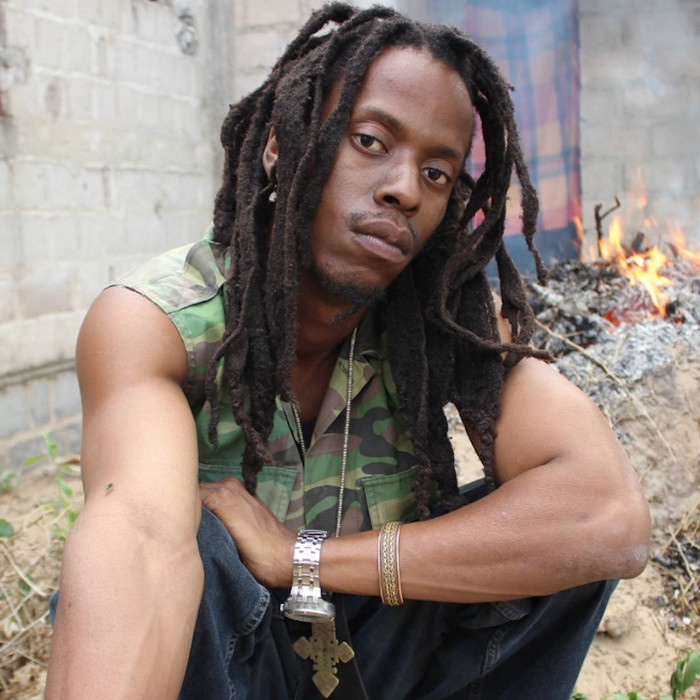 Mozambique is a country in southeast Africa bordered by the Indian Ocean, Tanzania, Malawi, Zambia, Zimbabwe, Swaziland and South Africa.
Mozambique was colonized by the Portuguese in 1505 and gained freedom in 1975. Shortly after independence, the country entered a civil war from 1977-1992. Mozambique is still poor and underdeveloped, yet bursting with rich and natural resources.
Ras Haitrm brings forth the high level musical talent that often comes from extreme circumstances. In 1980, Ras Haitrm was born in the midst of a civil war as Rui Paulo Matevele. He recalls memories of his family hiding in the bush to evade attacks. The African music surrounding him was about war. Ras Hatrm also remembers his aunts and uncles listening to the songs of Bob Marley and Peter Tosh. Later, when the country established a level of peace, Ras Haitrm was introduced to ganja and Rastafari livity. He transitioned from Christianity and Bible reading to 'siting up' Rastafari that aligned more perfectly with his personal values.
From an early age, he realized music would play a predominant role in his life. As a young man, Ras Haitrm received his first hand made 'tin guitar' from his older friend Augusto. Ras Haitrm plays bass drums, percussion and many traditional African instruments. His name Ras Haitrm comes from Ethiopia, anointed by a Rasta friend, and embodies the meaning 'Man of God.'
Ras Haitrm's first music assignment came in 1998 with the creation of the band "Roots." Four years later, in Germany, he recorded his first album "Life is Dangerous" with the band Braintoasters. After returning to Maputo, he was arrested for ganja and given a 7 month jail sentence strengthening his resolve to fight oppression. He then formed the band Ras Haitrm & Word Sound and Power blending the hypnotic sounds of roots and dancehall with potent lyrics.
By late 2007, the album "BStrong" was released. In 2010, Ras Haitrm released another album "Tough Road" and shoot his first music video, "Not for Long" which rose to number one on Mozambique TV and several other African stations. Since 2011 Ras Haitrm linked the rasta community in Brazil. His trips and colaborations resulted in the production of the albums "Vibz inna Braza" (2012), "Zion Bridge" (2012) and "Serious Times" (2014).
The following year saw the release of "African Roots Man," with concerts in Germany, Portugal and South Africa. In April 2016, Ras Haitrm visited Jamaica and formed a fruitful creative relationship with Melbourne George Miller of the legendary Firehouse Crew, resulting in the soon to be released album "Go And Tell The World".
The first single from this album "It's Not For Long" features a guest appearance by Jahbar I, the son of producer George Miller. Ras Haitrm is considered one of the most outspoken and inspiring reggae musicians in Africa.
He has shared the stage with Grammy winner Sean Paul in Mozambique, and Capleton in South Africa. He is a regular performer at large African centered festivals in Brazil, South Africa, Swaziland, Mozambique and Zambia. His stage presence is a combination of rhythm and energy complimented by unyielding spirituality.