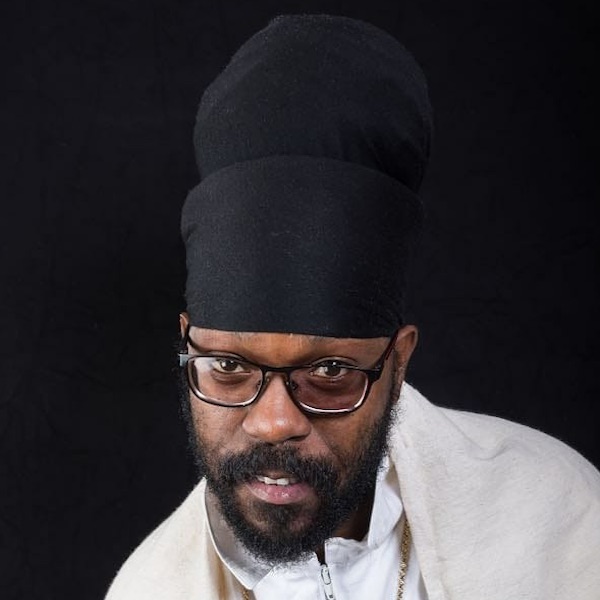 Ras Charmer has worked his way from humble beginnings in his hometown of Kingston, Jamaica, to become an internationally in-demand success story.
His vocal style is eclectic yet unique setting him apart from the many sound a likes on the Reggae scene. As a dedicated follower of the Bobo Ashanti Mansion of Rastafari his lyrics attest to faith, love and struggle. He is pure in heart, word and action and audiences love him for it. His debut album was produced by legends Sly & Robbie and many songs from this recording are still rinsed regularly on Jamaican radio. Hit song 'Mama' blazed a trail for Ras Charmer with a successful video, radio airplay and culminating in the track being featured on the soundtrack of the 'Rude Boys' film.
Soon after Ras Charmer was invited over for a month long tour of Switzerland. His impact out there was so great that he was invited back for a longer tour and then to move there permanently in order to seize on the wealth of opportunities generated from his captivating performances.
As well as performing all over Europe Ras Charmer has been called to South Africa, Surinam, Trinidad & Tobago and of course is always welcome back home in Jamaica.
As the buzz has built around Ras Charmer he has also joined top talents on the stage in a veritable who's who of modern Reggae. Ras Charmer has performed alongside Capleton, Lutan Fyah, Junior Kelly, Luciano and Gentleman. In the studio he has recorded with Delly Ranx, Cali P and New Kingston. Ras Charmer's career highlights include performing at Sting (one of Jamaica's greatest one night reggae shows), numerous appearances at Rototom Sunsplash (The European Reggae Festival), a nomination as 'Best Comeback Artist' at the Jamaican EME awards and featuring on European Reggae powerhouse, Mungo's Hi Fi, debut album.
Added to his recorded works with some of the best Reggae production houses in Europe, Ras Charmer has recently released the album 'Feeling Great' in collaboration with Peckings Records and has currently released singles like 'Keep I Calm', 'Can't Let It Go' and 'Love is All We Have'.
All three tracks will also appear on the upcoming album 'Hard Knocks' produced on the Peckings Label, which marks another notch in their great history. 'You're A Part Of My Soul' was released on the Flava Mcgregor Label, concurrently with Vinylgems UK based label who released 'Its Only Love' in late 2016. There's no stopping Ras Charmer, he again, has been blazing up the airways with his new single 'Real Bredda Bredda' out there on the Buzwakk Record Label.
Ras Charmer's latest project has been to premier his new video from the album titled track 'Feeling Great' directed by IceyJay Film Factory in Jamaica. Both the track and video 'Feeling Great' have made the count down to the No.1 spot for 4 weeks consecutively on Hype TV Jamaica and Stylz FM Jamaica. This Bobo Ashanti, Ras Charmer is blessed with great talent and he utilises it to the fullest. His story tells you so. If you get the chance to see this trailblazer don't let it pass you by.