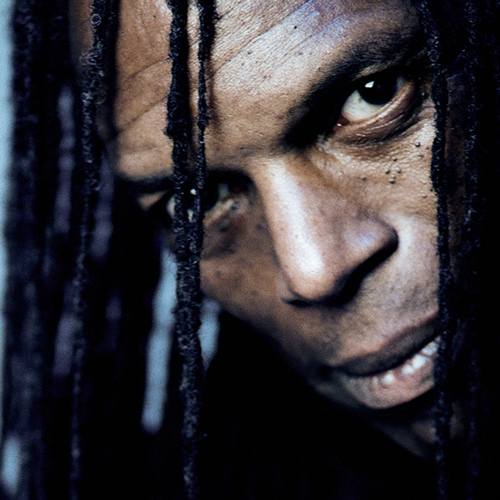 Hot on the heels of their acclaimed 2016 album BOUNCE, The Beat featuring Ranking Roger release brand new album PUBLIC CONFIDENTIAL on Jan 25th 2019 on DMF Records.
Expected to delight 2-Tone fans, who endured a 30-year gap before BOUNCE between albums, PUBLIC CONFIDENTAL continues to showcase the band at their joyful skanking best with 10 brand new songs.
Produced by Mick Lister and Ranking Roger, PUBLIC CONFIDENTIAL will be available digitally and on CD, Black Vinyl, Black & White Vinyl and Blue Vinyl with signed copies available to pre-order now from The Beat's online store.
Roger is also finishing his autobiography "I Just Can't Stop It" (co-written with Daniel Rachel) which is being prepared for publication by Omnibus Press in June 2019. The band is very much as before but this time even more of a family affair with Roger's daughter Saffren providing vocals as well as Beat stalwart and crowd pleaser Ranking Junior on toasting duties. Completing the line-up are Fuzz Townshend (drums), Chiko Hamilton (Sax), Andy Pearson (Bass), Andy Perriss (Gtr) and Bobby Bird (Gtr).
The first track to be released from PUBLIC CONFIDENTIAL is MANIAC - a catchy, bass-led reggae ska tune pointing the finger at the mess of current politics, and which features the brilliant Chiko Hamilton on saxophone. Ranking Roger is an original member of The Beat who formed in Birmingham in 1978.
Their numerous hits include Mirror in the Bathroom, Tears of A Clown, Ranking Full Stop and Hands off She's Mine. 2-Tone was a crucial multi-racial, multi-cultural explosion borne out of Coventry and the Midlands that remade British pop from 1979 onwards. The main bands who pioneered the movement were The Selecter, The Beat, The Specials and Madness. 2019 sees the 40th anniversary of 2-Tone.