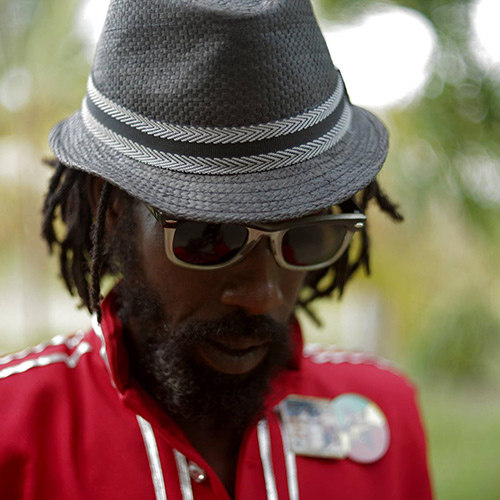 Promises No Promises for short "P.N.P" – is an upcoming reggae sensation that has been making his mark on the international music scene with releases that have been getting massive rotation on radio across the caribbean as well as penetrating the minds and hearts of fans in Europe, America South America, and more recently Asia and Africa.

The artists real name, Kobla Mentor is a Guyanese born multi-talented artist/actor/producer that has made his home in Antigua / Barbuda and is now working under the management of Ajang Productions (Jamaica) an international music agency that is working along in the marketing and direction of "Promises" music.

Some recent releases from "Promises No Promises" includes – Draw We Out ( Presented by Walshy Fire), A Just Herbs Officer, Life Is No Bed of Roses, We're Gonna Make It, all by Ziggy Blacks Productions. Love Me Say (Irie Vibrations Records), Choose Life (Di Kemys Records), Sensimilla (Riddim Addict Records) Chatty Mouth (Culture Rock Records and latest album In Real Life (Rewind Guranteed Records).

The artist is presently the most recognized Reggae artist in recent years coming out of Antigua, making the top 25 charts on various reggae platforms internationally with the most recent being #14 on the Reggae Revival Charts - ReggaeRecords.com (Japan), Album of the month January 2017 on Reggae-vibes.com (Netherlands). Working with Caribbean and European based producers like Chozen Sounds and DragonzDen Production (Antigua), ZiggyBlacks Productions ( Italy ), Mac Les Music Factory (Belgium), Irie Virbations Records (Austria) Di Kemys Records (Jamaica) Riddim Addict Records (UK) Culture Rock Records (Germany) and Rewind Guranteed (Greece) to mention a few.

Promise NO Promises promises to work tirelessly on bringing nothing but good music to his fans. The artist is getting ready for the release of his new 2017 singles and videos as early as March, while he continues to promote his music and connecting with different markets - flexing his versatility in various parts of the entertainment.