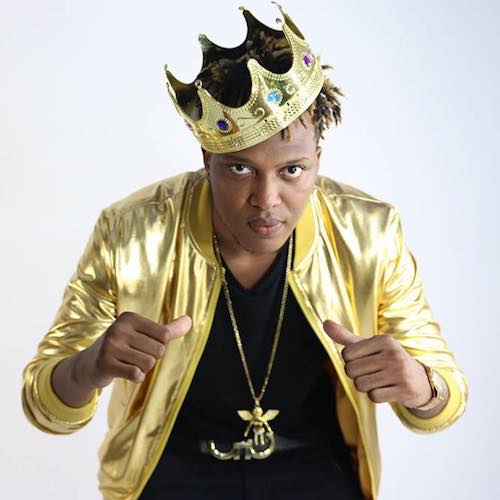 Richard Dwayne Gordon, stage name "Prohgres" ,was born on November 8,1993. "I sing music for the ladies, the tugs and people who just find refuge in the craft because a music I find refuge in from all the twist and turns life throw my way".
Growing up in Queenhythe, a little district located in Discovery Bay St. Ann Jamaica, Richard Gordon attended Discovery Bay All-Age School. His older brother had a small sound system at his home that he would always play and would often summon Richard to sing on the microphone and he was always ready and enthused to do just that. At the age of eleven, the common law relationship between his parents had came to a drastic end and it forever changed him.
Prohgres fell into a state of depression. Struggling to deal with the split between his parents, music became his refuge so he started putting pen to paper. The separation of his parents led him to spend most of his teenage years in Brown's Town where his father resided. During that period he attended Ocho Rios High School. By the time he turned seventeen he moved back to Queenhythe to live with his mother. After high school he went to Cornwall Automotive CATI Mechanic where he acquired the knowledge of being a car mechanic. He began getting restless with studying mechanics and his creative juice was overflowing. It was at the age of Fifteen he recorded his first song,
It was an immediate hit in his neighborhood. Though he started out with a different artiste name the name "Prohgres" was eventually given to him by friends due to the fact that from the beginning to the point where he was in his musical journey, he has been constantly and persistently making progress and from then and now, he took the name and made it his own. In his musical journey he has been faced with tough times, just like any other musician.
There are times where it was hard to get airplay and find good producers. That still does not get him down, just like his music; he stays motivated, uplifted and inspired to continue on his musical career. Despite the little or no encouragement he gets from his father and skeptics, he is determined to prove all the naysayers wrong. Prohgres gets inspired by some of Jamaica's A-list artiste such as: Buju Banton, Damian Marley, Sean Paul, Bugle, I-octane and, agent sasco.
Prohgres is currently working on a number of projects that has been getting rave reviews by industry players. He is currently promoting his new EP game changer with the lead singles Body glue and Success Deh Near produced by Quefa Don Record''. For Prohgres the sky is the limit and his advice for upcoming artiste from Marcus Mosiah Garvey is, "Without confidence you are twice defeated in the race of life".