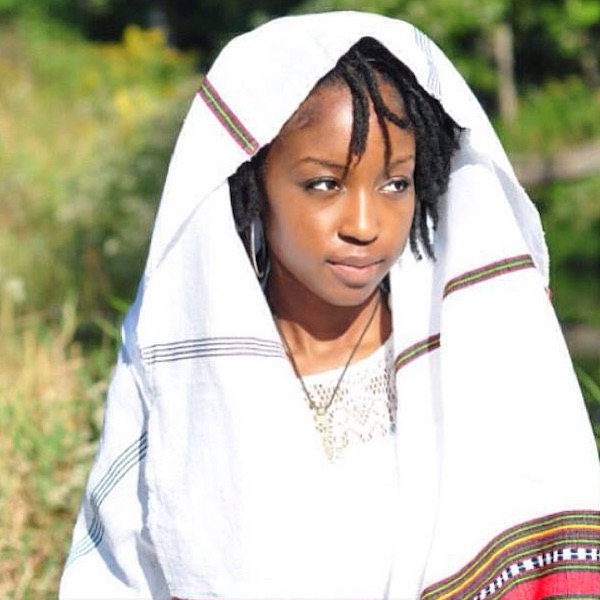 Shanelle Mitchell "Princess Kazayah" was born & raised in the city of Evanston that borders Chicago.
She was born to two Jamaican parents making her a 1st generation Jamaican born in the United States. She grew up in the 7th Day Adventist Church from her youth and that has given Kazayah a deep spiritual essence in her music. She is used to singing at her church from a very young age.
After connecting with local producer Ras Wadadah II, who exposed her to original roots-reggae, she found a deep love for the King's music. Her music is regarded as angelic when hearing her soft melodic voice and her uplifting lyrics in praise of the Most High.
Kazayah is busy working with D.O.V.E Muzik's band as well as working hard in D.OV.E Muzik studio on projects of her own as well as collaborations with various artists. In Summer of 2014 she released a mixtape entitled, "Troddin: The DubTape" with 12 songs on the project. She then went on to be featured on a new release by D.O.V.E. Muzik & Riddim Yut Productions called "Chimurenga." She has even indulged in the craft of producing her own music as well as others for her musical family. ​ After performing live for the first time in 2013 locally in Evanston she has went on to perform on stages all around the Chicagoland area as well as Jamaica, Belize, Mexico, California etc.
In 2015 she performed alongside some of Reggae music's top up & coming artists such as Dre Island, Cali P, Micah Shemaiah, Mr. Williamz, Keida, Exile Di Brave, Suns of Dub, Pentateuch, The Uprising Roots Band, Kelissa McDonald and more. Recently in Chicago Kazayah has performed at the Wild Hare, "the reggae capital of the Midwest," alongside her D.O.V.E. Muzik family. Since the she has performed at various shows around Chicago, also opening up for Sizzla along side her D.O.V.E muzik family when he came to Chicago. Most recent Kazayah has teamed up with Warrior King for a single (remix)/ music video that was released on June 9th 2017 distributed by VPAL music.
Her aim today is to touch as many hearts as possible and point them to a better tomorrow. Through her music, she wishes to show the people a positive way to live and to look at life no matter what circumstance they are facing. Her music brings light, joy, and most of all peaceful vibrations. With the voice of an angel mesmerizing her audience with soothing sounds & harmonies, she causes automatic "feel good" vibrations and thought provoking meditations. Her music is one of a kind and is a blend of R&B, Gospel, Roots-Reggae, Lovers Rock & Dub.