Rebel With a Cause - Interview with Pressure Busspipe & Tippy I
11/08/2019 by Munchy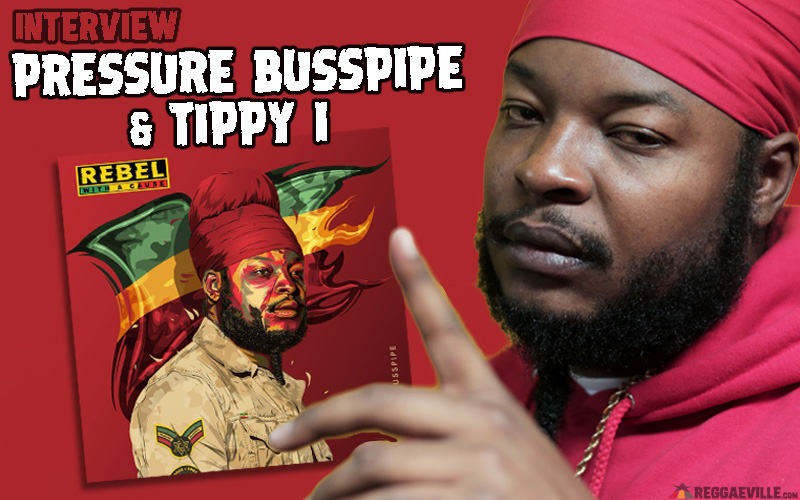 With his brand new album Rebel With A Cause singer Pressure Busspipe releases another wholesome Roots Rock Reggae experience that fuses contemporary sound and production with conscious, spiritual and awakening lyrics. Just hours away from the release on November 8, Munchy caught the artist and his producer Tippy I on the phone while they were shooting the video for Wake Up Stay Up in New York, to speak about the record, the lyrics and music, but also the sad and tragic passing of Vaughn Benjamin, who is also featured on one of the tracks.


Your new album Rebel With A Cause will be out tomorrow November 8 on I Grade Records. How are you feeling just hours away from this special day?
It's an upful feeling. It's my 7th album being released to the market, that's an upful feeling! It's been a lot of work over the years so at this point I am just grateful to still be maintaining.
It's entitled Rebel With A Cause. What is your cause? What are you rebelling against or fighting for?
The rebellion is for the people. As we know, injustice in the streets is getting more and more, and it's the time now. A lot of people are seeking information. I just feel like now is the time to awaken people's mind and spirit to what's really happening around them. That is what Rebel With A Cause speaks about.
The album consists of 14 tracks and features a long list of amazing guest artists like Jah9 and Kabaka Pyramid, Sizzla, Reemah, Anthony B just to name a few. Maybe the most surprising guest is rapper Redman that joined you on the title track. How did you get to know and work with him?
He reached out to me in 2018 to work with him on the track Black Man In America. Through the love he said, anything I need him for, he would definitely be glad to do it. So one hand washed the other, we created a bond as musicians and artists.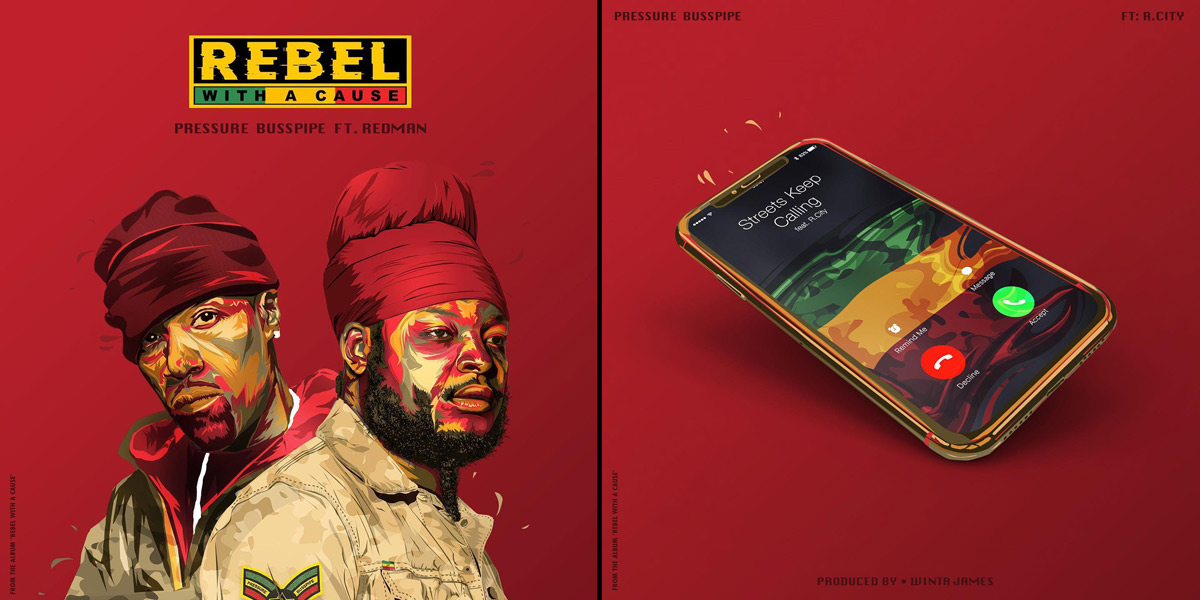 What are the considerations in choosing feature artists on your songs? Is it friendship, vibes, or rather the musical or lyrical aspect?
No, it's all, it's everything. Everybody who is on the album is basically like a brother to me. Redman, who is on the album, I haven't known for a long time. We just started communicating late last year but he just fits right in. His energy, he is down to earth. I feel like a have known him for a very long time. That same energy is what we brought to the Rebel With A Cause track.
Protoje, who is also featured is a bredrin you have already been touring with alongside Don Corleon in 2011…
Yes, we go way back! Big up Protoje!
The System is a collaboration with Vaughn Benjamin aka Akae Beka. Now this song is overshadowed by Benjamin's unexpected sad and tragic passing that left the musical fraternity in deep grief. How do you recall the production of this track?
The System was a song we did in St. Croix. At the time we did it, there was no album we were working on. I came to St. Croix along with LargeUp.com. Jesse from the website said he would love to see me and Vaughn get together to do a song. This is how The System came about. We went in the studio together in St. Croix and the song just happened naturally.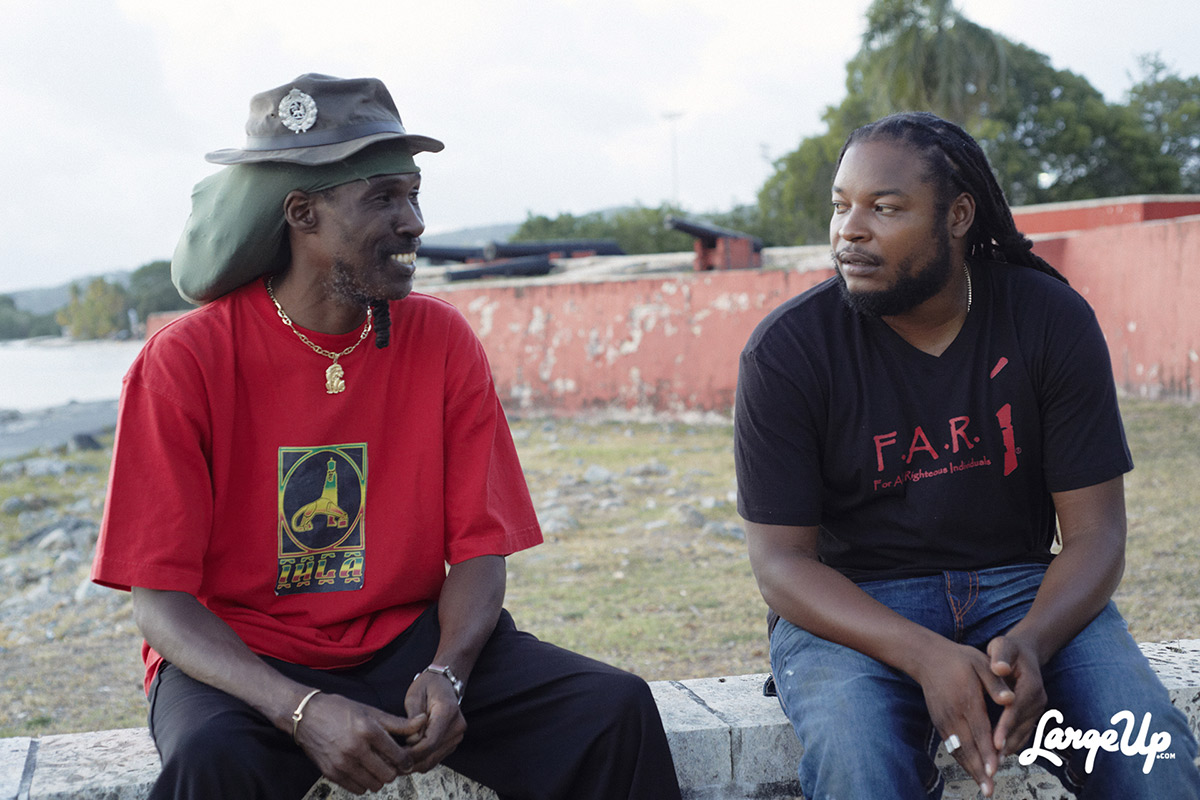 How did the news about Vaughn Benjamin reach you?
It's tough! It's a hard pill to swallow. Knowing that he is still young. I felt like he had so much more work to do, even though the work that he did already is tremendous. That was not the news I expected to hear about him. But we have to live with it, because Jah doesn't make a mistake. So we just have to continue being upful and carry on his legacy in a way that the world will get to know him the way we know him.
The album was produced primarily by Zion I Kings, the collective of Zion High Production, I Grade Records and Lustre Kings Production, that now also includes another member. Who is that and how did he enter this venture?
Tippy I Grade will be able to tell you more about that but it's Teflon Zincfence who is a brother to all of us. He is a part of the album along with Dean Pond from St. Croix and Winta James from Jamaica. Big up to all those who contributed to the album.
So Tippy, can you tell me how Teflon got on board?
Tippy: Teflon Zincfence came into the Zion I Kings production team in a very natural way. I had gone to Jamaica with Akae Beka and Teflon had always been very in tune with the works and the dub works. I eventually extended an invitation for him to come to St. Croix and produce some riddims with the Zion I Kings family, which he did. When the time came to credit the music we asked Teflon "So how are we going to do this brother?" and he said "Well, I want to be part of the Zion I Kings family." and we said "Yes, my brother!". So, the works will continue, we love Teflon. He brings a whole new energy to the equation and a whole frequency that is much needed in this time. Big up Teflon from the whole Zion I Kings family.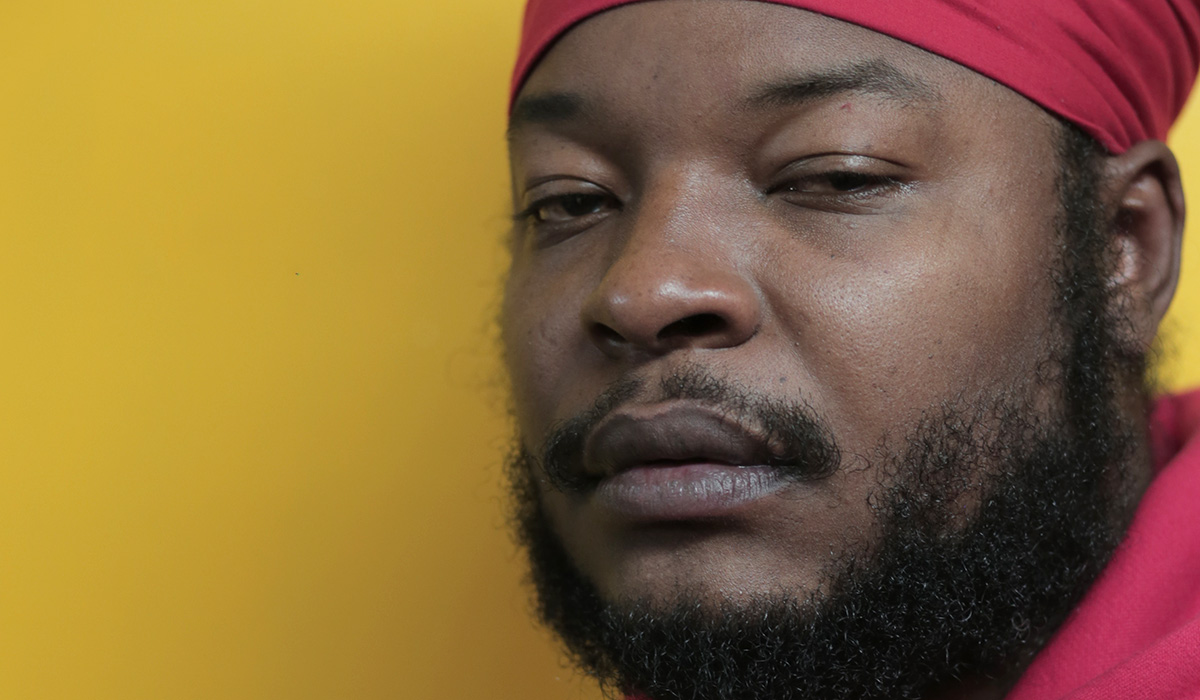 The lead single "Streets Keep Calling" that features R. City was produced by Winta James of Overstand Entertainment, that you also just mentioned. How was working with him and how did you react when you first heard this thrilling sinister, Hip Hop flavored instrumental he created?
Pressure Busspipe: He had me in mind for the instrumental and when he sent it to me I loved it right away. It gave me a feeling of when I was working on Ghetto Life back in 2005, 2006. It gave me that energy that I felt I needed to bring back a piece of. It was an energy I really wanted to get out and let the people see.
There are quite some Hip Hop flavored tracks on the record, songs like JAH Is Real with Protoje or Wake Up Stay Up. War Is Ugly featuring Sizzla has a Latin/African vibe. How would you describe the overall sound of Rebel With A Cause?
The overall sound of Rebel With A Cause is definitely World Music. It's not boxed in with just Reggae, but it has a wide feel with a little Jazz, Hip Hop, the roots and culture. Still it's a cultural album and a conscious album, that is very inspirational and educational as well. It's uplifting for the most part.
What are you listening to at the moment? What maybe inspired you…
Well, right now I am listening to Akae Beka!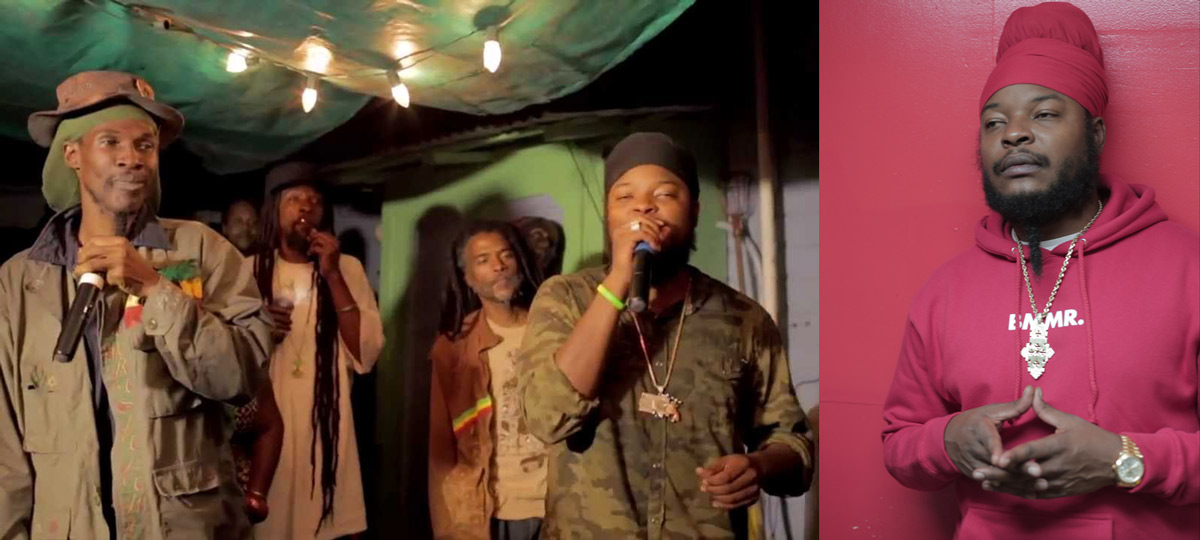 It has got to be! You mentioned the album being uplifting. You touch a variety of topics such as spirituality, consciousness, a rebellious fight. What inspired the lyrics? Are you a person that follows the current political situation, the news etc. a lot?
I do, I do. I pay attention to the news and as much politics as I can. I am not informative with everything but those things that really affect the people especially in the poor communities. I am very aware, of course also with the injustice, the way the police system is set up, everything on a whole, and where we are right now as black people and where we should be. The whole justice system. I am just the consciousness of the people.
How do you feel about the current situation? Do you feel it's worse than it was maybe some years back? Or do you feel that there is hope?
I don't think it's worse. I believe that if we don't know where we were, then we are doomed to repeat history. So it's something we need to pay attention to. Slowly but surely the way things are going, I see us going back down the same road again, being blind to what's happening like the laws that are being passed. It's a whole gentrification within the mindset, the laws and everything.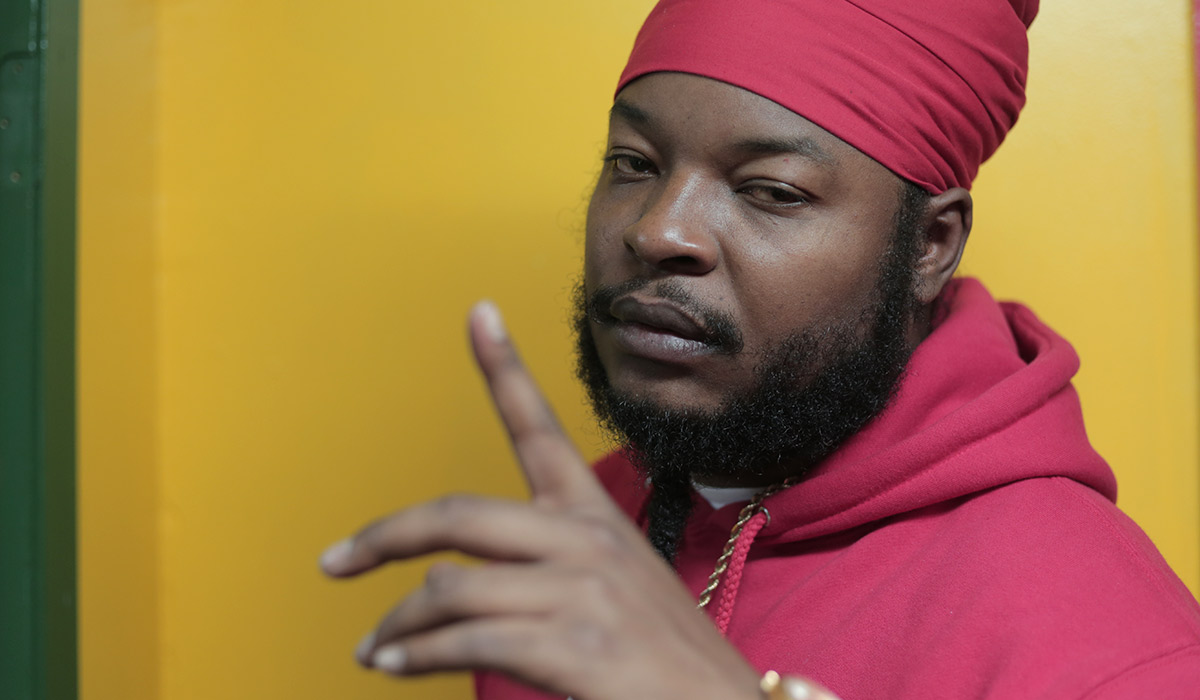 Very true! Do you feel kind of obligated to do such lyrics as a Reggae artist?
I feel like any music that carries feeling can carry a message. It doesn't always have to be the feeling towards a woman or your rich lifestyle or whatever. The way music is you can turn anything into a positive situation lyrically. So I might hear a Hip Hop riddim and speak conscious on it. I might hear something that somebody else would probably put a love song on, and speak something that makes you cry. Feelings are something you can direct anywhere you want when you hear the right music.
Do you consider yourself a positive person, or even an optimist?
I am very positive. I keep thinking positive at all times. I am human but I think positive for the most part, I always reach for the best solution, the right solution.
Apart from the music of this album also the artwork is very impressive. Who did the cover?
Qadir Maharaj from Trinidad. He did nuff works like Kabaka Pyramid's Kontraband cover. He also did the cover for Sizzla's 876, and the one for my last EP The Artist, as well as Marlon Asher and Life Of A Ghetto Youth. He is a very, very talented individual.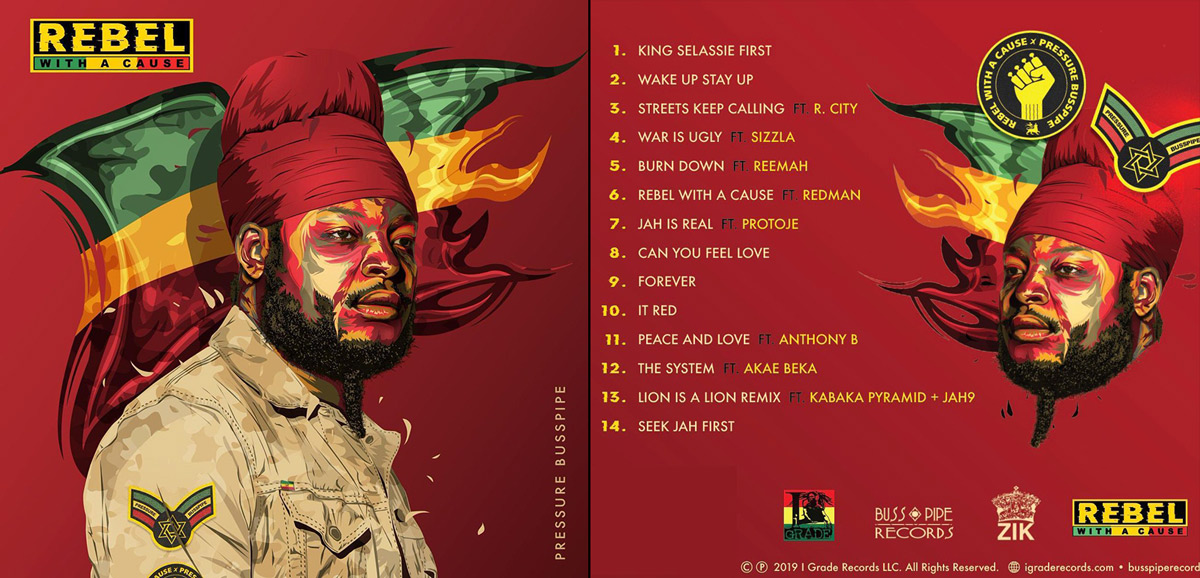 What is coming up in terms of promoting the album? I think you might be going on tour…
Yes, we are looking forward to 2020 and touring with my personal band in Europe, America and Africa. It is going to be a bright year!
On December 31st you will keep the Pressure Busspipe I New Year's Eve. Can you already reveal some of the friends' names that will appear at Havensight that night?
We have Verse Simmonds who is from the Virgin Islands as well. He is a big songwriter in Atlanta. I am still locking in friends who are willing to come to the Virgin Islands to spend the New Year's Eve. So far we are looking at local artists like Jahman, King Lion, just to name a few.
You are at a video shoot right now. How are you going to spend the last hours before midnight tonight?
Probably just holding a vibes, relaxing, enjoying, holding a meditation.
Sounds like a great plan. All the best for Rebel With A Cause and have a great release day tomorrow!
Photos by Dwight Winston, photo of Vaughn Benjamin & Pressure by Martei Korley