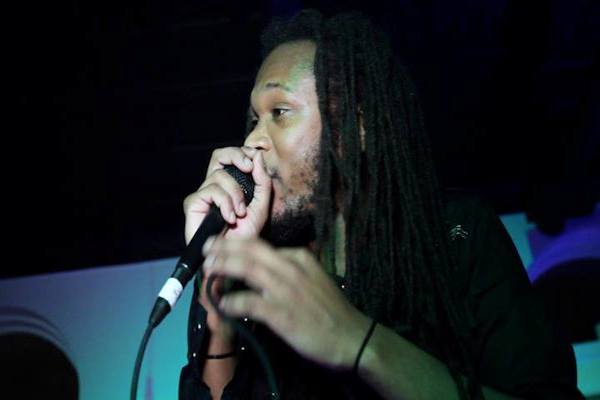 Oriel Barry was born on January 6, 1984 in Wesley, Dominica a small island in the Caribbean. Growing up, he was part of a drum band and was an active member of his school and church choir. Undoubtedly that was where he discovered and started to develop his passion for the art of music. Having experimented with the sounds of music his first serious involvement occurred when he migrated to Pittsburgh Pa and formed the sound system vybz Machine with friends in 2005. Oriel quickly settled in and earned his right as a popular club Dj, talented Studio Engineer and is among the best Graphic Designer in the region. His eclectic style fuses musical sounds from all genres. This shy, yet unreserved thrilling recording artist has no musical precincts.
Oriel always seen with his acoustic guitar, started dabbling with making beats and started Lamar Clan with co-vybz machine DJ Fudgie Springer where he released the vybz Riddim, which was LC's first project that garnered a lot of attention in the underground dancehall circuit. This was a stepping stone towards his goal of writing, recording and producing his own music. Oriel describes his music as ''Reggae/Fusion'' which is mostly reggae fused with the sound of Jazz, RnB, Rock, Blues and Hip Hop.
Having mastered the art of production, he has worked with local and international recording artists such as Bugle, Raine Seville, RDX, Voicemail, Jahmeil, Anthony Cruze, Konshens, Wayne Wonder and Chris Martin to name a few. Oriel lends his voice to collaborate with former Motown Recording artist Richie Stephens on the soon to be global anthem ''Give Me A Reason'' and he also collaborated with Bugle on the hit single 'My Love' a Caribbean fan favorite in radio and TV land. He also collaborated with Rain Seville and looks forward to working with many more recording artists.
Oriel has tracks on The Soy Sauce Riddim, The Heavy Metal Riddim, Jailhouse Rock Riddim . Afar Music Group, Oriel's current recording label as released his most recent single "Confidence" which sits well in the top ten on the Jamaican culture charts and is a fan favorite. On September 2013 his fans witnessed the release of his first EP also titled ''Confidence'' in all digital outlets which features four tracks: Confidence, All By Myself, Crazy Love and Down Where I Live, all of which have elevated his career to another level. The singles are doing extremely well on the local and international scene gaining heavy radio and television rotation.