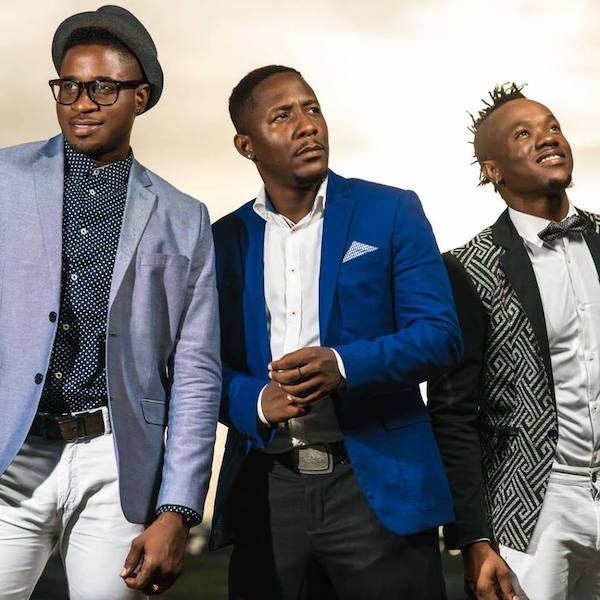 It was in April of 2005 when three young men who all hail from three different sections of Jamaica, came together to pursue a common dream, drawn together by one factor: their love for music. The "sum" of this magnificent combination of Al, Adrian, and Miguel has become what is now known as ONE THIRD.
Although the journey started just over seven years ago, it was in the 2006 season of "Rising Stars" [Jamaica's Version of American Idol] that the eyes of Jamaica began to focus on these multi-talented young men, and now the name "One Third" is a staple in households, offices, and schools across Jamaica, as well as a force to be reckoned with on world class stages locally and overseas.
Their musical influences have been as varied as their upbringing, but have all contributed to the perfect synergy which the group endeavors to deliver in each performance both in studio and on stage. Alpheus Johnson aka Al, who is originally from Portmore, St. Catherine, started his journey with music during his time at Excelsior High School in Kingston. With his crisp tenor, ease at singing falsetto (which he jokingly refers to as his "cd voice"), and his effortless delivery style, Al displays a hypnotic control over his female audience. He has added the playing of the guitar to his arsenal of perfoming skills which makes him the consumate picture of an artiste and makes him a more versatile member both on and offstage. Adrian Campbell, a native of Belfield, St. Mary, possesses a gospel-influenced, soulful Voice which breathes soul into Reggae like no other singer who may be his contemporary and very few before his time.
As such, he has found great favor with music lovers of all ages. His youthful appearance attracts the youngest of fans, and yet his innocence has perked the curiosity of older women. He has traded his chances of a full time medical career to be with his first love, music. Miguel Walters, a son of Sterling Castle, St. Andrew, had an early start to his career, when he and his peers created havoc with the desks at Calabar High School in Kingston, beating them like drums.
As fate would have it, his first stint in the music industry was as a drummer. Miguel was, however, determined to expand his musical participation in the industry and so with his strong vocals, and unmistakable charisma, as well as his bad-boy allure and stylish ways, he ups-the-ante with an innate magnetism which captivates and engages a huge fan base.
Since being crowned Rising Stars 2006 [the first and only group to have achieved this feat to date], One Third has appeared on several major events, including CVM TV's Startime, Teensplash, Stars R Us, Irie Jamboree [New York], Jamaica Jerk Festival on two occasions [Miami], PortRoyal Music Festival, Cayman Islands Independence Concert, Miss Jamaica Festival Queen pageant, Mothers Day Concert with Air Supply, Love On The Harbour with Pebo Bryson and several other calendar events.
The group has also shared stage with the internationally renowned Acts such as The Manhattans, Stylistics, Chi-lites, Blue Magic, Brian McKnight, Regina Bell, Freddy Jackson, Damian "Junior Gong" Marley, Shaggy, Maxi Priest, Mr. Vegas, Beenie Man, Luciano, Da'ville, and Taurus Riley, as well as with Jamaican legends such as, Beres Hammond, John Holt, Alton Ellis, Ken Boothe, Yellow Man, The Clarendonians, Jimmy Riley, Leroy Sibbles and many more. More recently the group has seen a resurgence of popularity with show stopping presentations in tribute to Peter Tosh (at his 2012 birthday celebration), Bob Marley (at the 2013 Youth View Awards) and a much talked about full length international festival set at the 2013 Jamaica Jazz and Blues Festival.
One Third is focused on presenting music for the soul rooted in its Jamaican-ness and as such the group has recorded hits such as – "Take My Breath Away", "I Wanna Know What Love is", "One A Way" "Memories", "I Want Your Love", "The Streets" and "The World Is Mine". They are currently in studio with a rejuvinated yet modified strategy to producing even more and greater hits.
With a new musical and business approach, and a team that is second to none, these gentlemen are ready to take on their role as musical ambassadors for Jamaica. With fresh new music, a loyal fan base, and immense artistic talent, One Third is ready to please ears, hearts and eyes across the world.