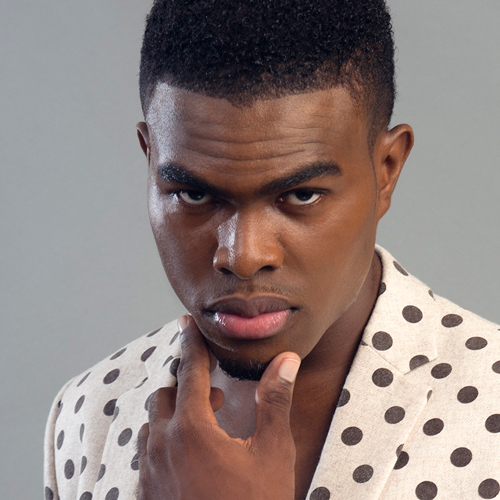 One writer says, 'some men are born great, some achieve greatness, while others had greatness entrusted upon them.' In the case of Omi (Omar Samuel Pasley) he was born a great singer! Born on September 3, 1986 in Clarendon, Jamaica, Omi is the last of four children for Kenroy and Rachel Pasley. As a child growing up, he sang at every occasion that provided an audience – the church, school concerts or any other community gathering. Much to the delight of his onlookers, Omi would rise to the occasion once he got the opportunity.

Omi idolized his father and nurtured the desire to follow in his footstep as a visual artist and musician. For him, this was no easy feat to accomplish, as his dad was not only outstanding at painting portraits, but also a great musician known in the industry as Jah Ken. However, before Jah Ken could pass on all he knew about both vocations, he died of emphysema when Omi was only nine years old. His dad's passing left a vacuum in his world and as young as he was, Omi pledged to use his talents to keep his family anchored together.

He attended the May Pen Primary School, before moving to the Garvey Maceo High School where he started to shine as a true performer among his friends. Omi was captivated by the beats and 'raw street poetry' that coloured the hip-hop music genre, so much so, that during class breaks, his peers would take turns belting hip-hop beats while he rapped. His friends were fascinated with the cutting edge lyrics he trilled and voiced their approval by drumming on the desks and chairs, while maintaining the rhythm to the lyrics he spun. It was at that moment Omi realized he could effortlessly create catchy melodies. As he grew older and his voice became more distinct, he also found singing more to his liking. He enjoyed the latitude it gave him in putting more "soul" and creativity into his compositions.

Omi is the newest prodigy for international talent wizard, Clifton 'Specialist' Dillon who successfully produced and marketed such luminaries as Shabba Ranks, Patra and Italian reggae singer Alborosie. Omi is a prolific singer and songwriter inspired by stars such as Nat King Cole, John Legend and Tanya Stephens. He enjoys reasoning on social, cultural and spiritual issues from which he solicits material to incorporate in the body of his songs. The timbre of his voice is smooth, bright and compelling. Omi's fluid vocal delivery and his contemporary song writing skills will no doubt secure successive hits on both local and international charts.

Omi is being groomed in all aspects of the music business under the direction of the Shang Records Label, spearheaded by Clifton 'Specialist' Dillon. He is currently in the studio laying tracks for his debut album, for which intro singles Standing On All Threes, and Cheerleader will be released shortly. You are being warned: prepare thyself to meet Omi!