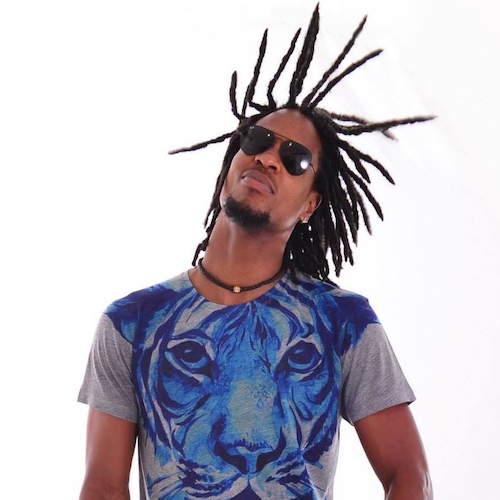 Born in Anguilla, singer songwriter, Omari Banks is on a musical mission to spread messages of love and consciousness with his assimilation of traditional Jamaican Reggae music accentuated with Rock and Blues backbeats, in an adult contemporary fusion that he blends seamlessly with Lovers Rock and R 'n' B. Since his unexpected retirement in 2012 from a successful, professional cricket career, Omari has dedicated himself to his music and is now ready to unleash his first message to the world with his debut album, Move On. The 10-track album recorded in Jamaica, Houston, Texas and at home in Anguilla, is a melange of Omari's musical influences and what he likes to call his "contribution to a legacy his dad (Bankie Banx) started in the early 70s." Omari was only five years old the first time he performed on stage with his father at a concert in Italy. Thus, in many ways he has come full circle and is now able to forge ahead on his musical journey. He currently performs four to six times a week around his native land with his band, Eleven, or in simpler acoustic sets.
Like most of the album, Omari wrote both the lyrics and the music on the title track, which was produced by Stanley Stevens. Renowned musicians Junior Jazz, Glen Browne, Robbie Lyn and Sly Dunbar accompany Omari on this autobiographical song about his transition from cricket to music. Other notable musicians and performer's on Omari's album include Stephen "Cat' Coore of Third World, Corey Stoot and Bankie Banx.
Locally, the soft release of the single, Move On, garnered airplay on all of Anguilla's radio stations including 92.9 Klass FM, 95.5 FM Radio Anguilla, 97.7 FM Up Beat Radio and 103.3 Kool FM. On February 22, 2013, Omari Banks returned to the Caribbean's largest privately owned music festival, MoonSplash to perform songs from his debut album.
Omari Banks is a man with a message and the desire to succeed; his brilliant cricket career is a testament to Omari's drive and determination, but his musical journey has only just begun.
"I want to take my music to an international market because I have an opinion based on knowledge and information. I want to use the gifts I've been blessed with to have a positive influence on people. Being someone who has already travelled the world with sports, I'm able to have a broader perspective than a lot of other people. I can communicate to all levels of thinking from a child to an adult and my music is ageless and really touches lives because the stories are true and talk about what's really going on." Such tracks include Still The Youth, Oh Africa and Jehovah's Message.
His music is food for the soul. His narrative ballads tell stories about society and relationships that convey lessons learned while others, filled with inspiration and hope, support his musical recipe where love is always the key ingredient.
"It's message music and I speak through the song" explains Omari, "once I've decided on the concept (something I'm passionate about), I go within myself to paint the best picture about what I'm really feeling…the music also has to fit the concept of the song. The chords need to convey the right attitude to evoke the right meaning. I'm very honest, very genuine and very personal, and I think that's what people connect to because I say things that people are afraid to say. I'm not afraid to say how I'm truly feeling and I put my emotions out there."
Although he dabbles with bass occasionally, Omari's instrument of choice is the guitar and unlike his contemporaries, Omari plays, sings, and writes his own songs. He also writes, arranges and produces the music that is filled with rich horns, snare drums, heavy bass and electric guitar chords and melodies, that bring Omari's words to life, setting Omari Banks apart from most contemporary Reggae artists. In his own words, "the world needs messages of hope and love that can cross race and religion."
 It's time to Move On with Omari Banks.