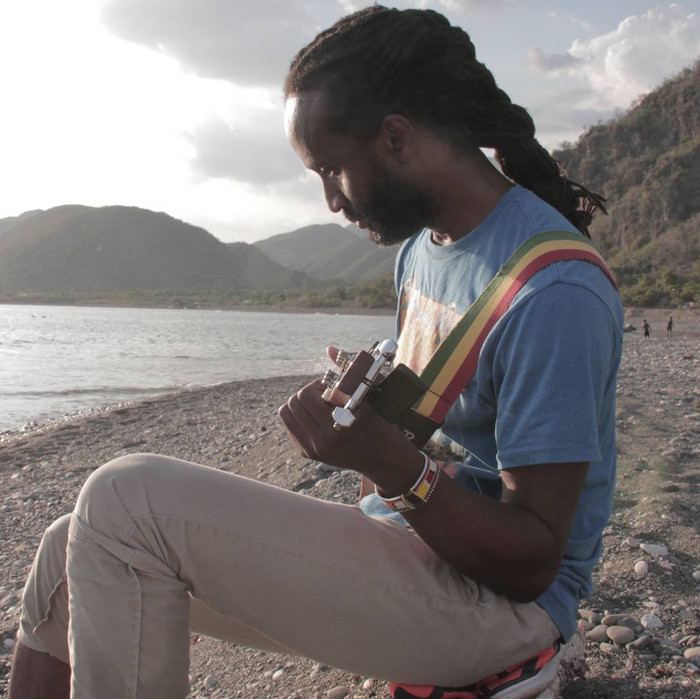 Paul 'October Reign' Smith is a product of rural Jamaica with a global perspective on life and music. A born performer, he used to visualize himself in front of crowds from a young age dancing for his family in their living room.
His career has spanned over twenty years from first learning to play the piano at eight years old, to forming his first band as a teen, to touring with reggae heavyweights Buju Banton, Mystic Revealers, Taurrus Riley, and Luciano.
For the last fifteen years, he has been playing keyboards, writing and backing vocals for acclaimed international reggae band, Rootz Underground. In 2000, October Reign formed his first band, Dem Man Deh. He penned, 'She's Mine' a song which received much accolades and reached Top Ten popular song in Jamaica of that year.
He wrote, 'A Ras She Want,' featured on Luciano's album, Serious Times. His peers affirm that October Reign's debut solo album Soapbox Empire is well over due. "October Reign is a very talented musician. He should have done this a long time ago," says veteran saxophonist Dean Fraser. The twelve track album takes listeners on an eclectic musical journey. From the mento tinged "Jamaica Mi Come From," to jazzy ode to marijuana "Weedom" and groove heavy brassy "Legally" the album demonstrates October Reign's vast range as a musician, singer, song writer and producer.
Soapbox Empire is October Reign into stepping in the spotlight and taking charge of his musical career. Dean Fraser is featured on a few tracks on this album. The video for 'Jamaica Mi Come From' has already garnered praises for its authenticity and world flair. The song has received heavy rotation on local radio stations.