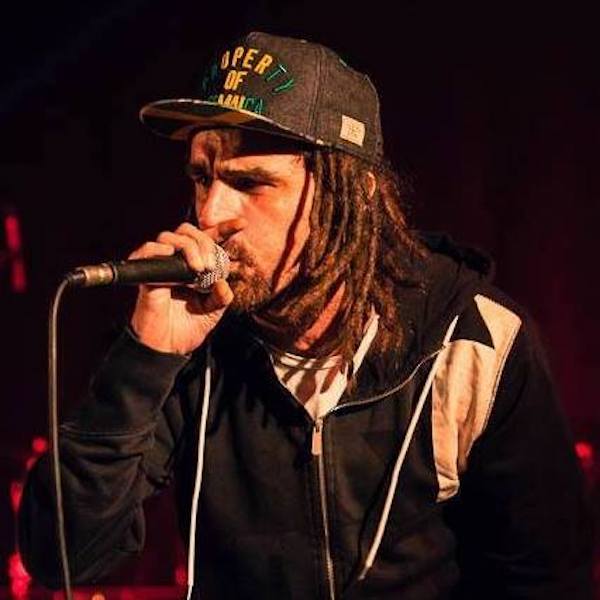 Neekoshy's talents can be heard in the genres of hip hop, reggae, dubstep, dancehall, raggamuffin and jungle.
He opened shows for such artists as: Brusco, Zulu' (99Posse), Macro Marco, Ward 21, Bunna (Africa Unite) & Dj Vale, Raphael & many more. He started his artistic career in the late 90's writing rhymes and rapping and immediately started collecting reggae vinyls and cds.
During High school started to do gigs as a selecta in clubs and parties all around the city. Neekoshy's very first songs were released in 2000 when he was part of a band Radio Londra that toured the region of Piemonte for a year. In 2012 he released his first EP with a crew called Torino Bass Culture. The TBC toured around Italy and still do it. Neekoshy has just released his first LP called 'STEP INA DANCEHALL for the independent label BREAK KOAST Records (Spain).
The LP is a mix of reggae, hip hop and jungle music. Many international producers took part in this album and Piero Ali Passatore directed and produced the music video 'MI LOVE MI TINGS' that was released on youtube by REGGAEDANCEHALL.IT. He sings in patois, even if he has never been in Jamaica he studied the language through the music and particularly through the lyrics of his favourite artists such as Buju Banton, Damien Marley and Capleton.
Neekoshy is also a producer, his remix of 'Gimme The Light' by Sean Paul has reached international popularity since it has been released. He has taken part in many projects and collaborations around Europe and the globe in Compilations and Riddim releases. Neekoshy has put in work and paid his dues and now is ready for success.