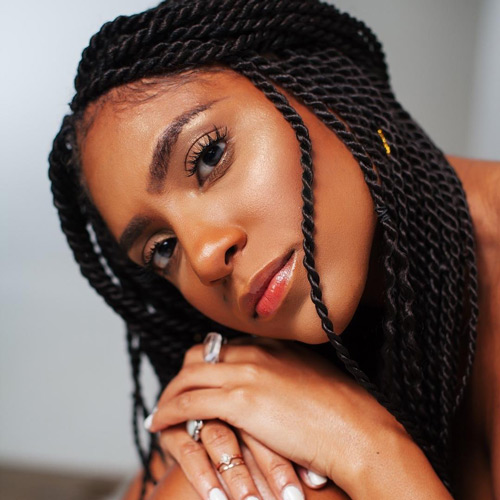 Singer & Songwriter Naomi Cowan, is no stranger to the world of music and entertainment. Raised under the mentorship of her parents; impresario Tommy Cowan, OD (reggae music producer, songwriter & former road manager for Bob Marley) & international reggae vocalist Dr. Carlene Davis-Cowan, OD. With a musical background in piano and acoustic guitar, Naomi stands out as a diverse artist.

Touted as one of the top rising female artists in Caribbean music, Cowan was recognized as the Breakthrough Reggae Artist of 2018 at the 2019 Jamaica Reggae Industry Awards. Naomi's unique vocal tone and stellar live performance abilities have opened the way for her to stand amongst the greats. Notable moments include, being a 2019 Brand Ambassador for the Bob Marley Foundation, opening for grammy-award winning R&B artist Estelle, gracing the cover of Buzzz Magazine's April issue, Performing on the 2018 Reggae Sumfest, collaborating with UK-based Fashion brand Coconautical on a Topshop promotion, and she has performed on events in Trinidad, Miami, Toronto, New York & across the island of Jamaica. Currently Naomi is booked to perform on the BoomTown Fair Festival & the Cross the Tracks Festival in the United Kingdom.

Her hit single 'Paradise Plum' has topped several reggae charts and has become a staple in the new wave of reggae music.

The former Miss Teen Jamaica's passion for philanthropy can be seen through her work with youth in both Toronto & Jamaica. She is currently a speaker on the We Inspire Girls to be Strong Women tour, an island-wide initiative endorsed by the Ministry of Education where women empower high school girls through events and small group talks to maximize their true potential.