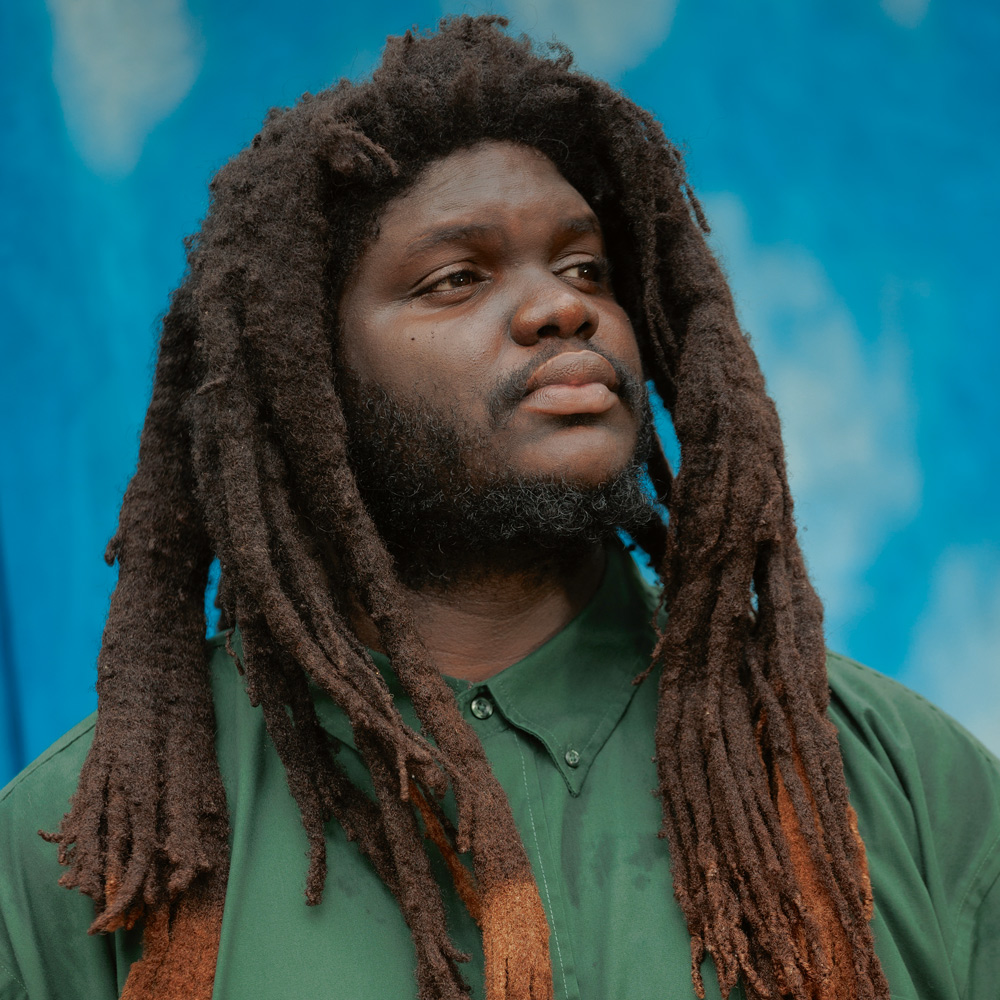 "I do music because it is my first love and where my passion lies. For me, it's about a message... One of love, hope, kindness, selflessness, and also an opportunity to share a piece of myself with others" - Mortimer

Mortimer is a Jamaican recording artist on the rise; a promising singer with an enthralling voice, who is equally comfortable creating traditional roots reggae as well as contemporary Jamaican music, and who dances between the two to reveal a sound that blends his old-soul sensibilities with progressive youthfulness. Mortimer's voice effortlessly glides between a raspy, smoky alto and a silky falsetto, with an unhurried delivery that has become signature of his sound.

Born in Kingston, Jamaica, but raised in the rural district of Whitehall, St. Elizabeth, as a youth, Mortimer had dreams of becoming a soldier or an auto engineer, but these aspirations soon took a back seat to music.

Mortimer released his first project Message Music in 2014 via VP Records, a four-song effort produced by Jay Crazie Records. The release earned favourable reviews and cemented his commitment to a musical career.

An introduction to Jamaican recording artist Protoje, a forefront figurehead in the "Reggae Revival" movement, resulted in the recording of the collaboration "Protection", the opening track to Protoje's critically acclaimed third album Ancient Future, produced by Winta James.

Mortimer continued to work with producer Winta James, featuring on the latter's Mile High Riddim with the song "Nice Up Di Scene", as well as a second collaboration with Protoje on the single "Truths & Rights", included on Protoje's Grammy-nominated album A Matter Of Time…

…In October 2018, they released "Careful" via Overstand Entertainment/Easy Star Records, lauded as a "big, heavy tune!" by BBC Radio's David Rodigan, and selected by Apple Music Editors as one of the "Best of 2018". Followed by "Lightning" in July 2019 - a classic down-tempo reggae love song with a modern update. With a sparse rhythm section featuring live organ and rhythm guitar, joined later by steel guitar, horns and synthesizers, which build to a passionate crescendo. Mortimer sings his way straight into hearts with his romantic, heart-felt lyrics.

Both singles feature on Fight The Fight, Mortimer's debut EP release since aligning with Winta James/Overstand Entertainment, to be released Nov 15. A stellar 6-track project featuring live musicianship, top notch production, and emotive lyricism that combine to create a fresh sound, breathing new life into soulful roots reggae. The EP glides from hard-hitting drum and bass to seductive lovers rock, to spiritually conscious soul-reggae, as Mortimer's haunting, melismatic, honey-sweet vocals narrate his personal stories with touching vulnerability and openness.

According to Mortimer, music has been a major source of inspiration for many years, beginning at age eight when he sang on his church choir. He sites Bob Marley, Jacob Miller, Donny Hathaway, as well as contemporary hit makers such as Stephen Marley and John Legend as influences.