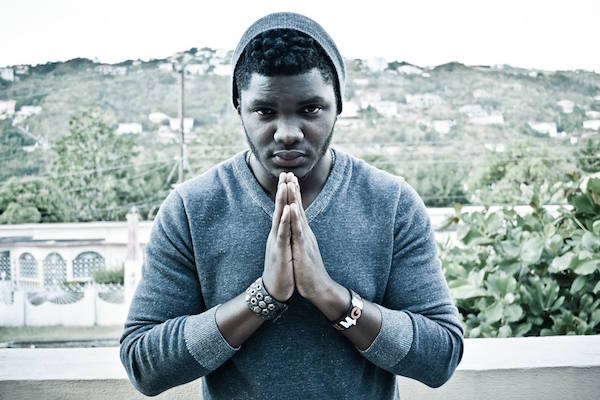 As a boy growing up in the Jamaican capita ,l Kingston, Mortimer McPherson had dreams of becoming a soldier or an auto engineer.
A military career or designing cars, however, soon took a back seat to music.
For the past four years, he is known as Mortimer, a promising roots singer who has been likened to Prince Lincoln, leader of the respected harmony trio, The Royal Rasses.
His latest project is Warning, produced by Byron 'Bobby ' Treasure for Treasure Chest Productions. Mortimer also teams up with Protoje on Protection, a song from the latter's recently released album, Ancient Future.
Warning and Protection hit the streets one year after the release of Message Music, Mortimer's debut EP which is distributed by VP Records and produced by Jay Crazie Records.
According to Mortimer, music has been a major source of inspiration for years, starting at age eight when he was on his church choir. He began recording professionally three years ago.
"I continue to do music because it is my first love and I haven't yet accomplished all that I set out to accomplish. I won't ever stop doing music because that is where my passion lies. For me it's about a message... a message of love, hope, kindness, selflessness and also sharing a part of myself with others," he said.
Mortimer grew up near the Red Hills Road area of Kingston, which produced a number of top artistes including Red Dragon, Flourgon and Buju Banton.
He was raised in a "fanatical" Seventh Day Adventist home. As he became exposed more to secular music, he grew to admire the work of masters like Marley, Jacob Miller and Donny Hathaway as well as contemporary hitmakers including Stephen Marley and John Legend.
Message Music, a four-song effort, was his introduction to the music scene. It contained the title song and Jah Guide and earned favourable reviews.
Last year, through a mutual friend Mortimer met Protoje, a key figure in the neo-roots-reggae movement who was working on his third album.
A friendship developed and the two artistes agreed to do a collaboration which eventually became Protection.
" 
He wrote and composed "Warning which was recently released. It features a stellar cast including the Browne brothers Glen on bass Dalton doing background vocals, Elton "Elly B" Brown on guitar, Llewelyn Young- Sam on drums, Alexander Martin-Blanket on keyboards and Gregory Nicholson on Flute.
As he awaits the big break, Mortimer stressed the importance of living the old adage --- practice makes perfect. He has made a big effort to improve his stage craft, performing on events such as the Merritone Family Reunion, I-Revolt and Arts In The Park.
At the same time, he dabbles on the guitar, drums, piano and saxophone.
Ultimately, Mortimer wants one thing to stand out in his music.
"That would be my message. The message of love, hope, kindness, selflessness... I want to help people through my music," he said.