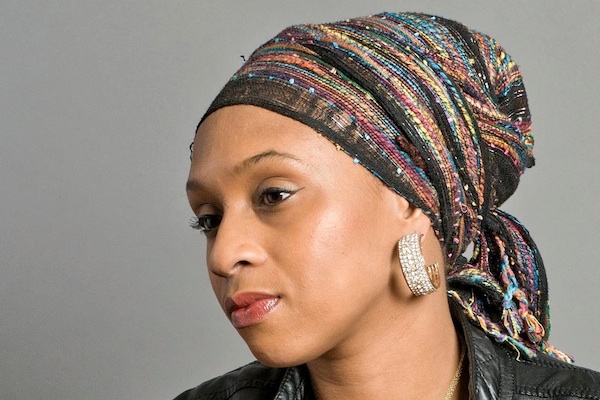 Miriam Simone is one of Europe's hottest up-coming female Reggae artists, hailing from Amsterdam and Surinam. To-date she has released four music videos, and several singles, performed at major Reggae events, collaborated and shared stages with some of Reggaes biggest artists.
At the age of four Simone started to sing. She was influenced by Gospel, Soul and Reggae music. At the age of thirteen she sang with several bands and church choirs in Amsterdam. As a young adult (eighteen years old) she joined a Reggae/ Hip-Hop group called Postmen, as a background singer, where she honed her vocal skills. She later joined a Dutch group called Dredda Youthz, where she rocked on several tunes that were major hits in Surinam. One of these songs were entitled "Uma no Krey". This was merely the beginning of Simone's career.

In 2010, Simone decided to launch her solo career. She then co-founded the music label Dredda Records. In July, 2012, she release her debut EP entitled "Follow My Dreams" ,This EP included the singles,"Disappointed" and "You Know How To Love", produced by Bobby "Digital" Dixon, with whom she is currently working on her debut album. The singles received high rotation on Jamaican television and cable networks, including Hype TV, CVM TV and RE TV. Radio stations in Jamaica, such as Irie FM, Hitz 92 FM and Roots FM also welcomed the Dutch/Surinam singer with open arms. Her single, "Disappointed", won the What´s the Verdict award for best online international song of 2012 on Roots FM (Jamaica).
To-date Simone has shared stages with some of the most renowned Reggae artists in the world, such as Sizzla, Chronixx, Jah 9, Tarus Riley and I octane and performed at major events such as Capleton´s show St Mary We Come From, Trenchtown Rock, Tarrus Riley & Friends, along with several other shows in Jamaica, Surinam and Amsterdam. She has also collaborated with Jamelody, Fyakin and has unreleased songs with Sizzla and Capleton.
In March 2013 Simone released the single "Dem A Chat", accompanied by a music video. She is currently gearing up for the release of her latest project; a Mixtape also entitled Dem A Chat.