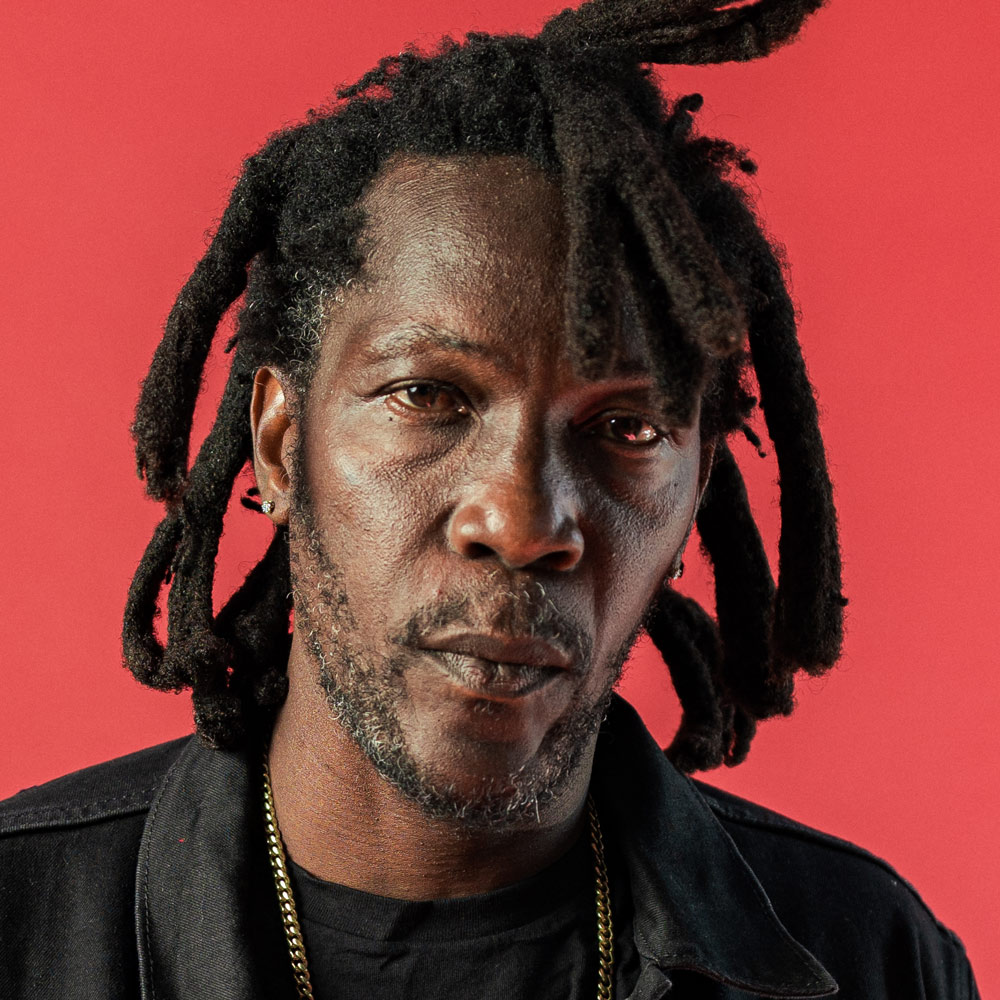 Mr. Marlon Asher, the "Ganja Farmer" or "Cowboy" affectionately known to his friends is a native Trinidadian and is the first reggae sensation out of Trinidad & Tobago who is now one of the most sought out artist in the country! Marlon chose the name "Asher" which was derived from the 12 tribes of Israel and is the tribe that represents December; the spirit of Christ.
Since a youth, Marlon's desire for music has always been undeniable. He has been inspired by some of the biggest reggae artist of all time, such as Dennis Brown, Barrington Levy and the legend himself, Bob Marley. His messages are easily conveyed through the poignant lyrics in his songs "Blessings", "Give Thanks & Praises", "Love Of Jah" and "Settle Down"
Marlon Asher's talent and ingenuity was released to the world in 2004 through his break through smash hit "Ganja Farmer" which swept Trinidad & Tobago and quickly took over the Caribbean and spread to the United States, Africa and Europe! Marlon's 2nd huge hit "Ganja Cowboy" produced by Tru Reelz Production (who also produced "Laow the Ganja") has also made a splash on the Caribbean community. Controversial yet captivating, the two songs together are both considered instant classics and anthems for all who can appreciate the benefits of "Ganja" proving so with a combined total of over 15 million views and downloads!
To date, Mr. Asher has toured all over the world. He has take stage with the best in the business such as Steel Pulse, Jr. Reid, Cocoa Tea, Don Carlos, Gyptian, Glen Washington, Luciano, Shaggy & Rayvon, Munga, Turbulance, Beenie Man, Bounty Killa, Damien "Jr.Gong" Marley, Sizzla, Buju Banton, Richie Spice, Antony B and many more!
On November 1st, 2007, Marlon Asher took home the COTT Award (Copyright Organization of Trinidad & Tobago) for best Reggae/Dancehall Artist. It was Asher's second nomination and his first win. The COTT award was the first award of recognition for his musical success by his country. In 2008, Marlon was also nominated a third time for his video "Shorty"
Recently, Marlon has signed with Clear Port Entertainment and through the efforts of his manager Judah (Tru Reelz Production) and tour manager Nathaniel (Three Cornerstone Management) he is now touring the United States. Currently he has sold out over 15 cities along side reggae band Slightly Stoopid powered by Live Nation and his popularity continues to grow daily! Marlon Asher feels that he has been blessed beyond belief and is grateful to share his message with the world through the gift that he has been given! "I believe I am a messenger here to deliver a serious message. Your talent should never go to waste because with God all things are possible. Pray hard and you will succeed!"