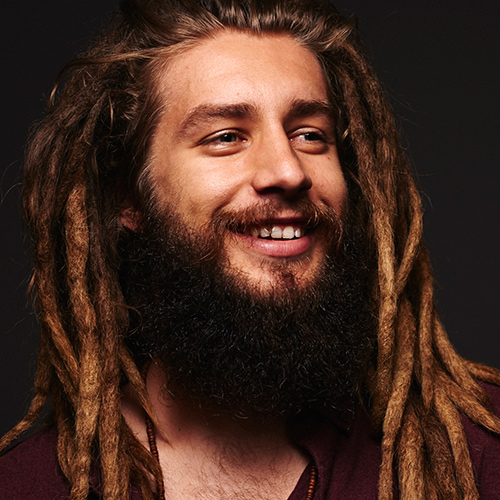 Coming straight out of the multicultural lands of New Caledonia,Marcus Gadembodies the renewal of a meditative and committed roots Reggae bringing forward the unique culture of this small island in the South Pacific ocean, 18 000 km away from Europe. Few artists from such a distant land are able to settle in the international musical landscape.

After four years spent on the road meeting Native and alternative Peoples of the world, Marcus Gad returns home to Nouméa in late 2014 and produces two EPs:"Soul Talk"(2015) and acclaimed "Purify"(2016), both available online for free listening. The success is immediate in New Caledonia, and the two EPs are massively broadcasted on all radios and local television channels. His music then crosses distant borders with the help of the Internet and conquers a wide audience in Europe too. In the beginning of 2016, Marcus Gad flies out of his island for two European tours and a Reunion Island tour. His first album, "Chanting ", was released on April 14th, 2017, recorded in the best conditions at Studio Davout in Paris with his own band, Tribe.

Cultural ambassador of a South Pacific island where nature and Tribal customs are still greatly preserved, Marcus Gad leans on the power of Reggae to develop profound themes and open the listener to new reflections, in a time when big changes must be brought about for the sake of Humanity and life itself.

Breathe deeply and enter Kanak Land by discovering Marcus Gad's universe and his angelic voice. More than music, his work invites one to live a unique sensory experience.